Going beyond diagnosis and treatment
Dr. P. Raghu Ram, Director, KIMS-USHALAKSHMI Centre for Breast Diseases and his patient, the classical dancer Ananda Shankar Jayant, talk about the importance of counselling in treating cancer, as otherwise it wages war not only on your body, but on your mind. Raghu Gullapalli, Executive Director of Emerging Technologies, L.V. Prasad Eye Institute, also weighs in on the technologies available to create solutions for visual disorders in India today.
Recorded at Road to GES 2017, Hitex Exhibition Centre, Hyderabad
About the Speaker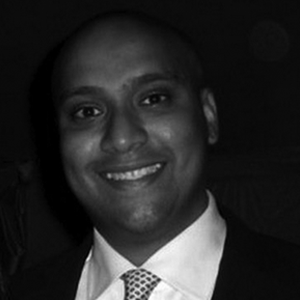 Executive Director, L.V. Prasad Eye Institute
Raghu is the Executive Director of Emerging Technologies for L.V. Prasad Eye Institute and the newly founded, LVP Eye Innovations Lab. He is the project leader for the pipeline of products and solutions being created in the Center for Technology, Center for Ophthalmic Engineering and Center for Regenerative Medicine. Prior to joining LVPEI, Raghu was a Quantitative Venture Capitalist & Portfolio Manager, making investments rooted in Deep Science such as Genomics, Extended Intelligence, Agtech, Robotics and the Tactile Internet. Raghu additionally advised many startups and founders.
View Profile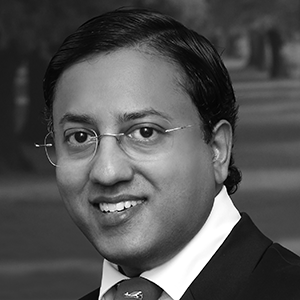 Director , Kims-Ushalakshmi centre for breast diseases
Amongst the foremost surgeons from South Asia, Dr. P. Raghu Ram was conferred the prestigious Padma Shri by Hon'ble President of India in 2015 making him the youngest surgeon ever from South India, and equally, one of the youngest doctors from India to have received one of the highest civilian awards of the land. He also achieved the rare distinction to become the youngest surgeon ever from Telangana & Andhra Pradesh to have been conferred the coveted Dr. B.C Roy National Award by Hon'ble President of India for the year 2016 in recognition of his 'Outstanding service for Socio medical Relief'. Dr.P. Raghu Ram is amongst the few in the World to have acquired the FRCS from all four Royal Colleges in British Isles – London, Edinburgh, Glasgow& Ireland & FACS from American College of Surgeons. He conceived, designed & established KIMS-USHALAKSHMI Centre for Breast Diseases, South Asia's FIRST free standing, purpose built and comprehensive Centre for Breast health in 2007 @ KIMS Hospitals in Hyderabad. He also established Ushalakshmi Breast Cancer Foundation during the same year. To honour Dr.Ushalakshmi's struggle (Dr Raghu Ram's mother) in the fight against breast cancer, the Breast Centre & the Foundation bear her name. He conceived & designed the World's First Mobile Phone App on Breast health in 12 Languages (2017) that aims to empower the Nation about every aspect of breast cancer (commonest cancer affecting women in India) and benign non-cancer breast health issues explained in simple easy to understand format (English, Hindi, Telugu, Kannada, Malayalam, Tamil, Gujarati, Punjabi, Bengali, Marathi, Oriya & Assamese). In recognition of his outstanding academic achievements, Dr. Raghu Ram has been conferred with International Gold Medal (2013) by the Royal College of Surgeons of Edinburgh – highest Award that the Royal College bestows to Surgeons practicing outside United Kingdom. He is the youngest ever recipient of this impressive Award in 512 years history of the oldest Surgical College in the World.
View Profile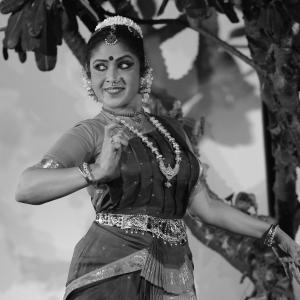 Classical dancer
Ananda inhabits the worlds of administration, academics, and arts, straddling them with equal ease. Celebrated as one of India's most eminent classical dancer, choreographer and scholar. Ananda's artistic body of work, spans mythologies and abstraction, historical chronicles, and women studies, poetry abstraction, philosophy and humour. Ananda was conferred the "Padma Shri" (India's 4th highest civilian award) in 2007 and the Sangeet Kala Akademi Puraskar for Bharatanatyam in 2009. Ananda is a sought after motivational speaker. Ananda's TED talk in 2009, was rated by Huffington Post, as one of five greatest TED talks by Indians. Recent speaking invitations include; the India Conference at Harvard, and an interview for BBC - World Service. Harnessing Technology for Arts, Ananda has conceptualised and launched Natyarambha, a first of its kind digital arts initiative - a Bharatanatyam practice app that connects tradition to technology.
View Profile