Dr. P. Raghu Ram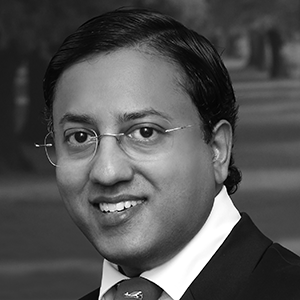 Amongst the foremost surgeons from South Asia, Dr. P. Raghu Ram was conferred the prestigious Padma Shri by Hon'ble President of India in 2015 making him the youngest surgeon ever from South India, and equally, one of the youngest doctors from India to have received one of the highest civilian awards of the land. He also achieved the rare distinction to become the youngest surgeon ever from Telangana & Andhra Pradesh to have been conferred the coveted Dr. B.C Roy National Award by Hon'ble President of India for the year 2016 in recognition of his 'Outstanding service for Socio medical Relief'.
Dr.P. Raghu Ram is amongst the few in the World to have acquired the FRCS from all four Royal Colleges in British Isles – London, Edinburgh, Glasgow& Ireland & FACS from American College of Surgeons. He conceived, designed & established KIMS-USHALAKSHMI Centre for Breast Diseases, South Asia's FIRST free standing, purpose built and comprehensive Centre for Breast health in 2007 @ KIMS Hospitals in Hyderabad. He also established Ushalakshmi Breast Cancer Foundation during the same year. To honour Dr.Ushalakshmi's struggle (Dr Raghu Ram's mother) in the fight against breast cancer, the Breast Centre & the Foundation bear her name.
He conceived & designed the World's First Mobile Phone App on Breast health in 12 Languages (2017) that aims to empower the Nation about every aspect of breast cancer (commonest cancer affecting women in India) and benign non-cancer breast health issues explained in simple easy to understand format (English, Hindi, Telugu, Kannada, Malayalam, Tamil, Gujarati, Punjabi, Bengali, Marathi, Oriya & Assamese). In recognition of his outstanding academic achievements, Dr. Raghu Ram has been conferred with International Gold Medal (2013) by the Royal College of Surgeons of Edinburgh – highest Award that the Royal College bestows to Surgeons practicing outside United Kingdom. He is the youngest ever recipient of this impressive Award in 512 years history of the oldest Surgical College in the World.