Dr. Ananda Shankar Jayant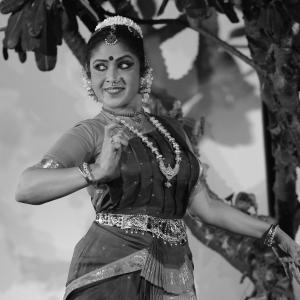 Ananda inhabits the worlds of administration, academics, and arts, straddling them with equal ease. Celebrated as one of India's most eminent classical dancer, choreographer and scholar. Ananda's artistic body of work, spans mythologies and abstraction, historical chronicles, and women studies, poetry abstraction, philosophy and humour.
Ananda was conferred the "Padma Shri" (India's 4th highest civilian award) in 2007 and the Sangeet Kala Akademi Puraskar for Bharatanatyam in 2009. Ananda is a sought after motivational speaker. Ananda's TED talk in 2009, was rated by Huffington Post, as one of five greatest TED talks by Indians. Recent speaking invitations include; the India Conference at Harvard, and an interview for BBC – World Service. Harnessing Technology for Arts, Ananda has conceptualised and launched Natyarambha, a first of its kind digital arts initiative – a Bharatanatyam practice app that connects tradition to technology.