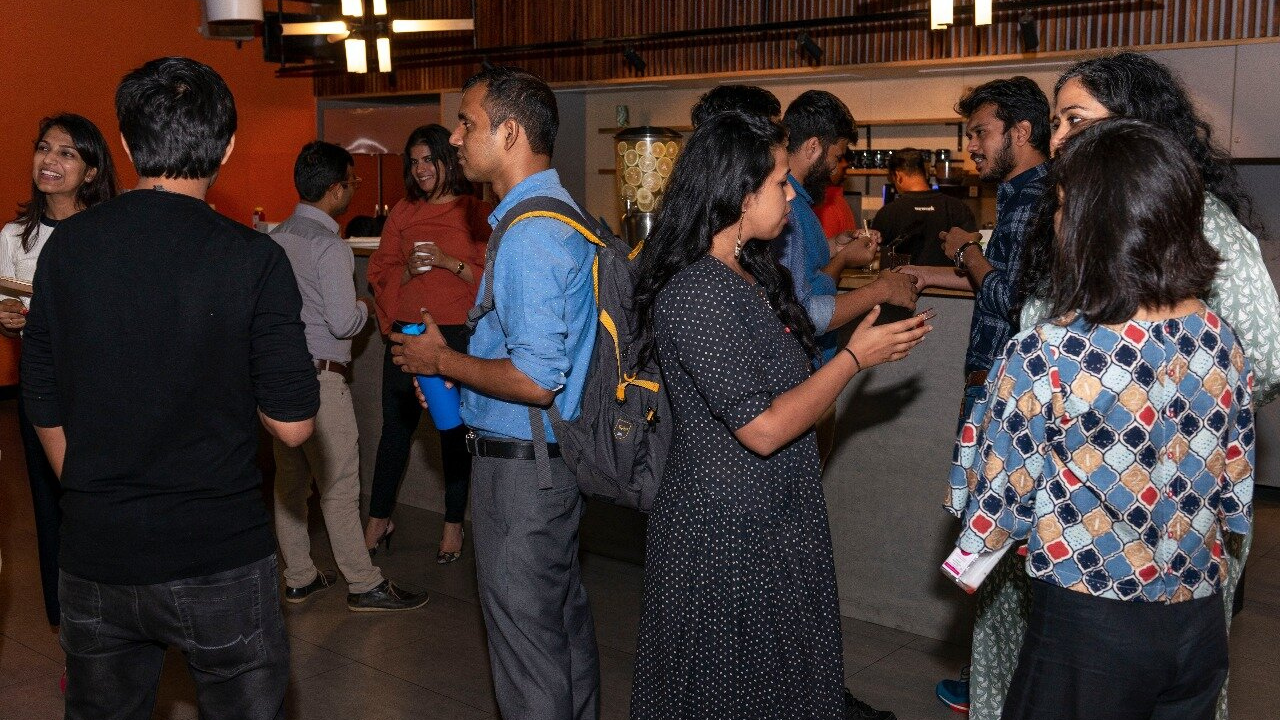 Being in the right place at the right time perhaps has something to do with destiny (perhaps), but most definitely with luck. Mine played its role last week when I found myself at an event, by fluke.
It was a regular (Thurs)day, and I looked forward to the evening – dinner was scheduled with a friend who was visiting town for a night. 'I have an event to attend from 5.30-7.30pm. Let's meet post that', she'd told me.
'Let's!', I said.
I had just moved to Bangalore and was looking for work in writing, she knew. It was past 5 in the evening, and I was just sitting down for a (super-late!) lunch. The phone rang. It was my friend.
'Listen, you should come to this event I'm going for. You'll meet a lot of interesting people. It'll be really great for networking', she chimed in excitedly.
'Huh', was all I could gather. My mind raced to the fact that the event was to begin in less than 15 minutes! I had no clue how far it was. This is Bangalore. Traffic is a mess. And it's the peak hour.
She continued, 'It's an INK Meetup. Have you heard of INK Talks? It's like Ted Talks for India. They're looking for a writer, and Lakshmi insists you come.'
'Lakshmi?' I quizzed.
'Ya, she's the CEO'.
'Oh' I said. 'But listen I wont make it. It's already 5.20!'
'Come as fast as you can. Don't miss it. See you! ' She said and we hung up.
I raced through my meal, got ready, booked a cab, and landed at the WeWork terrace by 6.40 pm. Terribly late I thought.
To my luck the structured part of the evening was just about to commence. We all positioned ourselves in a semi circle to listen in. A woman in a sari gave me a big smile and a wave. 'That's Lakshmi of course' my friend told me. I was taken up by her presence of mind – to spot me as the stranger she'd invited, even before we were introduced.
As the evening breeze fanned us, the gathering (of about 30-35 people) was warmly welcomed to INK and its vision. The crowd included the core team, INK Fellows and Community members. My mind slowly took in these new terms. (I was perhaps the only gate-crasher!)
The Fellows were then prompted to talk about themselves and the work they do. (INK Fellows is a cross-disciplinary community of path-breakers that gets a platform to showcase their work and journey through INKtalks, I learnt.)
I was dazzled by the company I was in. Of people energetic, bright and ambitious, with dreams to add value to more than just their own lives; working in fields as diverse as could be. There was a conservation biologist, a health entrepreneur, a technology expert, et al. I bit on the pizza golgappa as I listened in to the stories.
There was Devi Murthy with her brain child, Kamal Kisaan, creating working solutions relevant to small and marginal farmers. Shubhendu Sharma, who brought with him the mindboggling skill of creating an urban forest! In path-breakers like him, I see hope for this planet.
Then there was a Padma Shri awardee, Shekar Naik, captain of the Indian Blind Cricket Team. The strong-willed Neha Bagaria raising a banner for women with JobsForHer, helping them get back to their careers after a break. Avinash Saurabh pushed companies around the world to instill a healthier environment within their workforce.
Puja Kohli's enterprise, Unfold Second Innings, struck an instant chord with me! It aim of providing the post-retired generation with a chance to pursue their passions is just as thoughtful as it is essential.
And this wasn't even all of it. Just a few that stayed with me.
I was in midst of people weaving their ambitions with the dreams and needs of millions. It was humbling. And also a reminder of the unstoppable energy, and calibre our country has. I had a good feeling about being back in India.
One more person who stood out in the evening was Lakshmi herself. She radiated a warmth and positivity that seemed to tie the gathering together, including her team of 10. Not one of them missed expressing their admiration for her, and gratitude for the experience they gained each day from working with her. Indeed it had to be someone driven and energetic to envision an INK, and bring together a gathering this diverse and star-studded under one roof.
I'm just glad my luck took me there.
~ Nidhi Dhingra
(Nidhi now works as the Communications Manager at INK)