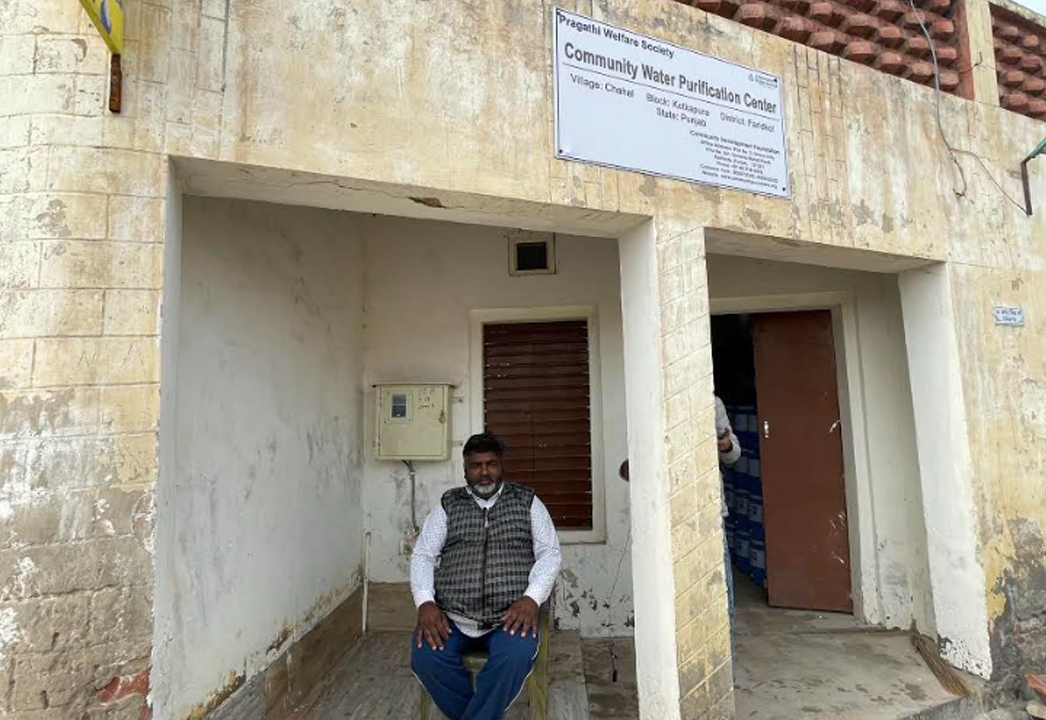 Community Pure Water (CPW) believes that people like Gurupal deserve better access to clean and safe drinking water.
Community service holds a special significance in the Sikh religion. However, for Gurupal Singh, a resident of village Chahal in the Faridkot district of Punjab, operating a Community Pure Water (CPW) plant is an act of Sewa, loosely defined as selfless service that he learnt from his elders.
"As a child, I used to see that in scorching heat, my grandfather would serve water to devotees at the nearby Gurudwara and to the farmers in our village. For him, this was an act of kindness and compassion. I learnt from him that serving safe drinking water to quench thirst was the best service to humanity," says Gurupal.
During our visit to his village, Gurupal warmly welcomed us into the outer courtyard of his home where he lives with his family. A few years ago, Gurupal developed kidney stones that were a result of drinking contaminated water from the nearby borewell. This not only impacted his health but also consumed a lot of his time visiting doctors in nearby towns. For a family dependent on agriculture, this was an added financial burden that he had to bear.
When CPW decided to set up a safe drinking water plant in his village, Gurupal offered a room in his house for plant installation. He went around spreading awareness about the importance of safe drinking water that is dispensed by the CPW plant. Six months back, Gurupal started operating the plant himself and it is now a source of income for him and his family.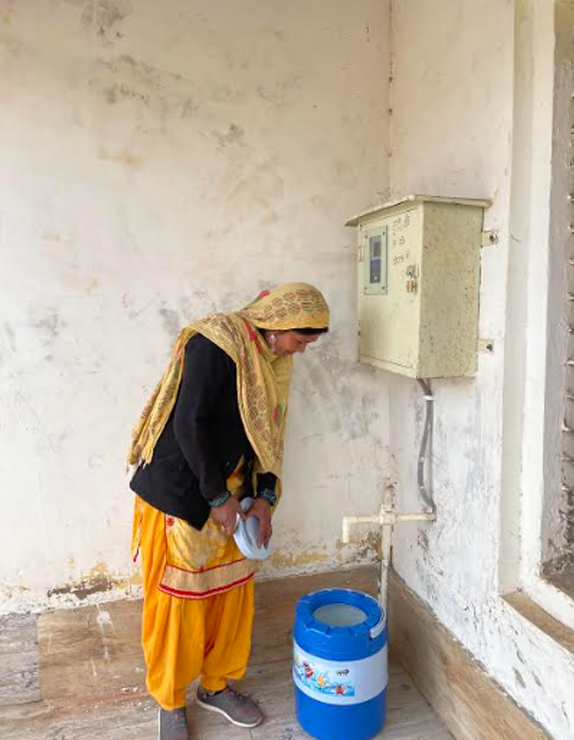 "At present, 50 families in my village rely on CPW for their drinking water needs. I hope to see more people switch to this water during summer as they become aware of the many water-borne diseases that result from consuming unsafe water," says Gurupal.
To extend the reach of safe drinking water, Gurupal plans to start doorstep delivery of water for those villagers who live at a considerable distance from the plant. Till a few years back, villagers, mostly women, had to walk up to 4 kilometers to fetch drinking water. With the CPW plant now situated in the heart of the village, it offers relief to the women who can safely access it round the clock.
To ensure seamless operation of the CPW plant, Gurupal takes care of regular maintenance, and keeps a watch on the quality of water. In case of a problem, he promptly gets in touch with the CPW customer care center that is a single point of contact for all the plants in and around Bathinda, a city that is an hour's drive from Gurupal's village.
"Whenever I get an opportunity, I provide safe drinking water to the devotees in the Gurudwara and at community functions in my village, just like my grandfather," he adds.
Community Pure Water
Community Pure Water (CPW) believes that people like Gurupal deserve better access to clean and safe drinking water. It works with rural communities to build efficient and sustainable water purification centers. Since 2009, CPW has worked with over 300 villages to ensure communities in need have reliable access to safe, clean water.
CPW is partnering with INK to amplify its voice in support of clean water through the INK Studio programs that propel purpose-driven programs that impact people, communities and society.
Visit www.communitypurewater.org.
CPW invites you to sponsor water purification centers. By supporting CPW, 100 percent of your donor funds are utilized towards self-sustaining water purification centers. Click here to donate.