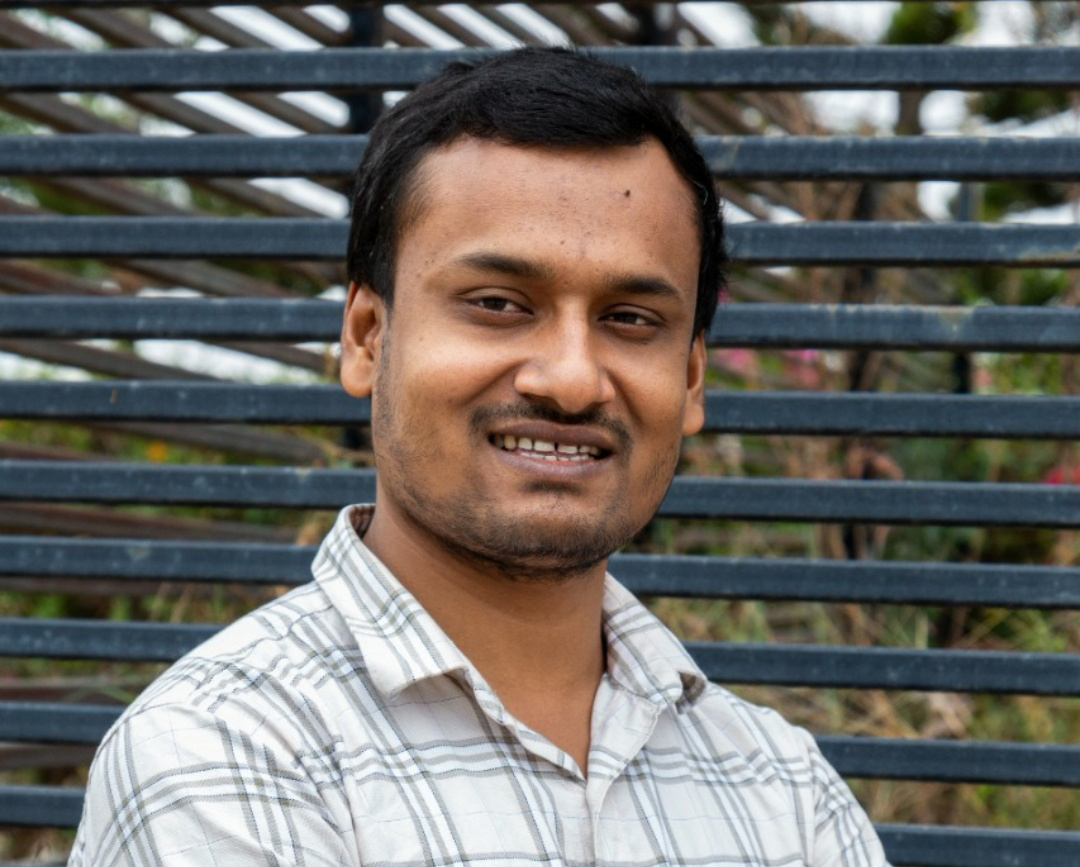 Babar Ali, Founder, Ananda Siksha Niketan
INK Fellow Babar Ali's school completes 20 years this year. With humble beginnings under a guava tree, the school has come a long way having imparted free education to more than 7,000 students.
At a tender age when many children are initiated into a formal school system, Babar Ali began his first school under a guava tree in the backyard of his home in the Shankarpara village of West Bengal. He was all of nine when on his way to school he noticed that many children of his age were working in fields all day. Young Babar started dreaming of having a school of his own that would provide the joy of learning to every child in his remote village in Murshidabad,
Tucked in the eastern Indian state of West Bengal, Murshidabad is a historical city. Before the advent of the British, Murshidabad was a prosperous city and the capital of Bengal. However, British rule led the city into perpetual decline. Today, it is one of the poorest districts in the country. For Babar, imparting education and giving equal opportunities to children in his village and across the country became the mission of his life.
"Although my father was a school dropout, he believed in the power of education. Hence, he put me in the village school in the hope of giving me a successful life. The school created a strong foundation and helped me nurture my dream of starting a school myself," says Babar. In 2002, Babar began to turn his dream into reality. After returning from school, he would go around the village gathering children to come to his school under the guava tree in his backyard. His younger sister was his first student.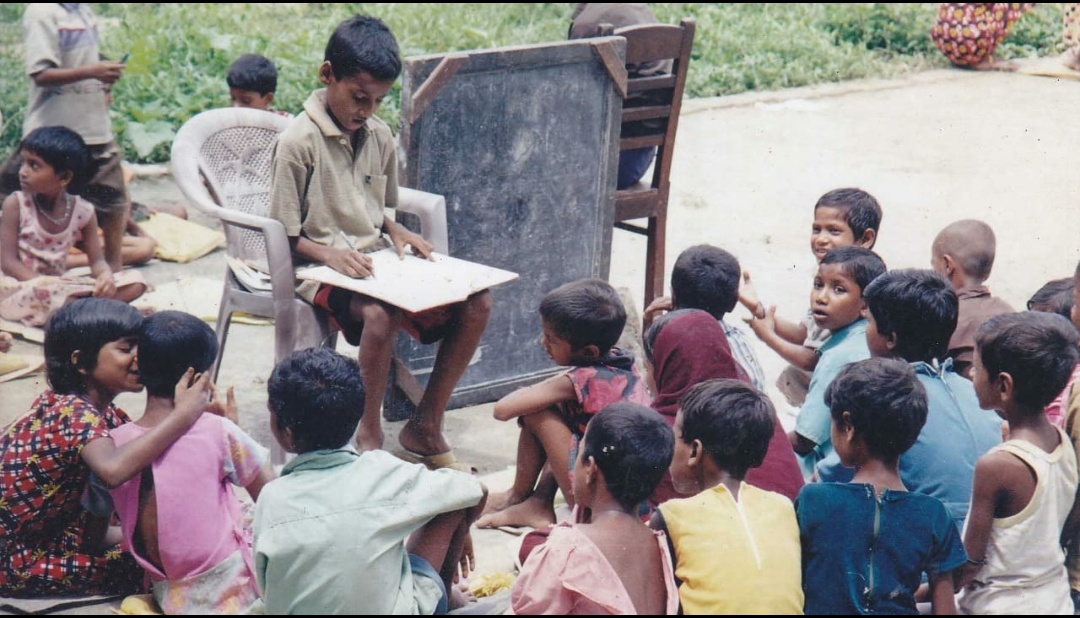 Not a Child's Play
People used to think that it was some kind of game that young Babar was playing while running the make-shift school. But for him, it was a dream worth pursuing. "My mother was my constant support. She inspired me to move further. Although initially my father thought that I was wasting my time teaching other children and it would have a negative impact on my own education. However, he soon realized that I was serious about this endeavor," says Babar.
In 2003, at the age of 10, Babar formally inaugurated his school that offered free education to all. He named it Ananda Siksha Niketan, which means The Home of Joyful Learning. For the school and its students, he wore multiple hats. He was the headmaster, teacher, clerk and,  peon.
The responsibility of pooling in resources for the school also came on the shoulders of young Babar. He used to collect broken chalk from school to bring them to Ananda Siksha Niketan. To purchase books of Bangla alphabets, Babar thought of a novel idea to raise funds. He went to every home in the village asking for some rice. He then collected it all and sold it in the nearest grocery shop to raise 20 rupees to purchase 20 books of Bengali alphabets for all his students.
One of the hardest jobs for Babar was to convince the parents in his village to send their children to his school. For many parents, it was hard to make ends meet. Hence, it was more important for them to send their children to work in the fields or on construction sites than to send them to school. However, Babar was determined to bring in as many children as he could. His perseverance and hard work started to pay off as more and more parents began sending their children to Ananda Siksha Niketan.
Babar also visited the nearby Ramakrishna Mission to ask for support. The head monk at the Ashram gave Babar a copy of the written works of Swami Vivekananda and asked him to read out a few lines from that book every day to his students. For Babar, the teachings of Swami Vivekananda became the guiding light.
"Being a student, I always thought I should be an ideal student myself. Early in the morning, I used to finish some household chores. Then I would study at home and go to school. After coming back, I would start my school. For me, it was important to use my time carefully to nurture my dream," says Babar.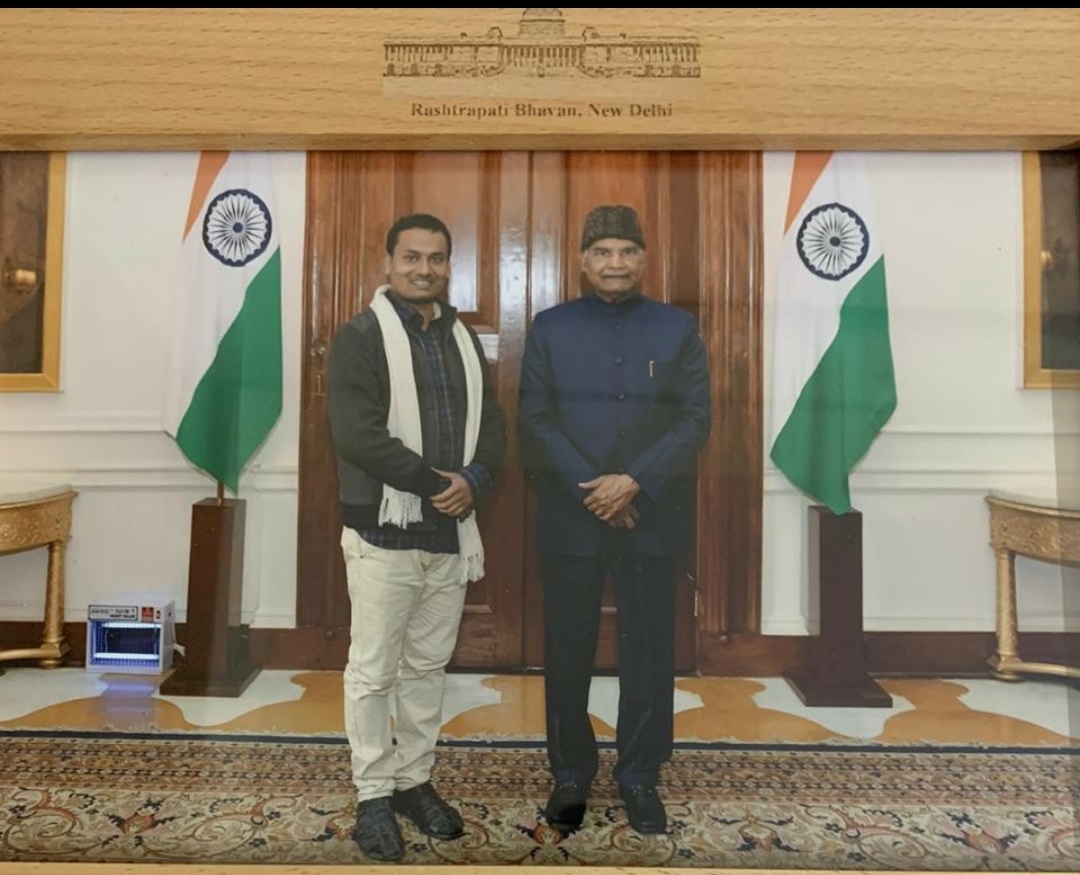 Building the School Brick by Brick 
For Babar, the school was not just about teaching but also creating a friendly ambience so that children would come on their own. It was also about learning how to run a formal school in the best possible way.
"I used to maintain school records. When my friends would play during lunch time, I would stand in front of the headmaster's office to understand how they were maintaining their records. My father first gave me INR 50 for the inauguration. There was no syllabus. I used to get old books from wherever I could to make sure that my students never felt short of reading material," says Babar.
Not finding enough support from his local elected representatives, Babar went straight to meet the additional district magistrate Shri Jiban Krishna Sadhukhan to ask for help. The officer was surprised to see a 10-year-old walking inside his office and bearing the title of a headmaster on a slip that he sent inside through the peon. "The additional district magistrate was very happy to know about the work I was doing. He made a surprise visit to my school that was till then running under the tree. Impressed by my work and vision, he decided to help me with books and stationery. For the last 18 years, he has continued to help me in every possible way, says Babar.
At the age of 12, Babar thought of setting up a managing committee of his school. He requested the sub divisional magistrate to head the managing committee to which he readily agreed. The officer was amazed to see that the young boy was meticulously maintaining all the necessary documents needed to efficiently run a school.
Till Babar was 13 years old, the school was running under the guava tree in his backyard. Impressed by his work, the local administration came forward to build a room that could accommodate 30 students at a time. Thus, Ananda Siksha Niketan got a formal school building.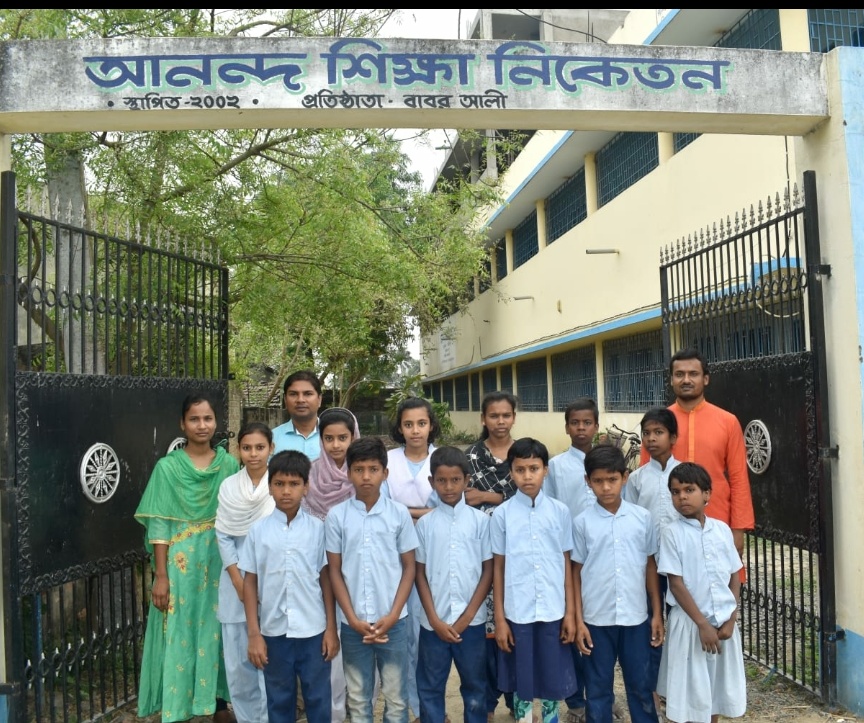 The Road Ahead
Despite facing a number of challenges in the last 20 years of his journey, Babar is full of gratitude. A firm believer of "service to humanity is service to God", Babar is grateful of the support he has received from those who came forward to align with his mission – education for all and equal opportunities for everyone.
His dream is to gift the joy of knowledge and education to every child in this country. He wants to help the youth build a bright future not only for themselves but also for other children who are still out of school.
"Some of our former students have become teachers in Ananda Siksha Niketan. More than 7,000 students have received free education from this school in the last 20 years. The school is up to the 10th standard and is affiliated with the West Bengal Board of Secondary Education. I want to work across the country in the area of education. I want to share my experience with others and create a bright future for all," says Babar. In 2009, the BBC called Babar the 'youngest headmaster in the world.'
Babar wants to set up a skill development center to offer vocational training to children.
"I am proud to say that I am an INK Fellow. Through INK, I came to know many people. Some of them came forward to support me," says Babar.
"Miles to go before I sleep," he adds.