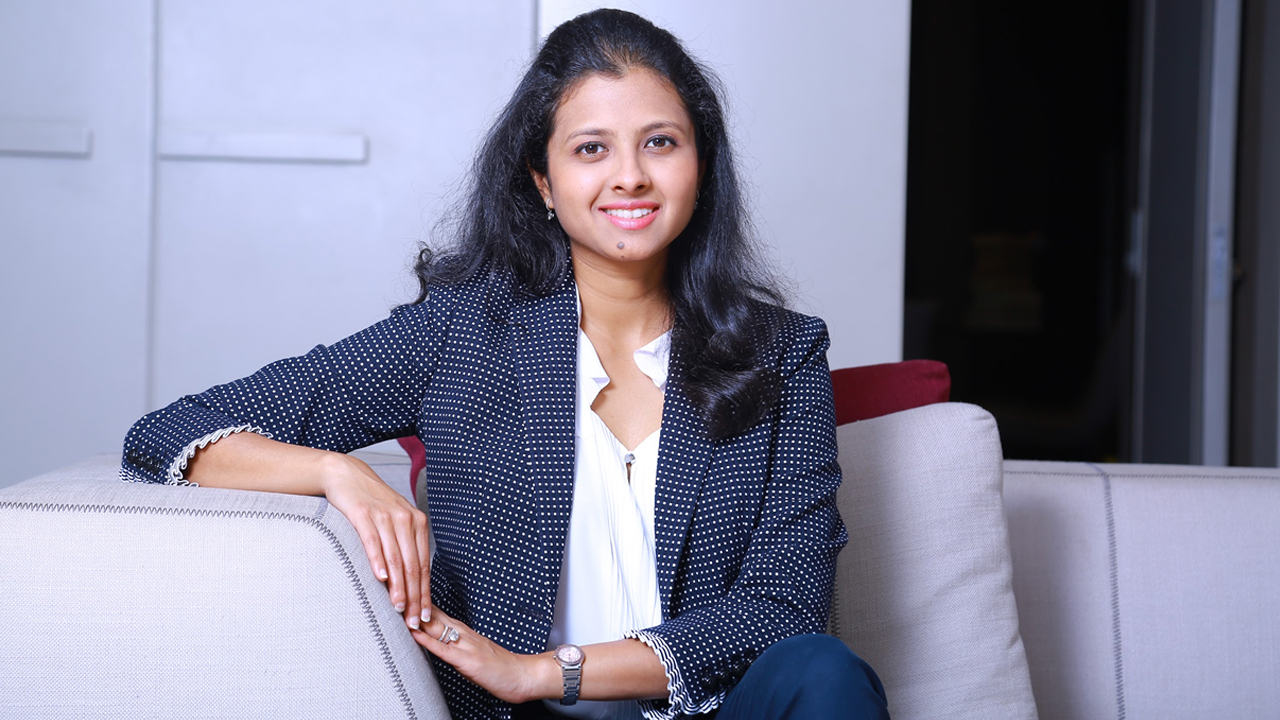 Neha Bagaria is the founder & CEO of JobsForHer, India's largest platform to accelerate women's careers. JobsForHer has worked with over 2 million women, 7500+ companies, 1000+ mentors and 500+ reskilling partners across India to enable women to start, restart and rise in their careers.
In a tête-à-tête with INK, Neha shares her experience as an entrepreneur who started her journey after becoming a mother. Neha founded JobsForHer in March 2015 after taking a 3.6-year break in her own career when she had her children. She also talks about the challenges faced by women trying to return to work and how they can overcome the hurdles to make a mark in any industry.
Neha has graduated from the Wharton School of the University of Pennsylvania, with honours in Finance, Marketing and Management of Information Systems.
What are some of the challenges that women face when they try to return to work after a long break due to family reasons or otherwise? And how can they overcome these challenges?
A few deciding factors when a woman wants to return to work include her family's support, her own confidence and determination that is often undermined by skeptics, lack of skills and the fear of not being able to keep up with the current trends. On the other hand, even the fear of attending an interview after a long break can be intimidating. Women need to be more proud of the skills they have gained during their break which I'm sure can be applied to any job that they take up.
Time management, crisis management, critical thinking, multitasking, patience, eye to detail and so many other life skills that will help women rise in their career. Not to mention, a strong ecosystem is absolutely essential, which can be built by having those difficult conversations with the spouse, parents, children, friends etc.
Women are underrepresented in many industries and roles. How do you think this gap can be bridged by employers and what can women themselves do to turn the tide?
Underrepresentation of women in male-dominated fields including the STEM fields is shocking considering that our country is known for some fearless women scientists and engineers who shook the world with their discoveries. If they could have earned a place for themselves in times when even studying beyond school was unheard of, women today have plenty of opportunities to seek and build knowledge on.
What's required today is for companies to identify, attract and retain this talent pool of women, and for women to step up to the challenge, do what it takes to fulfill their passion and break the bias. Upskilling, reskilling, learning soft skills to complement their education, and to put those skills into practice in any job they wish to take up, will certainly help in forging ahead regardless of the industry.
Companies are now also having diversity and inclusion as one of their business goals, which means women stand a fair chance in getting hired for roles that were once male-dominated.
Since starting JobsForHer, what are some of your learnings as an entrepreneur? What were the challenges you faced and how did you overcome those?
Each role that I have played, especially since starting JobsForHer seven years ago, has a symbiotic relationship with the other with lessons from being a mother helping my entrepreneurial journey, and vice versa.
I was also a young mother who had a desire to get back to work but when i saw that hundreds of women in the country were also going through the same challenges, starting a venture like JobsForHer was the best thing that has happened to me as a mother, as an entrepreneur and as a woman!
As a woman entrepreneur, the biggest challenge is to understand and address unique problems faced by women and curate specific solutions to address them. To ensure that as a platform, JobsForHer leverages technology to offer solutions to each and every woman no matter what her struggles are, and to make sure that we're offering them the best in career opportunities, mentorship and reskilling, we've scaled up the venture significantly since its inception in 2015.
How did INK Fellowship help you shape your dreams and what would you say to the incoming Fellows?
The journey of running a social enterprise can often be a lonely and challenging one. The INK Fellowship provided me with a community of other changemakers who also believed they could change the world and were working hard toward their goals. Such an experience only bolstered my confidence and gave me the tools I required to build a scalable impactful company.