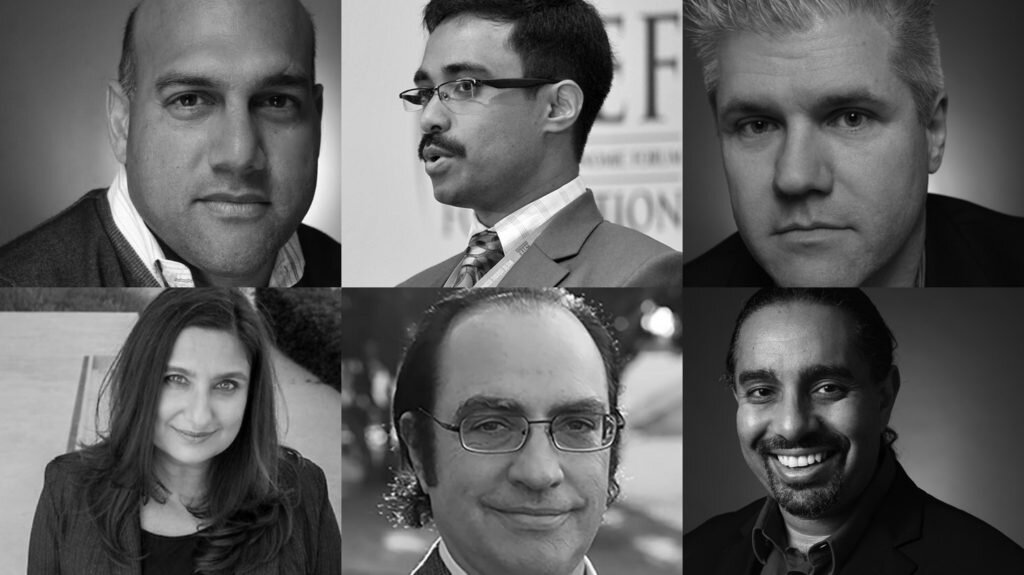 Self-driving cars, blockchain, artificial intelligence, future of jobs, cybersecurity, gene editing, AR/VR, cryptocurrency, and drones…. only a month to go till the 2nd SingularityU India Summit!
Organized by Singularity University in association with INK and in collaboration with Deloitte, the two-day Summit will be held from April 7-8, 2017 at the JW Marriott Sahar in Mumbai. We have a whole bunch of impressive speakers on the line-up, who are leading experts in the fields of emerging and exponential technologies.
To give you a flavor of what you can expect at the Summit, today we bring to you some of our speaker's past talks – where they've shared insights into their respective fields and outlined the potential for future exponential growth. Watch, be inspired and waste no time to book your own seat at the Summit!
One of our headline speakers this year is Salim Ismail, the author of the best-selling Exponential Organizations, Core faculty and Moderator at Singularity University.
Our environment is changing through technologies and globalization; becoming more and more transparent and open. However, companies are still following an old business model : hierarchy, centralization, top down, ownership. In this talk below from a USI event in 2015, Salim talks about how its time to disrupt this model, those industries and change how business should be done in the future.
Artificial Intelligence and Robotics co-chair at Singularity University, Neil Jacobstein is not only a leading expert in the fields of AI & Robotics but also one of our past INK speakers. In his talk below he shares how exponential technologies are totally disrupting the playing field. Talking of recent advancements in AI & Robotics, Neil points out that the cost of not being interdisciplinary might be too high.
Track Chair, Biotechnology & BioInformatics at Singularity University Raymond McCauley explores in this talk at TEDx Berlin, how applying technology to life — biology, genetics, medicine, agriculture — is affecting every one of us. He uses storytelling and down-to-earth examples to show how quickly these changes are take place right now, and where it may head tomorrow.
Aaron Maniam, past INK Asia speaker and Director, Industry Division, Ministry of Trade & Industry, Singapore, is also a poet, community activist, conversation facilitator and leadership educator. Holding such diverse interests and wearing multiple hats, he gives a talk below at TEDx Singapore where he shares why new stories will write what we become – and enable Singaporeans to tap into possibilities for a better future.
Faculty of Medicine at Singularity University, Divya Chander discusses the future of Neuroscience at Exponential Medicine 2016. She expounds on the usage of exponential technology in the field of medicine to 'hack' the neurocode.
Co-Chair, Energy & Environmental Systems at Singularity University, Ramez Naam talks about how one can shape the future of the energy industry at Exponential Manufacturing 2016.
Some of our other big name speakers include:
We will have more powerful additions to the speaker lineup at the Summit, alongside interactive sessions and round table discussions to participate in, with leading experts of high-tech  industry. A great chance for you to grab some networking opportunities with this brainy bunch!
To register, please go to: http://singularityuindiasummit.org/register
For more details, please visit: http://singularityuindiasummit.org/
See you in Mumbai!