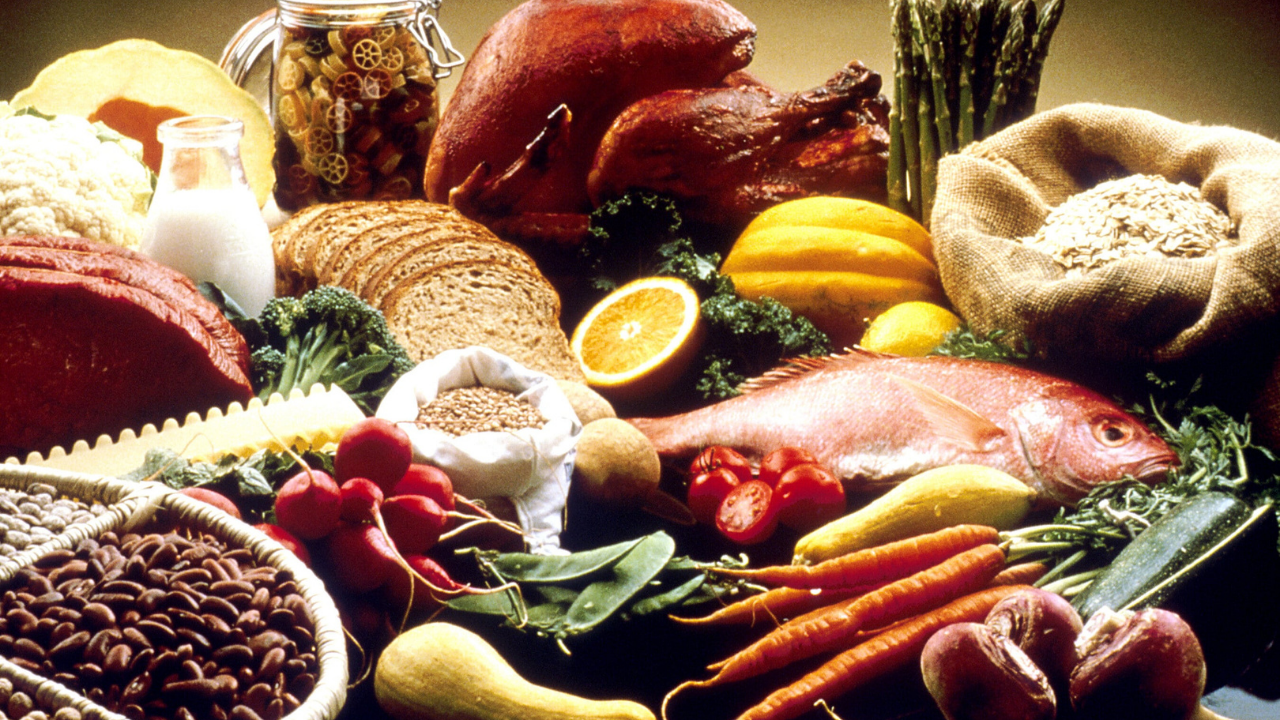 In the past decade there has been more and more ground-breaking work done at the juncture between food and technology. Whether it be ways to increase food production or ways to re-define our own interactions with food or even ways to make food more appetizing, the scope for innovating in this field is boundless.
To illustrate what we mean and show you that we're not just all talk, we decided to round up some of our popular INK talks where food plays the protagonist. Scroll down to listen and get a 'taste' of what's going on!
Horticulturist
Nameet MVS, is the co-founder of First Agro, India's first commercial grower organization with Zero Pesticide™ fresh produce. By combining traditional farming values and contemporary technology, they are creating a new wave of growing fresh produce in India.  First Agro applies the best global horticultural practices and ensures fresh, clean, nutritious and affordable produce for families and businesses across India.
INK 2014, Mumbai
Nameet MVS shows us that clean, fresh produce can be grown at scale without the use of harmful toxins and pesticides and how his company First Agro is changing food culture, one delicious and safe bite at a time.

Public health expert, researcher
Dr. Mussaret Zaidi heads the research laboratory at the Hospital Regional de Alta Especialidad in Yucatan, Mexico. During the last decade, she has studied anti-microbial usage in animals and the human health impact of anti-microbial-resistant bacteria in the food chain and environment. Her recent research focuses on the control of food-borne diseases, food production and distribution, and community well-being in highly endemic settings.
INK 2010, Lavasa
Mussaret Zaidi talks about how evidence suggests that intake of completely micro-organism free food at a young age may have detrimental effects on immune development.

CEO, SproutsIO
Jennifer leads the development of new technologies that redefine our interaction with food. Drawing from her childhood experience growing fruits and vegetables in the suburbs of Detroit, she believes the spirit of the gardener extends beyond growing plants- it represents the ability to thoughtfully nurture and participate in the world around us. She was selected as an Innovation Fellow by Wired Magazine, a Tech Hero by Glamour Magazine,a finalist for the Cartier Women's Initiative Awards, and is now also an INK Fellow.
INK 2016, Goa
Listen to Jennifer talk about how her company works to educate and connect people to food on another level – by inventing new technologies that redefine our interaction with food!
Artist
Subodh Kerkar was born in a small picturesque village of Keri on the northern border of Goa in 1959, just 2 years before the liberation of Goa from the Portuguese rule. His artistic installations are heavily washed by the ocean, both literally and metaphorically. He creates his ephemeral installations using thousands of mussel shells, coconut shells, recycled tyres, boats, bamboos, fishermen and sand. He is the Founding Director of the Museum of Goa (MOG) and has exhibited widely in India and abroad in galleries and in museums.
INK 2016, Goa
Where does the so-called 'traditional' food we eat in India really come from? Subodh argues about the fanaticism which is often associated with food and the need to re-define our palates.
Founder, Bakeys Food
Narayana is the founder and Managing Director of Bakeys Foods Private Limited – he develops innovative solutions to environmental problems. He went into edible cutlery to create a sustainable business that is great for the environment and is eager to disprove the convention that environmentally-friendly products are non-profitable.
INK 2016, Goa
Narayana Peesapaty saw the obnoxious amounts of plastic we throw away in the name of disposable cutlery and the neuro-toxins we consume while eating from plastic cutlery. Hence, "Bakeys", the "edible cutlery" range was born.
Chef
Chef, Media personalityKumar, often referred to as the "Guru of Indian cuisine" in Sydney's dining circles, is recognized for popularizing authentic Indian food in Australia through his restaurants named after his sons, Abhi's and Aki's. Kumar is a popular media personality and has appeared in "MasterChef Australia" as a guest chef to cook a South Indian dish – Eral Vendakkai Kuzhambu (Prawn Okra Curry).
INK 2016, Goa
Listen to the chef Kumar Mahadevan talk about his deeply personal interpretations of the five senses of taste and experience on the sets of "MasterChef Australia".
Founder and CEO, The Bombay Canteen
Sameer has over 8 years of experience in the restaurant business in both India and the USA. Driven by the passion to build a restaurant that fit in the Indian context, both socially and culturally, in 2013, Sameer joined hands with Yash Bhanage, and Chef and Mentor Floyd Cardoz to develop the concept behind The Bombay Canteen, an environment that is not only welcoming but places a strong emphasis on excellence in both service and food.
INK 2016, Goa
Starting off with a career in banking before realizing that his interests lay in the world of hospitality and restaurants, Sameer Seth gives a talk about his restaurant "Bombay Canteen", which re-imagines traditional Indian food for the current generation.