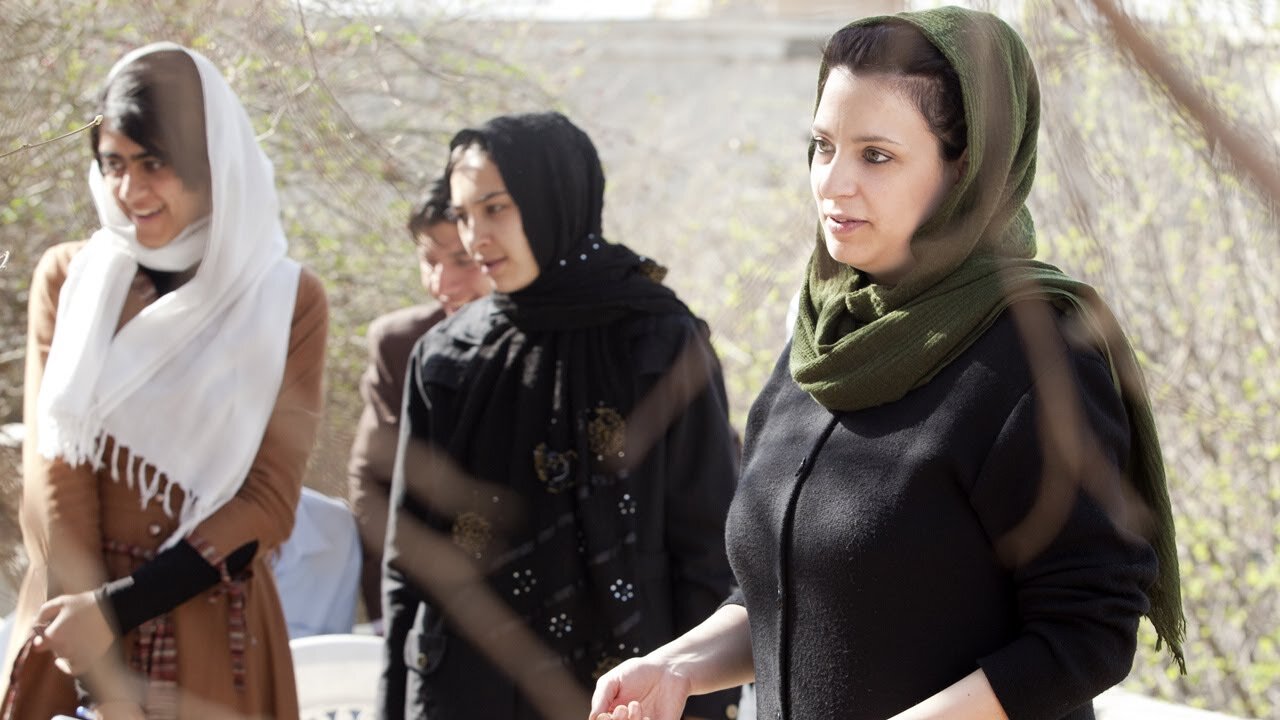 Social innovator and humanitarian Selene Biffi chats with us on how she started her non-profit organization Plain Ink, her dream to open a vocational school in Afghanistan and her thoughts on the universal power of education.
1. What has being an INK Fellow meant to you? Tell us a little about your experience at the 2011 INK Conference.
Attending the 2011 INK Conference as Fellow has meant a lot to me, as I has just undertaken a personal journey to redefine my work and the role I wanted to play. Coming home from Afghanistan in 2010 after a stint with the UN, I decided I wanted to build something and offer opportunities to Afghan youth, but even for a serial social entrepreneur like myself, building things from scratch is never free from risk. I decided to still give it a go and launched Plain Ink (www.plainink.org), a non-profit organization that helps children and adults in low-literacy communities of Afghanistan, India and Italy to leverage their ingenuity and overcome poverty and social exclusion.  This we do through interactive comics, imagery and oral stories that are locally sourced and produced. Compellingly communicating vital notions of topics such as public health, sustainable livelihoods and human rights, our stories capture imaginations, teach practical skills and spark direct action on the ground.
INK gave me the chance to first talk about my work with Plain Ink on a global stage, and let me show the comics we were developing for Indian children. I loved the spirit and the community behind INK; it's enthusiasm, encouragement and openness. It was a great encouragement and inspiration, and I am very grateful for the chance of being part of it.
2. You started Plain Ink to produce and distribute free educational comics to children in India and Afghanistan. What was the story behind its inception?
As I child I dreamt of travelling along the Silk Road and the places where beloved books like "Kim" and "The Travels of Marco Polo" were taking place. My chance to see one of such places, Afghanistan, came in 2009, when the UN sent me to Kabul to write textbooks for children. Back then I was a young consultant ready to prove herself and make a difference; little did I know that my dream would soon turn into a nightmare though, when a Taliban commando stormed a UN guest house killing 11 people. That day I was lucky, my life was spared. That moment, I pledged I would dedicate my life to the creation of economic and educational opportunities as a way to prevent other desperate people to commit atrocities out of poverty or fear (Afghans live on less than $2 a day, but the Talibans pay up to $500 to those who join their ranks).
I started producing children's books on intercultural understanding in Italy, and comics on public health in India, two countries I knew well. My mind, however, was set on going back to Afghanistan and opening a school. I spent the following 3 years to find a way – and funds – to get back to Afghanistan, and in 2013 I refused three offers for a seat in the Italian Parliament for my dream: opening The Qessa Academy in Kabul, a vocational school that revives traditional storytelling while training unemployed youth to foster development through stories, an effective teaching method in a country with a literacy rate of 26%.
Each year the school offers up to 20 young people the chance to learn how to use stories to pass on vital skills in public health, food security and human rights in Islam to illiterate audiences, effecting change through public performances, radio and TV programs.
3. Having worked extensively with the UN on different humanitarian projects, what have you come to see as most important to help disadvantaged communities?
I have always believed that education can be a force for change, a force for good, and I had the chance to see its transformational power first-hand, both as a UN consultant as much as an independent social entrepreneur. I saw education inspiring young people take matters into their own hands and devise ways to uplift their communities out of poverty after taking online courses, and children cleaning up their slums after reading comics about public health at school. Most importantly, however, I saw people understanding that each and any of us has the power to affect change irregardless of our circumstances, if given such a chance in life.
4. A huge congratulations to Plain Ink on receiving the "Mother Teresa Memorial Award for Social Justice"! What are your plans going forward?
The award has been of tremendous encouragement to us, as things are always challenging at Plain Ink and where we work. It was a true boost of confidence in our work, and we accepted it with deep gratitude and humbleness. Plain Ink's major program is our school in Kabul, and we look forward to opening the fourth cycle of studies in a few months again, to give other young people in Kabul the chance to learn and thrive through storytelling skills. Other than this, we are now building a unique, online platform for dialogue, which we hope will spark a different kind of online engagement on current affairs.
You can follow Selene's inspiring work with children on her website www.plainink.org