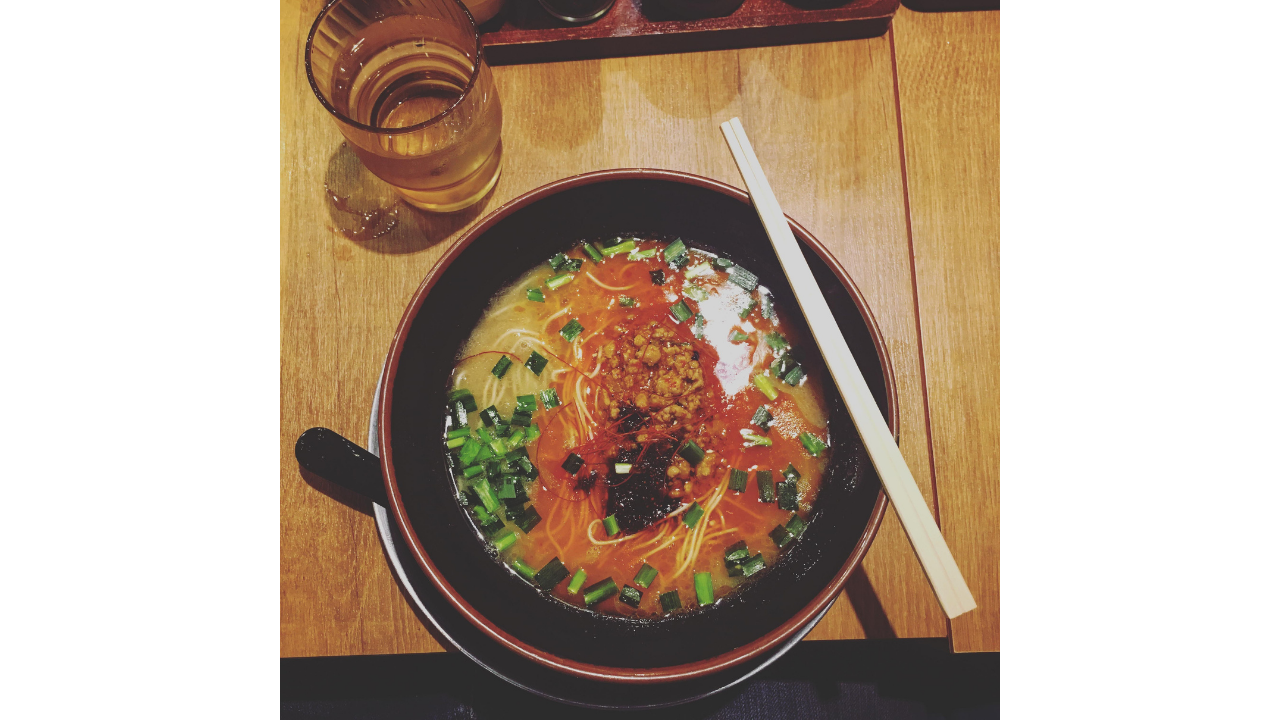 We continue the journey into INK Fellow and chef Sandesh Reddy's trip around the world, where he tells us of the unique flavor profiles of each country he visits and his own interesting variations of the recipes. This time the chosen destination is the Land of the Rising Sun – Japan!

About Sandesh Reddy
Sandesh Reddy is an INK Fellow from the 2012 batch. He is a chef restaurateur who started deconstructing eating habits to help him understand food and culture.
After the INK Conference, Sandy was deeply influenced by how many of the speakers and Fellows were able to collaborate with people of different disciplines and create amazing works in their respective fields. He is currently collaborating with Arshiya Bose (coffee conservationist) and other Fellows to create interesting food and beverage experiences.
The real reason I travel: Part 2

(Read Part 1 here)
"My memories of Japan were from a family trip from 20 years ago. The only thing I remember is being extremely hungry as I could hardly stomach raw fish, fermented soy beans or watery soup. My fondest memory of that trip was chowing down on a Big Mac at Disneylan after 3 days of 'experiencing the local culture'. My father insisted that the only way to truly experience a country is if we experienced the country side. But for a 12-year-old that grew up on a steady diet of ghee dosa and sambar, waking up in a different time zone and eating raw fish for breakfast wasn't my ideal holiday.
As the flight was touching down in Narita International Airport, I remember being extremely excited about going back to country that had influenced a great deal of my cooking in the last 10 years. And I must say that Japan didn't disappoint.
My first ever meal in Japan was in a small nondescript izakaya and it truly blew my mind. The food was simple, never more than a few bites and with as many ingredients that you could count on a single hand. I was excited about what the next few days had in store for me. My friends and I had planned to go to the South of Japan and follow the warm wind back North to try and catch the sakura in all it's glory. So we went through Osaka, Kyoto, Kobe (yes, the beef is ethereal) and finally ended our journey back in Tokyo.
Coming from India it's easy for us to defend the fact that our cuisine is extremely diverse and how no other country has this kind of diversity. I realised how stupid I was to think that all of Japan served the same kind of food, albeit with a different quality of ingredients. Japan is extremely diverse in it's culinary offering. Every region has their own version of the dish that we tend to put under a generic category, for example – ramen. Every region has their own version of ramen. Some spicy, some meaty and the colder regions have an extremely fatty version. Each of them are extremely different. On the other hand, sushi is a dish that varies depending on how old the city is in Japan's existence. Sushi started off being served with rice and fermented fish and now it is the epitome of fresh produce. Walking through the various markets in Japan I got to sample uni (sea urchin), toro (fatty tuna belly), takoyaki (Octopus balls) and even the super fluffy Japanese cheesecake for dessert.
Considering how often I eat out, the odds of a people completely changing my perspective on cooking is slim to none. When INK Fellow Kenta Koga invited Mansi (my wife) and I for a meal and said he was taking us to the best sushi restaurant in Japan, I prepared myself for another hyped up restaurant from the guide books. In my defence, there have more than a few Michelin-starred restaurants that were a bit disappointing (even in Japan) and so I was preparing myself to eat with no expectations so I could truly experience this meal without bias. Out of my usual curiosity, I asked Kenta where he was taking us for dinner and he said, "Sushi Yuu. Chef Daisuke's technique of curing and cooking fish are stuff of legends!" I had read a fair about him in the past. I was now really looking forward to eating at a restaurant that was considered by many chefs as a temple of sushi.
As we entered we were seated in a small room and served our drinks. Kenta had warned me that this was an omakase (a tasting menu where the chef decides what you eat) and I was more than happy to let someone else do the thinking. I wanted to catalogue every course so I could learn from it. The first dish that was served was a beautifully cured piece of tuna with a simple relish made of scallion and ginger. After the first bite, I decided to put my phone away and fully submit myself to what was going to come next. Then came what could have very well been the largest oyster that I had ever seen. It was so large that it was actually cut in two so you don't choke on it when you eat it. A course of grilled sweet mackerel, with skin so crispy that I thought it had a layer of thin glass on top was followed up with the most flavorful piece of tofu. We hadn't even eaten a piece of nigiri yet and I was in awe of the cooking. Once we moved to the sushi counter we were greeted by chef Daisuke.
The first thing that hits you is not how spotless the work counter was, but the genuine warmth of a person who has made it his life's work to perfect his craft and share it with others. We were served course after course of the some of the most delicious seafood I have ever eaten. At one point I was ready to tap out but he kept insisting that we try the next and the next and then some. It felt like I was sitting in my grandmother's house and being subjected to her enthusiasm of wanted to fatten her grandson (not like I needed any more fattening up, but you get the drift?). I am yet to experience that level of hospitality in any restaurant. Usually when you eat a great meal you remember the experience more than the dishes that you eat, but I remember every single component of this meal – from the blow torched super fatty tuna belly to the the sweet as dessert raw shrimp. Every bite was just oozing with flavor. This was probably one of the most memorable meals of my life.
Getting off the plane in Japan, the first thing that hits you is the immense sense of respect for others and the pride that people have in their work. While this is common all over south east Asia, the Japanese seem to obsess over everything that they do. It is extremely evident in how they dedicate years of their life honing their craft and perfecting their technique. Coming from India, our food is bold and distinct. Here the focus is on restraint. The simplicity of it all is what makes it so special. Their sense of obsessive compulsion and dedication about the food they eat is evident all over the country, from the roadside convenience stores to the fine dining Michelin-starred restaurants. It's almost impossible to have a bad meal in Japan!