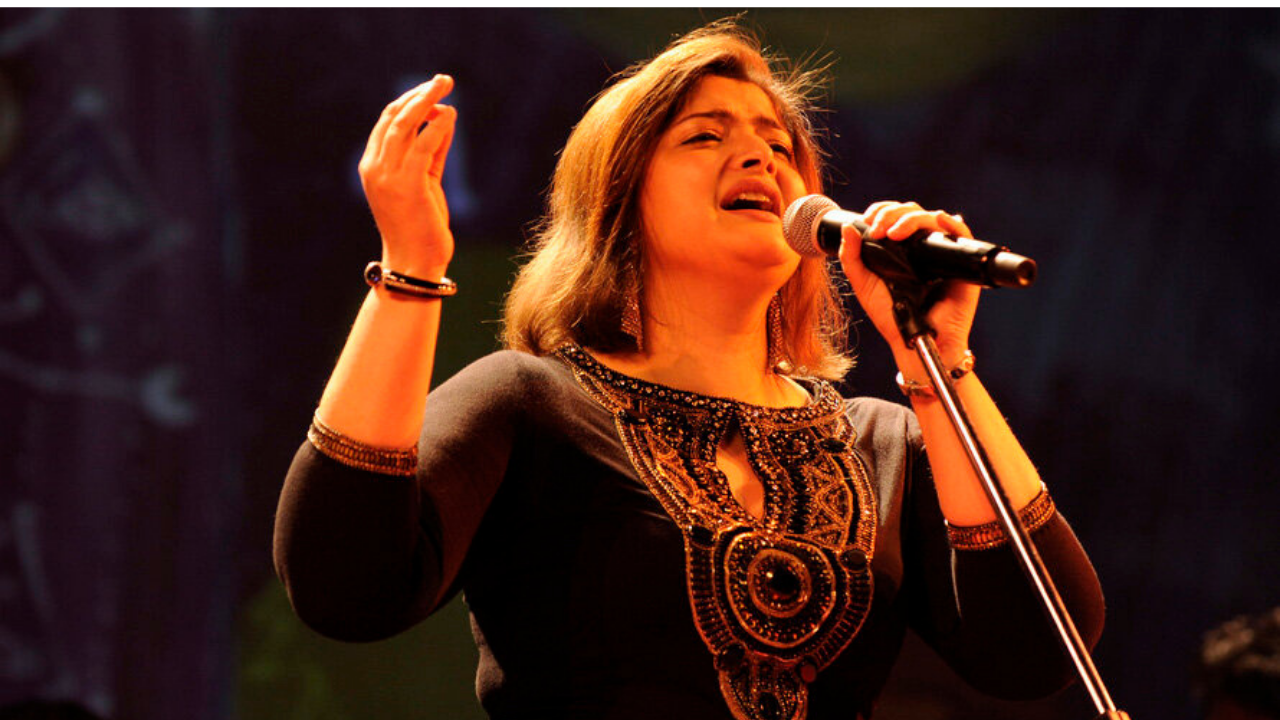 "It has been like a calling that cannot be explained."
Singer-songwriter extraordinaire Vasundhara Das, who enthralled audiences at the INK Conference 2012 with her soulful music, is out with her new album. The Shah Hussain Project Vol. 1, first previewed at INK2012, breathes new life into the poetry of the 16th century Sufi poet Shah Hussain. Vasundhara shares her excitement and inspirations for the album in this exclusive interview for the INK Blog.
What attracted you to Sufi poetry, and particularly to Shah Hussain?

Sufi Poetry has always attracted me. It has been like a calling that cannot be explained. And being a student of Hindustani classical music, Sufi poetry always reached out to me when I listened to greats like Abida Parveen and Nusrat Saab.
Sufism and Sufi poetry talk about love for the beloved, being open and accepting inside out, being pure in thought and action and the poetry of Shah Hussain is no different. His poetic metaphors, rhythmic sensibilities and straightforward thought process are what drew me to his work. He was a social commentator of his time and interestingly, what he wrote five hundred years ago applies to us, in the present, in the 21st century.
You have said this project was significant in both your professional journey and personal journey in music. How is that?
My journey in music began in a home that took music very seriously. Everyone at home and in the extended family takes pride in putting kids into music lessons with the sole intention of enjoying this amazing gift for oneself first.
But for me, I wanted to live off of music. I wanted it to be my career and I was clear about that from a very young age. So as I got into music before getting into the movie music industry, I was influenced in a big way by world music, crossing genres and so on, but was always also into Hindustani classical music too. And then, my first commercial release – AR Rahman's Shakalaka Baby and a host of hits to follow! I could not imagine that my dream for a career in music would come true, just like that. But along side the hits, I've always wanted to challenge myself more and that has always happened outside the world of film music because of what we all have come to know as the film 'typecast'.
To cut to the chase, this is an extremely significant project in my professional journey because it is my first independent release as a music composer, singer and songwriter which will cross boundaries and appeal to many demographics of people. And in my personal journey too it is extremely significant because of the way I have pushed myself with the help of Roberto to come up with music I never thought I was capable of creating.
"And in my personal journey too it is extremely significant because of the way I have pushed myself with the help of Roberto to come up with music I never thought I was capable of creating."
What was it like collaborating with Mir Mutkhtiyar Ali? How did that happen?
I first saw Mir Mukhtiyar Ali on a documentary called Had Anhad, part of the Kabir Project. He subsequently performed in Bangalore and I met him after his concert. His performance had moved me so much and I wanted to tell him that. We met at my studio the next day and spent the day talking about life, music and sufi poetry. By the end of the day it was very evident that we both wanted to collaborate and create music based on the poetry of Shah Hussain.
That's how the Shah Hussain Project began. He is an absolute joy to work with. The fact that he comes into a situation with an open mind, willing to step out of his comfort zone and wanting to try new things is really amazing. Through this process, real relationships have been forged with real musical chemistry between some amazingly talented musicians. We truly met each other half way through this process.
You have said that The Shah Hussain Project is a lot more than just music. What is the idea behind it?
I see The Shah Hussain Project as a chain of inspiration. We were inspired by Shah Hussain's poetry and that led us to be the second link in the chain and create the music. The poetry and the music has inspired the third link in the chain, Shilo Shiv Suleman, who created the beautiful artwork. And we hope this continues onward with others who want to be part of a process like this.
Tell us about the 'live' element of this album.

The intent here has been to create music which, just like the poetry, is from the past, in the present, going into the future. And that has been the mandate for the treatment of the sound. The idea is to take the music out on tour to be performed live in front of audiences in India as well as outside. So the 'live' element of this project has been of utmost importance. In terms of the production, it sounds like a live band playing and the project has very consciously not been over produced. The great dynamics heard from the musicians has come about because everyone has played all the songs completely and no shortcuts have been used. The decision to work with guitars, keyboards and a drum kit is a deliberate one.
Tell us something about The Active Studio, and what to expect with Shah Hussain Project Vol 2.?

The Shah Hussain Project is the first work of music coming out of The Active Studio, where the entire project was conceptualized and recorded. The seeds of this were sown almost a decade ago when the studio came into existence. During this time, Roberto Narain and me, partners at The Active Studio, have been continuously investing to have the right equipment, software and people to see their vision through. Our vision for the studio was that it be our musical playground, a place where we are able to make our musical dreams a reality. And at The Active Studio, The Shah Hussain project marks the beginning of many more projects to come. The Shah Hussain Project Volume 2 is currently under production and the music is as exciting to us as volume 1.
Where can we get the album? How can your fans get involved?

Our album is available on iTunes, Amazon, and Nokia Music Store, and soon will be on Flyte store. It is available for streaming on mobiles at dhingana.com.
Physical CDs featuring some amazing artwork by Shilo Shiv Suleman will be available for sale at all SHP concert venues. To begin with, we would be delighted if fans can 'Like' The Shah Hussain Project facebook page.
Go to any of the above mentioned online stores and buy the album., and come to our concert when we are performing in their city.
Can you leave us with a few lines of Shah Hussain's poetry that you love, and translate for us what they mean?

Mera Sona Sajan; Mera sona sajan ghar aaya hai ni; Ral mil diyo mubaarkaan; Jis sajan noon main dhoondan chaliya; Woh sajan main paaya hai ni; Rehdaa taa aangan bhayaa suhaana; Matthe noor suhaaya hai ni; Mera sona sajan ghar aaya hai ni; Kahe Hussain fakeer namaana; Murshid dost milaya hai ni;Mera sona sajan ghar aaya hai ni
Which translates into:
My beautiful lover has come home; Come and congratulate me, all of you; My beautiful lover has come home; The lover I have been seeking; Is the one I have found at last; My courtyard looks more beautiful now; The glow on my face is bright; Says Hussain the wise; It is my teacher who has led me to my lover; My beautiful lover has come home.
Interviewed by: Vaibhav Mathur , INK staff