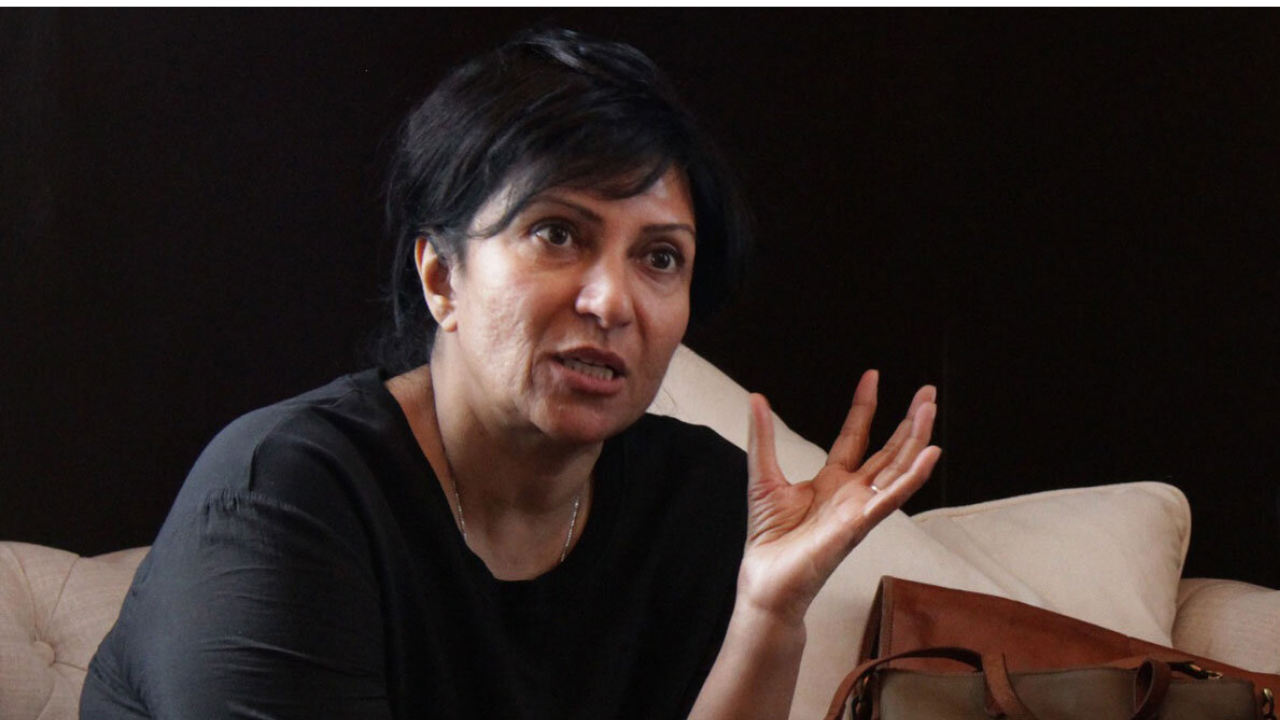 1. Asha Jadeja
Asha Jadeja-Motwani is an alchemist of innovation of entrepreneurship. She lives in Palo Alto, California and is a top Silicon Valley angel investor.
Her portfolio of investements include 75 technology companies as a venture capitalist. She aims to vindicate learners of all ages to pursue learning that aligns to their aspirations and the local context. With this in mind, She is creating a vibrant network of "Makers" in India and CA through Fablabs and Maker Faire.
Both enable students of all ages to transform their ideas and imagination into products using a simple combination of software and digital fabrication tool. Asha and her partners in India are also launching 6 School in the Cloud pilots with help from Prof Sugata Mitra and his team.
Among other things, Asha also has a brainchild – The Motwani Jadeja Foundation. It aims to promote the development of world-class education and innovation and empowerment of people in India. She feels that 'Unless the entreprenurs understand the culture, the walk and talk of silicon valley, serious dialouge was unlikely to emerge.' Every year she brings 20 promising candidates to silicon valley to show them the ropes.
"All that matters is having a purpose in life."
2. Josh Werner
Josh Werner aims to foster entreprenurship and bring ideas that have an impact to life. He is the project innovator for the Camera Culture Group at MIT Media Lab. He is helping to create new imaging platforms, developing hardware and software technologies for augmenting (super human) human vision.
He is bringing young people from around the world together to use rapid prototyping to solve some of real-world problems, working on large scale online learning, and building a community to disseminate technology for human vision and visual computing. By disseminating technology to prevent blindness, he is enabling the visually challenged, and bringing eye care to developing countries. His aim is to foster entrepreneurship, to take ideas into the real world for impact, connecting industry with the untapped knowledge of the geniuses of the Media Lab.
John was one of the founding members of Citizen Schools where he helped take it from a concept paper in 1995 into a thriving national educational program that is now in 8 states across the United States.
As a testament to his brilliance, he received Harvard University's Loeb Fellowship and he is recognised in BostonInno's "50 on Fire" in 2013 as well as Boston's Ten Outstanding Young Leaders in 2006.
In his spare time, John loves to participate in triathlons an All-American (he qualified and raced in the 70.3 Ironman World Championships four times and USTA Sprint World Championships representing USA). He also loves photography and biking along with spending time with his wife Erika Alvarez Werner and their three children.
"All that matters is dreaming the impossible"
3. Nikesh Arora
Nikesh is a graduate from the class of 89' from the Indian Institute of Technology(IIT) in Varanasi, India with bachelor's degree in electrical engineering. Nikesh holds a master's degree from Boston College and an MBA from Northeastern University, both of which were awarded with distinction. He also holds the CFA designation.
He worked in eshtablishments such as Deutsche Telekom where he founded T-Motion PLC, multimedia subsidary of T-mobile international. He was then made chief marketing officer where he spearheaded all related activites. He joined Google in 2004 and held several positions in the company such as managing global direct sales operations in various markets. He currently oversees all revenue and customer operations,as well as marketing and partnerships.
4. Stephan Sagmeister
Stefan Sagmeister is one of the most celebrated figures in the world of visual communication. He has won two Grammy Awards for his work in album covers and packaging design. Sagmeister & Walsh produces work that stands out among mediums and disciplines of graphic design.
Stefan Sagmeister's client portfolio boasts people like the Rolling Stones, The Talking Heads, Lou Reed, and The Guggenheim Museum. Exhibitions on Sagmeister's work have been mounted all over the world such as New York, Philadelphia, Tokyo, Osaka, Seoul, Paris, Lausanne, Zurich, Vienna, Prague, Cologne & Berlin. Look out for his talk in the INK Conference 2013, Kochi.
"All that matters is being alive now."
Meet the speakers here!