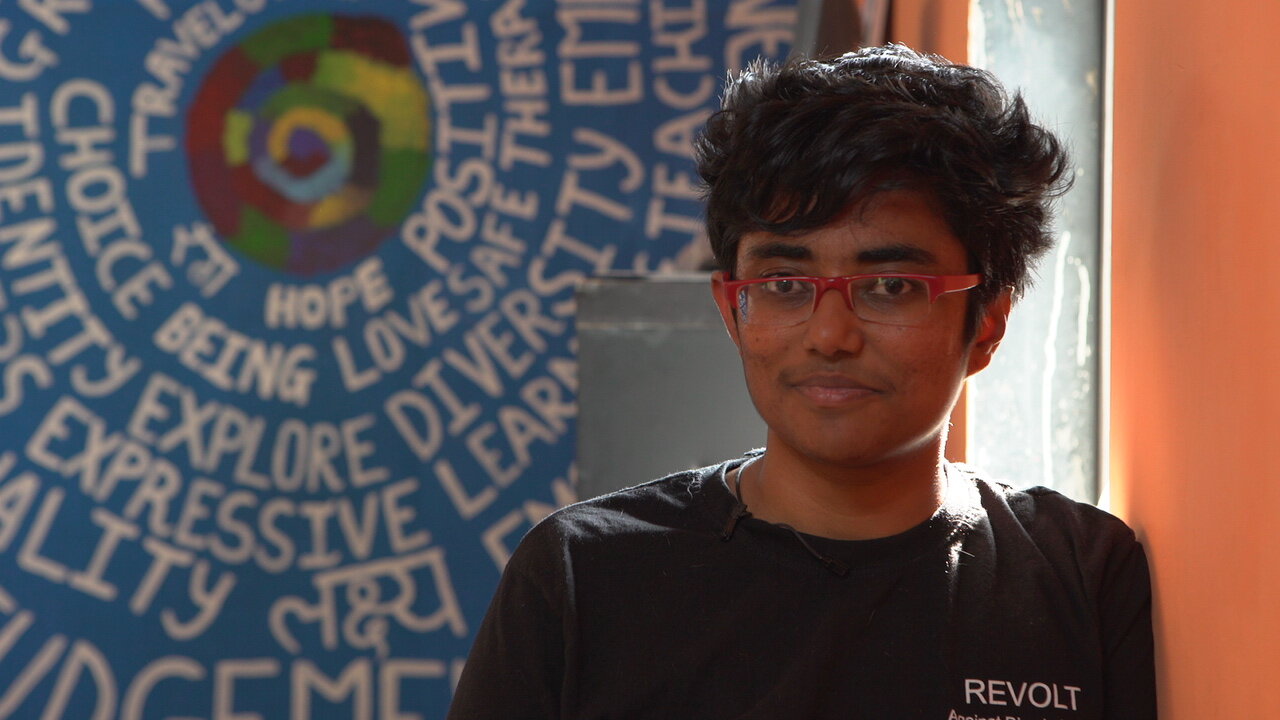 Women's Day is fast approaching and we have the perfect person to share her story! Robin Chaurasiya is a powerful activist, passionate about helping women's issues and challenging the status quo.
She talks to us today about her personal experience with discrimination and her NGO Kranti, which works to empower girls from Mumbai's red-light areas turn round the 'victim' status and become agents of social change.
1. What is Kranti's mission and how do you work to empower girls in red-light districts?
Kranti empowers girls from Mumbai's red-light districts to become agents of social change. While we have an endless list of formal programs – education, therapy, extracurriculars, art, music, etc., the true transformation that happens at Kranti is about love and compassion. After years of growing up in a place where they're not allowed to talk about their backgrounds, it's a big change to be in a space that tells you to respect, love and embrace your community.
The compassion part comes into play because all of the girls have faced so much abuse, violence, and trauma that they're unable to heal from these issues unless they get to a space of forgiveness and letting go. It's probably the hardest work they'll do in their lives and the most challenging journey on earth, but the result is truly inspirational. I feel like many of the girls are years, if not decades, ahead of me when it comes to compassion, forgiveness, and resilience. It's truly a privilege to work for and learn from these girls.
2. After working in various NGO's for ten years on women's issues, tell us why you decided to start your own NGO 'Kranti' in Mumbai. 
Along with my co-founders (including one former sex worker who was trafficked at the age of 13), I wanted to create a space where women could be proud of their life stories and experiences, while using them for social change. In most organizations working with people from these communities, there is an inherent, underlying belief that the best these girls can strive for is to work in a factory or hotel, or in the best case scenario, find someone willing to marry them. But when I look at these girls, I see incredibly brilliant, resilient and innovative leaders full of compassion and a lifelong commitment to social change. India should be harnessing all of this talent, not wasting it!
I think this mindset is often reflected in the programs and opportunities that NGOs offer these girls – you can learn to make papad and achar, you can become a hair stylist and so on. Not that anything is wrong with those things, but where are the programs for girls who want to be astronauts? Journalists? Painters?? When we started Kranti, we committed to ourselves that every girl at Kranti would be treated and raised exactly as we would our own children. While this has been challenging to stick with, especially in the case of girls with severe mental health issues, it's an excellent grounding concept that keeps us rooted to our original vision.
3. While in the US military, you strongly campaigned against its controversial DADT policy, which prohibited qualified gay and lesbian Americans from serving in the armed forces. How has that experience shaped who you are today?
I think it often takes months, if not years, to see the positive side of what seem like negative situations, while we're stuck in them. It also takes a lot of space/time to realize that the hardest and most painful struggles of our lives often teach us the most. This is definitely true of DADT for me – I used to cry several times a week during this period and just couldn't deal with what seemed like an endless battle. Of course, the policy did change eventually, and now in retrospect, that period taught me some of the greatest lessons of my life – all of which prepared me for Kranti in one way or another. The biggest lesson of course was to be able to publicly embrace who you are, no matter how much stigma or discrimination is involved. The second was how to organize protests/events and mobilize people when trying to change societal mindsets about controversial issues. And the third was how to "fight" with non-violence. Today, now that it's years behind me, I am incredibly grateful for the entire DADT experience, and I'm not sure where I, or Kranti, would be without these lessons.
4. It has been 4 years since you spoke at the INK Conference. What is on your plate now and where do see yourself in the next 4 years?
We've been doing a lot around alternative education the past couple years and want to start the Kranti School of Happiness next year.  When we first started Kranti, I think that just like many people in the education space, we believed that the "missing factor" for these girls was education and training. After a couple years of trying everything under the sun (Akanksha, TFI, Pratham, to name a few) for formal education, we realized that nothing can quite meet our girls' needs.
This has also been an area of tremendous personal growth for me, especially as I've come to realize that some of the happiest people I know in the world are illiterate sex workers, and some of the most miserable people are the educated rich in Mumbai. So we really came to realize that "success" is not possible without emotional health and well-being. Now our curriculum is structured around helping the girls grow in happiness, confidence, compassion, gratitude, and many other factors beyond English and Math.
5. What has it meant to you to be an INK Fellow? Tell us a little about INK Conference experience.
INK was a whirlwind of incredible speakers, extraordinary stories, and amazing people. I don't think I've ever heard or seen or learned so much in such a few days. INK is incredible special in the both innovation and diversity, and I think most attendees would say that it is life changing. Being a fellow has mostly meant being connected to an incredible global family that is always creating, innovating, inspiring, and leading in many fields. It's amazing to watch the journeys of all the incredible fellows, and to watch the family grow every year!
Follow Robin and Kranti's journey on their website http://www.kranti-india.org/. Maybe you can lend a hand in helping those brave girls (and many more out in the world) as well!