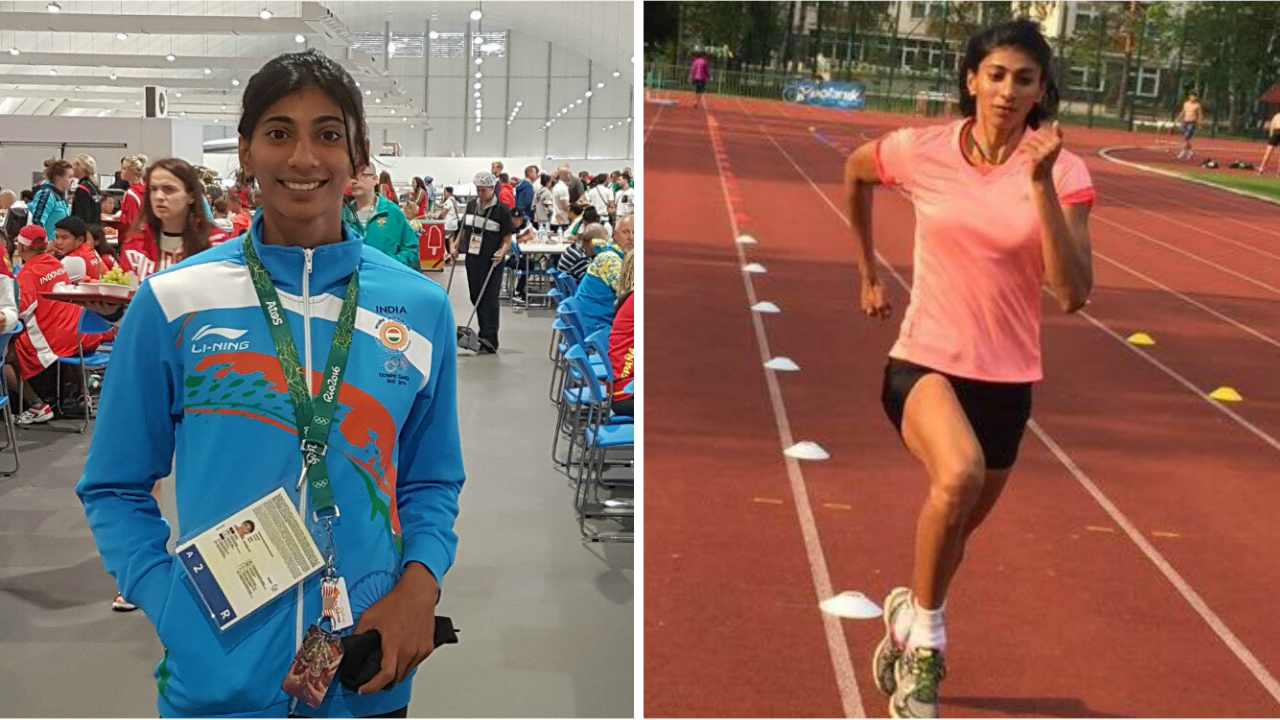 Gold Medal-winning athlete and INK Fellow Ashwini Akkunji gives the term "go-getter" a whole new meaning, with her extraordinary amount of talent and persistence in the face of all odds. Owner of a host of medals, won at some of the world's most prominent athletics competitions and championships, today she takes us through her proud journey of playing for her home country – India!
Ashwini: One of the most touching talks I have heard till date was at INK 2010 in Lavasa – my first ever INK Conference experience. The talk was given by anti-trafficking activist Sunitha Krishnan, who is an inspiration to millions of women around India.
This experience pretty much sums up my feelings about INK. Meeting people from different fields, listening to their stories and getting inspired by who they are and what they have gone through to achieve their goals, is something I greatly value as an INK Fellow. It truly is a rare and wonderful thing to meet so many visionaries during one's lifetime (it certainly didn't hurt to meet director James Cameron too!)
I started my athletic career at the age of 13, with training under many coaches in different centers of India. I loved running and used to run many races during my school days. My specialty became running 400 m relays and I won many medals in junior championship competitions.
My biggest moment came in 2010, when I won a Gold medal during the Commonwealth Games (CWG) in Delhi, for the 4x400m relay race. It was a great experience for me and a huge achievement in Indian history, when, after 50 years, the Indian National Relay team owned most of the track events. What was even more amazing was that, just after 40 days, we won Gold medals in both the 400m hurdles (individually) and 4x400m relay (as a team) during the Asian Games in Guangzhou. It was a proud time for all of us.
I suffered a few injuries after the CWG and Asian Games. However, two years later, I managed to participate in the 2013 Athletics World Championship in Moscow and won the title of being World No.17 in the 4x400m relay race.
In 2014, my injury became worse and troubled me to train. Nevertheless, I pushed myself and won a Gold in the 2014 Federation Cup National Sr Athletics Championship, where I cleared the 400 m hurdles and set a new record of 57.44 seconds. That same year, I was again selected for the CWG in Scotland and the Asian Games in South Korea. I won Gold for the 4×400 m relay in the Asian games and a Silver for the 400 m hurdles. Following this, I took a break in 2015.
Post my break, I came back with a Bronze medal during the 2016 Federation Cup National Sr Athletics Championship for the 400  m hurdles.  I also represented India in the 4x400m relay team during the 2016 Rio Olympics in Brazil. Currently, I am preparing for the 2017 Athletics World Championship in London and the 2018 CWG and Asian Games.
Becoming an athlete is a big challenge in itself. It has a lot of physical and mental strain associated with it. Being far away from family and living a life of tough discipline (not to mention, a next-to-nothing social life), I really think its the never give up attitude which makes an athlete push forward till he or she reaches the top.
Playing for one's own country is a proud moment for every athlete and going forward, I intend to fully grab all the proud moments I can. With this spirit, I will work hard to achieve my goals.
Make sure to keep an eye out for Ashwini at the upcoming Athletics World Championship, CWG and the Asian games!