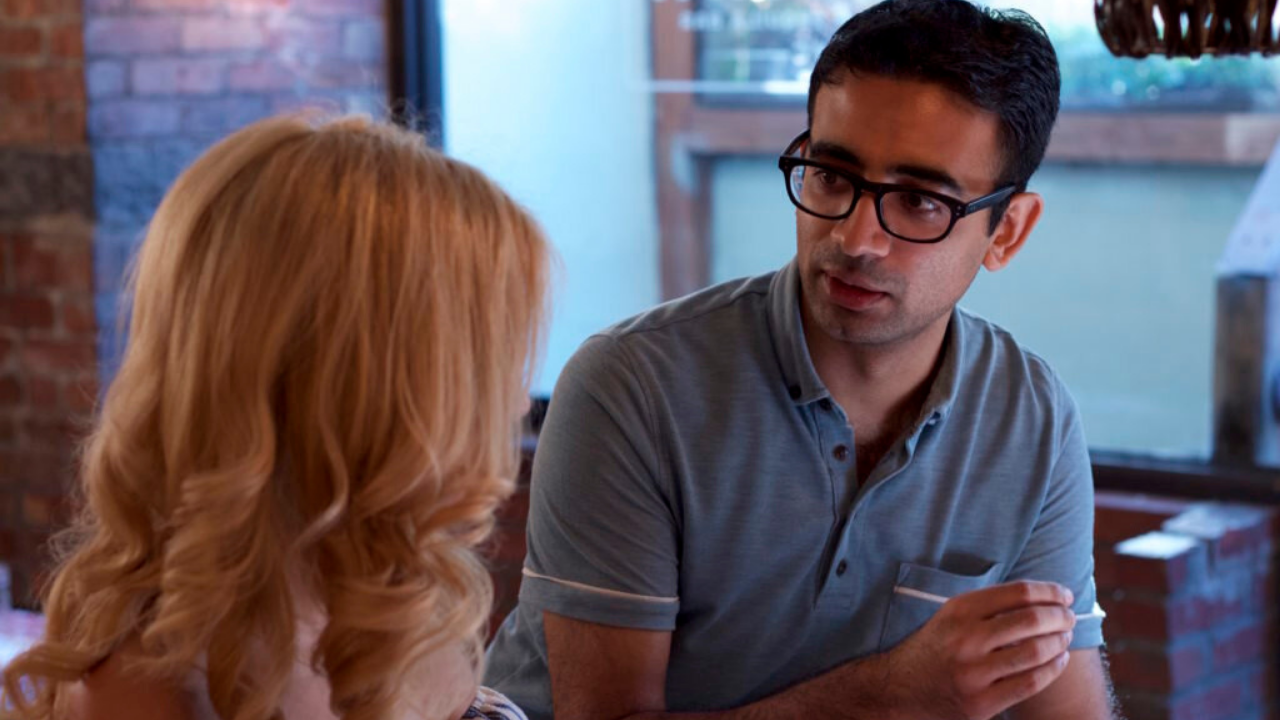 Pulkit Datta makes a wide array of films across different countries, continents, cultures and traditions! Having experienced  a global upbringing, he talks to us today about his aspirations, the challenges he faces being a South Asian film maker in the US and his most recent film production, "Wishful Whiskers".
1. Tell us a little about your INK experience – what has it meant to you to be an INK Fellow and what was your conference experience, like?
I was an INK Fellow in 2014, when I attended the conference in Mumbai. Being at the conference was a very enriching experience. I was in the same place as so many bright, driven, inspiring people who were all using their unique talents to contribute to the world. In just one day, I would have exciting and in-depth conversations with engineers, writers, policy makers, artists, scientists, educators, performers, and more. As an INK Fellow, I've been part of a community of people that are constantly pushing the boundaries in their fields. It's always exciting to see updates from others, new project announcements, and also meet new Fellows as we cross paths in different parts of the world!
2. As a writer and filmmaker, you are constantly chasing after new material. What are the kind of stories that inspire you to translate into film?
I've had a nomadic upbringing, living in six countries across four continents, so I've been fortunate enough to meet people from all over the world, all kinds of backgrounds, beliefs, and aspirations. The world is overflowing with unique stories, and so many of those challenge our preconceived notions about a place or a group of people. As a writer and filmmaker, I'm intrinsically drawn towards such stories – the ones that transcend boundaries, look at something in a new way, reveal a little-known event.
I'm a very curious person, and will often read a lot of the tiny stories hidden in the corners of a newspaper or website. If I hear about something new, I'll do a bunch of research on it. If I am curious about some remote corner of the world, I'll look up pictures of it and information on it to become familiar. This curiosity has driven me to work on a very wide array of projects over the years. To name a few, I've produced a documentary about a little-known story from Cold War-era East Germany, I'm writing a script about a love story that travels across Africa, made a film from the perspective of a little girl who wants a mustache, worked on a documentary about family farmers in a remote region in France, developing a period TV series about the intersection of one cultural influence on another place, and more.
3. How does your identity as a South Asian filmmaker based in the US impact your work and voice?
Being a minority filmmaker in the US definitely affects my artistic voice. The American film industry still very much lacks diversity, both onscreen and off screen. Films with white male protagonists are easier to get funded and supported than those with someone of color, even though films with non-white actors and women have made a lot of money at the box office. There's still a traditional perception that people primarily want to watch films and TV shows with white actors, which is simply not true. People want to see themselves represented, but America's diversity is not appropriately represented on screen yet. Behind the camera, a lot of people assume that just because you're a South Asian filmmaker, you will only be able to make South Asian-related films. There are people who have broken through that, but we still have a very long way to go. I also think that's totally untrue because, as minorities, we are constantly juggling multiple identities and, as a result, are able to have detailed understanding of cultural nuances.
In my work – whether it's something I write and direct or something I produce – I tend to automatically involve diverse voices. I've worked with and learned from several very talented women in the film industry, including director Mira Nair, whom I assisted a few years ago. I make it a point to involve diverse cast and crew on my projects. In my most recent film "Wishful Whiskers," the majority of the crew were women.This includes my Director of Photography, Caroline Mariko Stucky.  I also help run a collective of South Asian film creatives (writers, directors, actors, etc) in New York, where our goal is to nurture stories by and about South Asians in the U.S, and help each other get our projects made. I was also just selected as a Producing Fellow by Impact Partners, an organization based in New York that funds and supports films that focus on social issues.
4. You just completed your most recent film "Wishful Whiskers." Tell us a little bit of your fundraising efforts to take it ahead. How can people contribute?
We just completed the post-production on Wishful Whiskers, which is about a little girl who wants a mustache. We have also been selected to premiere at the 41st Atlanta Film Festival, which is an Academy-qualifying festival. So, that's very exciting! But independent filmmaking means scraping money together to make it happen, so we still need fundraising support in paying for the completion of the film. People can contribute (any amount) from all over the world, using the link below:
http://artlessmedia.com/2016/07/wishful-whiskers/
Everyone that donates will be included in our credits. People who contribute a larger amount will also be given a producer credit on the film, along with other perks!
Beyond monetary support, I would also love to take this film far and wide. It's a part-children's film that plays with traditional notions of gender. So, I would love to screen it in schools, film festivals, community centers, etc. Any leads and ideas for that would also very much appreciated!
You can follow Pulkit's work on his website www.pulkitdatta.com. Also, if you want to help him out with his recent production "Wishful Whiskers", click here to figure out how. You may get a chance to be listed as 'Producer' of his movie!