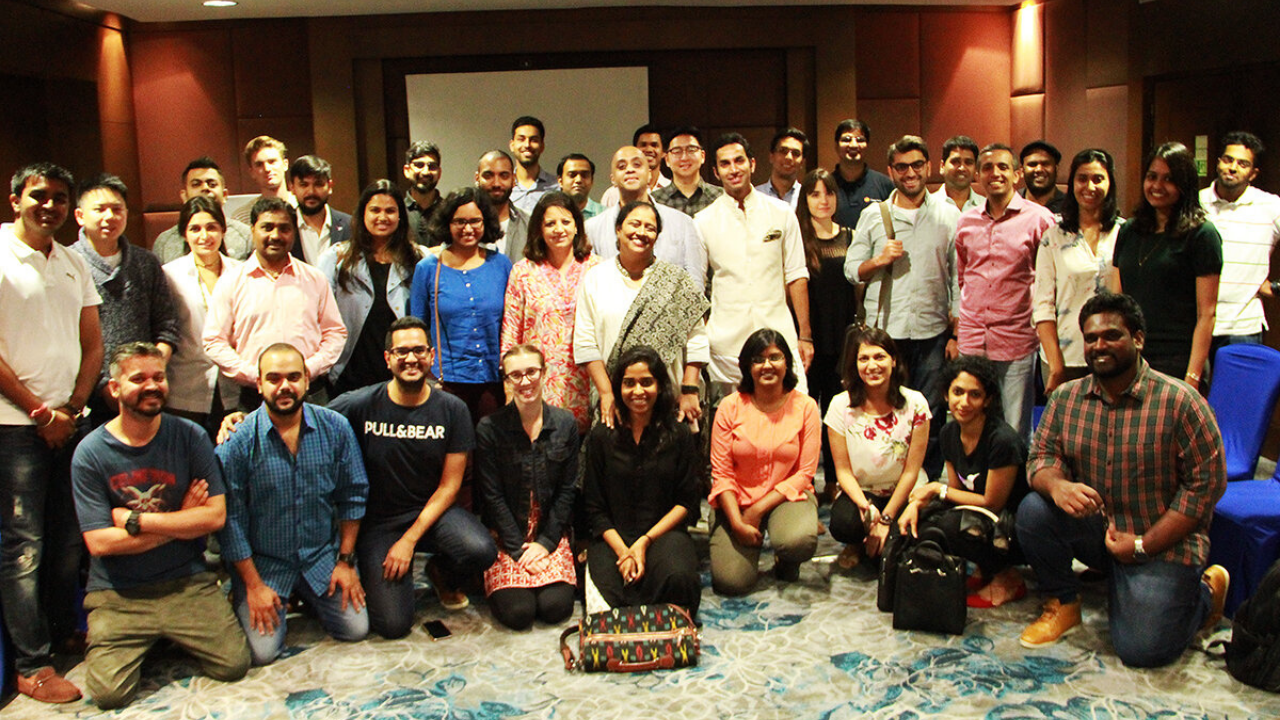 "It's important to defy, if you want to chase after something"
– Lakshmi Pratury, Founder and CEO of INK
This week saw a new bunch of INK Fellows get inducted into our ever-growing family! As a kickoff to the Road to GES: Beyond Boundaries event on 26-27th November, we had our official INK Fellows Program 2017 welcome at the Novotel Hotel in Hyderabad on 24th November.
20 unsuspecting individuals came together under one roof, unaware of what was in store for them, and spent 4 hours being completely 'INKified'! We'd like to give you a small peek into what went down for the day.
The Fellows orientation started off with talks by Fellows Co-Chair Anu Sethuram and Fellows Program Lead Swetha Suresh. Anu charmingly overcame her stage fear to introduce the program after which Swetha took over and explained what it means to be an INK Fellow. Lakshmi Pratury and Rajat Rakkhit (Head of Ixoraa Foundation) took their turns next to extend their welcomes.
It was time for some of our Senior Fellows to display their grit. Joi Barua, Sanvar Oberoi, Manvendra Singh, Sandy Reddy, Nikhil Velpanur, Nishikant Deshmukh, Sarvesh Shashi showed off some swag to the new kids on the block (along with talking about their INK Fellow experience, of course!). In Sanvar's words, "INK was my rocket booster"!
Following this, on encouragement by the old Fellows, the new ones came up one-by-one to introduce themselves, 'shamelessly' (a practice started by our Fellows Co-Chair Raghava KK).
Thanks to that, we learned what they did, what they achieved and also, a few fun facts! Like,
The orientation wrapped up with a festive atmosphere, with all the new Fellows bonding with each other and excited for the next few days – meeting new people, sharing ideas, stumbling on new collaborations and above all, speaking on stage amongst eminent personalities to an audience of 1200. One thing we know for sure is that Road to GES will be a blast with all our Fellows, old and new!