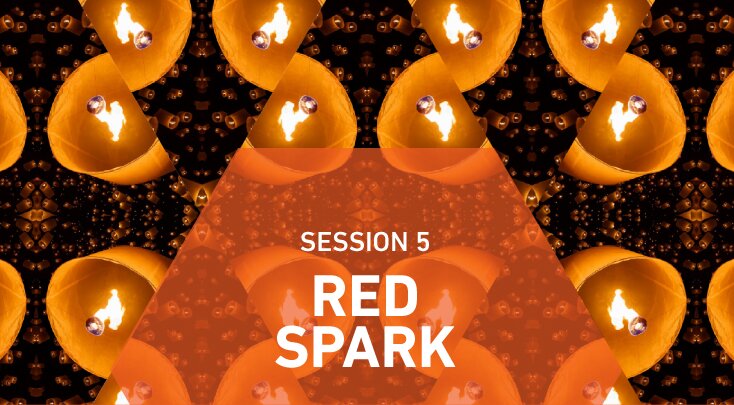 Laura Kriefman
Laura Kriefman makes cities dance. Her inspiration came one day as she was listening to music in a coffee shop and felt a construction crane dancing to her music. That's when it hit her the shape of our cities, the traffic, the lanes and everything else around us, decide our movements. Technology to use tap dancing to orchestrated music.
So, she decided to make dancers out of cranes, brought together product designers, landscape architects, coders, composers to bring together an astounding crane dance- where 3 cranes danced to music and 10000 people watched in awe!
Her love of dabbling in various things is what inspired her to do this and collaborate with all these different people. Laura leaves us with the question, "Which city would you like to see dance next?
Jesko von den Steinen
Jesko beautifully brings an amalgamation of HR Processes and creativity to bring together one of the most beautiful events – The House of Dancing Water. It took two years of preparation, six months of creation to bring it alive.
Jesko believes that if we share ideas in the the knowledge economy, much unlike in the real economy, sharing brings something new to everyone involved. The new competitive advantage is how we can synthesize the idea. He urges people to seek different experiences and knowledge and leaves us with a profound insight – Business needs more circus."
Vikas Bahl
Vikas's very entertaining conversation with Lakshmi had us in splits more than a few times. He goes on to share his story about how he made a movie when he had no clue how to make a movie! His mantra for choosing his work was : "Am I willing to give the next 1-1.5 years of my life to this project?"
He amazed the audience about how he wrote "Chillar party" to just "look busy" because he didn't know who to call to begin his movie and his journey to, through and after "Queen."
Sattvik Mishra:
Sattvik Mishra stumbled into viral content through one of his campaigns as a copywriter. The campaign was about Rajnikanth and it was designed to work only if you disconnected from the internet because Rajnikanth was supposed to "Break the internet." Which set him thinking, "Why do some stories transcend languages and travel wider?"
He started Scoopwhoop to experiment with content and news and make it relevant to every demographic. Unlike traditional media that  makes content in a certain order, or reports important changes and issues in longish reports, Scoopwhoop decided to just have fun with content. Scoopwhoop's mission was to give what the Indian millennial reader truly wants.
In his own words, " The Indian millennial is a complicated animal and the only way to speak to him is to keep pace."