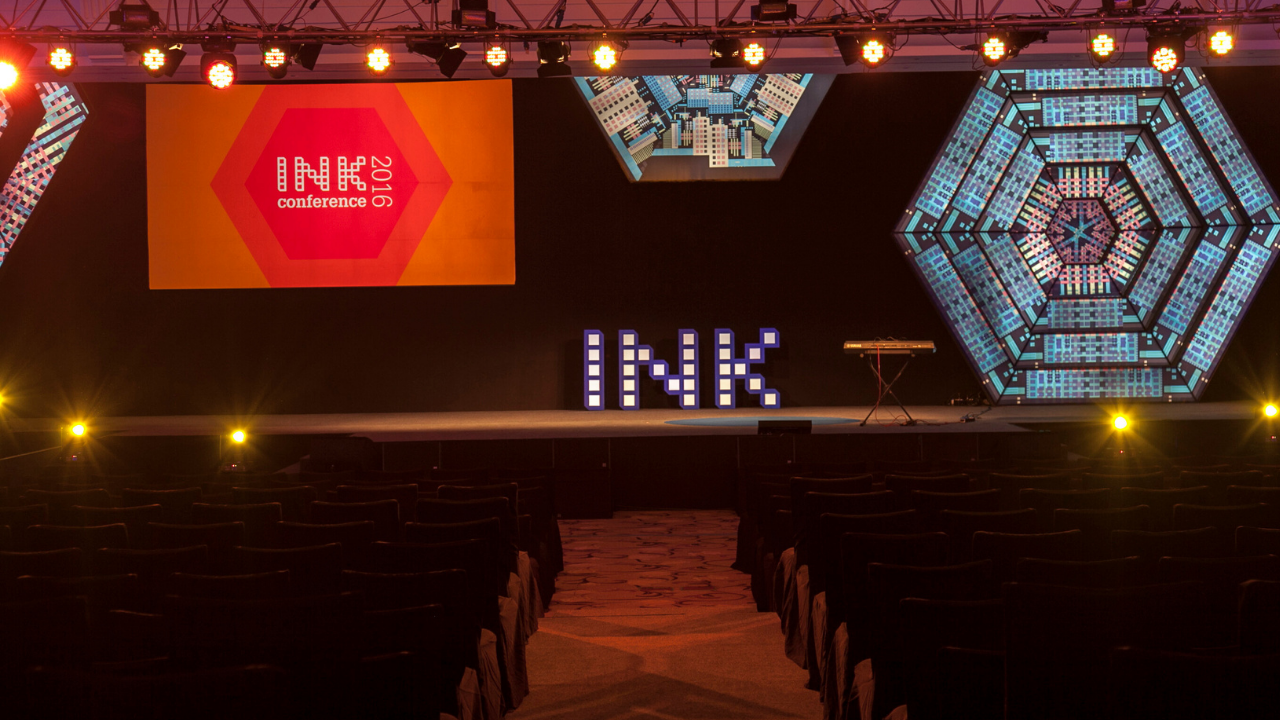 As the year comes to a close, we look back at some of INK's major highlights in the year 2016. Conferences, Salons and youth programs, we've done quite a lot this year; each meaningful in their own way.
Here are a few of the moments we'd like to look back and share with you!
Singularity U India Summit: Silicon Valley-based educational institution and business accelerator, Singularity University, held its first summit in India in on February 26th-27th, 2016 at the Grand Hyatt, Mumbai, in association with INK. The focus of the summit was on helping local leaders understand how to utilize exponential technologies and  featured sessions on networking and computing, robotics, entrepreneurship and exponential health and even a session revolving around Global Grand Challenges. Summit speakers included some Singularity faculty like Peter Diamandis (Co-founder and Executive Chair); Rob Nail (Associate founder and CEO); Emeline Paat-Dahlstrom (Chief Impact Officer); Big Data); Neil Jacobstein (Artificial Intelligence and Robotics co-chair), and others included Lakshmi Pratury (Founder and CEO, INK and Director of the SingularityU India Summit in association with INK); Stefan Sagmeister (Co-founder and designer, Sagmeister & Walsh); Brock Pierce (Managing Partner, Blockchain Capital).
INK Asia 2016:
The 2nd INK Asia conference was held on May 19th-20th, 2016 at Hotel Shangri-La in Singapore with the theme "Disrupt". The conference hosted eminent speakers such as Nobel-prize winning biologist Sydney Brenner, surgeon Susan Lim, filmmaker Rick Smolan, Co-founder and CEO of Graphic India Sharad Devarajan, SVP and Head of DBS Foundation Patsian Low among others.
INK 2016:

The annual INK Conference was held on September 16-18 at the Grand Hyatt in Goa with the theme "Kaleidoscope".
Over 60 remarkable  speakers shared their stories and perspectives in crisp talks, spread across a number of themed sessions while curated interactions, experience zones, musical performances and themed dinners made the conference an unforgettable experience.
INK Live, an event catering to students and young professionals, was hosted during the same time period at the Goa Institute of Management with a variety of workshops, exclusive talks, speaker interactions and a livestream of the main conference.
Alongside our 3 major events, we also held a number of smaller salons and programs in the year 2016, all of which had unique themes and outcomes.
Teenovators 2015 Finale at Manipal University
INK Makers Make-a-thon 2.0 at Manipal University
INK Makers Finale at Manipal University
8 regional Teenovators 2016 events – Chandigarh, Hyderabad, Pune, Delhi, Chennai, Kochi, Mumbai and Bangalore
4 INK Youth events – Kolkata, Chennai, Bangalore, Ahmedabad
INK Salons with YPO Chennai, Reddy Labs, Accenture, Assocham India, Vara United, Infosys, Edelweiss, Kochi-Muziris Biennale (taking place on Saturday, 17/12!)
We look forward to an exciting 2017 filled with more such creative and inspiring conversations with our INK community!