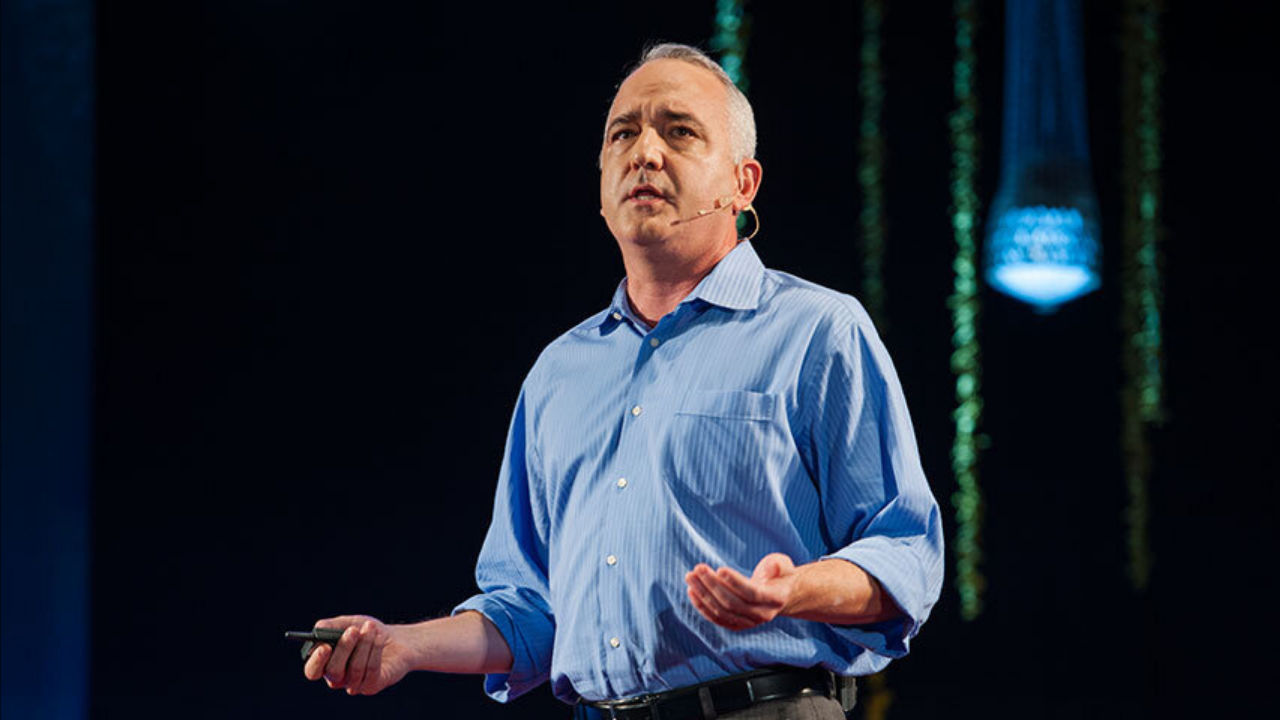 Session 6:Collect, Connect.
This session was all about how we collect ideas and people and connect them to each other and to ourselves.
The session began with Lakshmi talking about Collecting & Connecting people together so that they can derive value out of their friendships. The session was co-hosted by  Asha Jadeja, an Angel Investor from Silicon Valley. An engineer by education and an educator by passion, she hopes to revolutionize Indian Education with the help of Online Learning methods by creating a conducive learning environment.
The first speaker for the session was Roger Fisk, the PR Guru & Social Media Strategist of the 2008 and 2012 Obama campaigns. The foundation of his election-winning strategy was honest politics and taking 'people connecting' seriously. His approach included converting individual voters to organizers and influencers, adapting to newer technologies and ideas like Facebook, and buying ad space in video games to reach out to young voters. He worked tirelessly to shift social media towards targeting potential voters, and left no communication stone unturned. Roger urged the audience to disregard labels such as "improbable", "unlikely", and "long shot", because Barak Obama was supposedly all of these things at the beginning of his campaign. Roger's utilization of person-to-person conversations truly revolutionized the way in which campaigns are run and, in his case, won.
Despite his disclaimer that was here to deliver bad news, Neville Mars, the transformative architect and urban planner, spoke of innovation and progress. His brilliant talk presented a view of cities as dynamic, unplanned, and always in motion, much like light. He discussed his experiences working with the megacities of China, and the unique challenges presented within those spaces. Neville was hired to create "eco-cities" in China, and rather than approach the project with a defeatist attitude, he used it as an opportunity to revolutionize how urban planning can save cities. Instead than build new cities, Neville zoomed out to view China as a whole, and was able to map population concentration as well as energy use. With this new understanding of the scale and organization of megacities in China, Neville emphasized the need to upgrade existing cities instead of developing new ones. He applied this new way of understanding urban planning to Mumbai, and noted that slum settlements may hold the key to future urban planning.
After Neville's talk, INK Inner Circle Members Gautam Godhwani and Anusha Ravi Mahesh spoke about the 'Launched at INK' session, wherein we showcase the INK Fellows who have taken their ideas to the next level. INK Fellow Anupam Mukerji launched a new Formula One page on his venture scoryboard.om. INK Fellow Shankar Tucker  turned to Kickstarter to raise funds for his new album. Fellows Shilo Shiv Suleman and Saba Gole spoke about their 'Art at INK' project, and how they collaborated to come up with the ideas for the stunning stage at INK2013. Then we had Kshitij Marwah talking about how he brought auto focus innovation technology to smart phone cameras at the MIT Media Lab. Vicky Roy spoke about his breathtaking new book, Home Street Home, which captures 8 years of his photographic journey among street children in Delhi. Lastly, Nikhil Velpanur and Arvind Nadig launched India's first, most beautiful,and powerful 3D printer 'Brahma 3'.
Next up was the imaginative filmmaker, Mark Magidson. He showed the audience several jaw-dropping clips from his film, Samsara, and discussed how his films transcend language, religion, and nationality. Mark explained that his life had taken some unexpected turns on his journey to where he is today, and spoke of seeking out a creative outlet. This desire to express himself artistically led Mark to film incredible images from around the world on 70mm film. His most recent project, Samsara, took Mark to 25 countries over 4 years. He explained that while he his filming, it is hard to imagine how the film is going to turn out. Only in the editing process is he able to make the incredible connections that can be seen in his groundbreaking work. Mark Magidson truly collects and connects through his films.
Closing out the session was Aisha Choudhary, who moved every single person in the audience like no other speaker had. She is 17, a brilliant artist, and a fierce fighter. She also suffers from Pulmonary Fibrosis, a disease that has reduced her lung capacity to 20%. In a very candid 10 minute talk, she spoke about how every breath for her is a struggle, and how she has chosen to be happy and positive in spite of her illness. She showed immense maturity for a 17-year-old as she talked about life and death. Taking death as the ultimate truth of life, she talked about how happiness is a conscious choice that she has stuck with throughout turmoil because that's what matters to her the most. She has created happy memories at every point of her struggle with her family's love and support. She talked about how doing things she loves, like painting, being with her dogs, and spending time with family makes her happy. What keeps her going is the realization that life is not always song and dance, but things could always be worse. She also showed the audience two incredible paintings of her dogs. Aisha finished her talk by stating that happiness is a choice, and it is also acceptance. There were few dry eyes in the audience as the session came to a close.
View more pictures from INK2013 Here