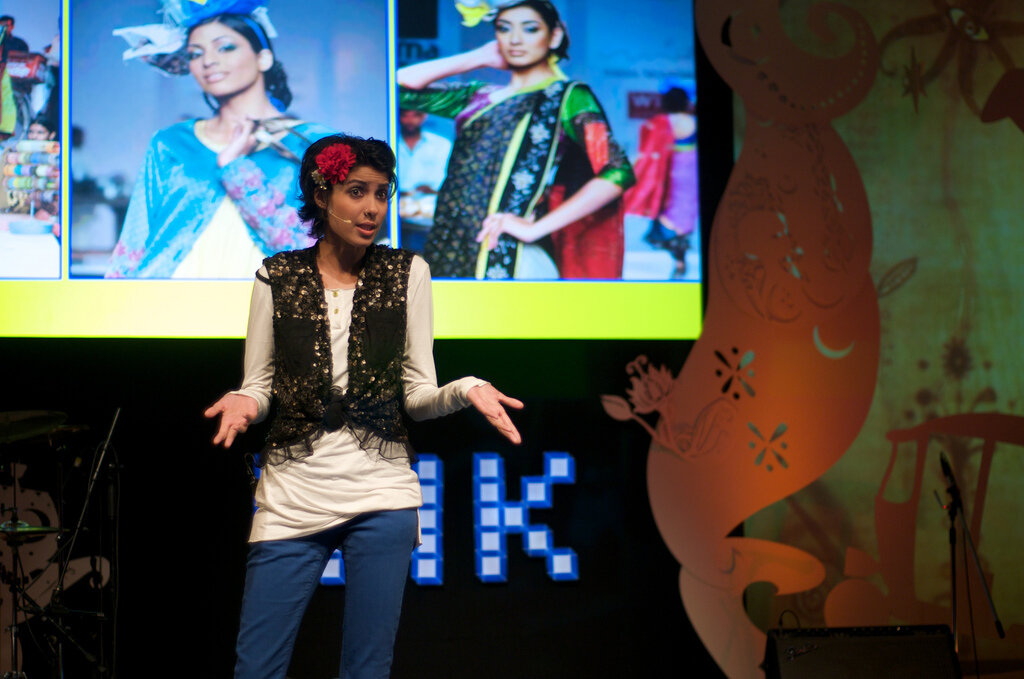 There's a tradition in Bengal, the eastern state of India, where they say "see you again" instead of goodbye. As the second INK Conference, in association with TED, drew to a close, preparations for the third conference were already set in place. INK2012 will be held in Bangalore from December 6 to 9.
The day started with the session 'Coming home' where INK Fellow Nida Mahmood talked about being inspired by the mundane and turning anti-fashion fashionable. Innovator and entrepreneur Arunachalam Muruganantham, handled the issue of women's hygiene sensitively with humour and understanding.
Singer Joi Barua, who was an INK Fellow in 2010, said he had had a fulfilling journey in the past one year since he launched his music album at INK2010. "The time between then and now was magic." He went on to sing some of his favourite songs and dedicated one to the INK team.
In the next session 'Looking forward', techno artiste Alexander Tsiaras took the audience on a journey through the body simplifying complex medical conditions through a new software that will allow people to make sense of their lab report.
Robert Gupta gave a stunning violin performance and touched the hearts of the audience with his talk about playing music for the mentally ill. Shilo Shiv Suleman, INK Fellow from last year, continued her journey with INK, and launched her iPad app interactive book, 'Khoya' at the conference. Anupam Misra took the stage again and won the hearts of the young people in the audience with his simple yet refresing take on relevance on Mahatma Gandhi today. "The keys are always around us, but we only see the locks around us," he said.
Professor and author of 'The Art of Choosing', Sheena Iyengar's talk was a fitting concluding talk at INK2011, where dwelt on how the choices we make impact our life.
The day ended with a short video about INK captured beautifully in shadow art by artiste Amar Kumar Sen and his troupe.
To register for INK2012 click here.
 INK Correspondent