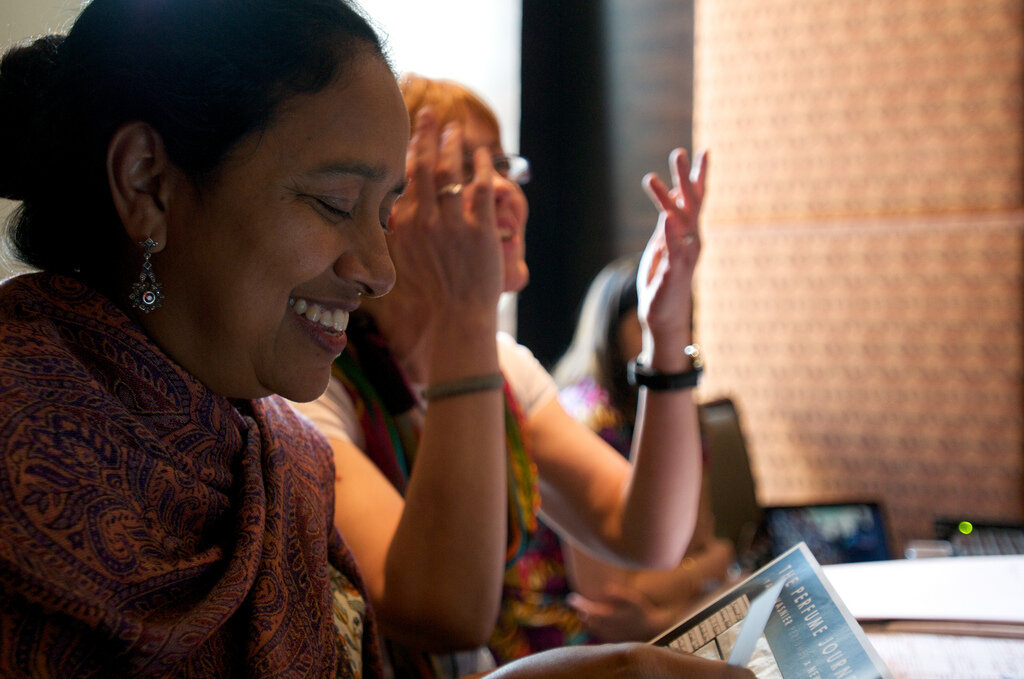 Lakshmi Pratury, INK Curator & Host, takes a short break to share her feelings on the eve of the second INK conference, in association with TED.
 Q: What are your thoughts now that we are just a day away from INK2011?
A: You know I had my son Arnav around the end of November. It is now seven years since that day. But for the past three years when we launched TEDIndia in 2009, the first INK Conference in 2010, and now its second edition, I am experiencing the same feelings equivalent to those during child birth.
There is anticipation, some amount of fear and at the same time lots of excitement. As we near the D-day, I am filled with all these emotions. I am constantly asking myself, how do we take these ideas and make them real? Can we make an impact in such a short time? Will we touch people?
Through the year, we are busy putting things in place and cannot wait for the conference day to come, and before we realize it the day is upon us.
 Q: How has INK2011 evolved from INK2010?
 A: It is very important to put ideas into practice. Last year, we had showcased some amazing ideas. But that was not enough. We need to breathe life into these ideas, harness them if we are to see any real impact.
This year, you will see how we are actually expanding our mission: from idea to reality.
 Q: There has been a lot of feedback about the impressive line-up of speakers this year too. Would you like to share how you choose your speakers?
 A: There are many ways we go around curating our speakers. The best way to choose our speakers is from our wide network. When a speaker is recommended, we meet them, talk to them and make sure this is our right person. Essentially, I look for three things: they should be thinkers in a unique sort of way, they should be passionate about what they do, and lastly have a certain sense of humility about them, like people you would want to have dinner with.
 Q: What do you have to say about this year's Fellows? What is it that impressed you about each of them?
 A: The INK Fellows program is a way to bring young talent into our community. What I admire about our Fellows is how they are leveraging their talent to add value to the work that they are doing.
You may also want to read this.
 INK Correspondent