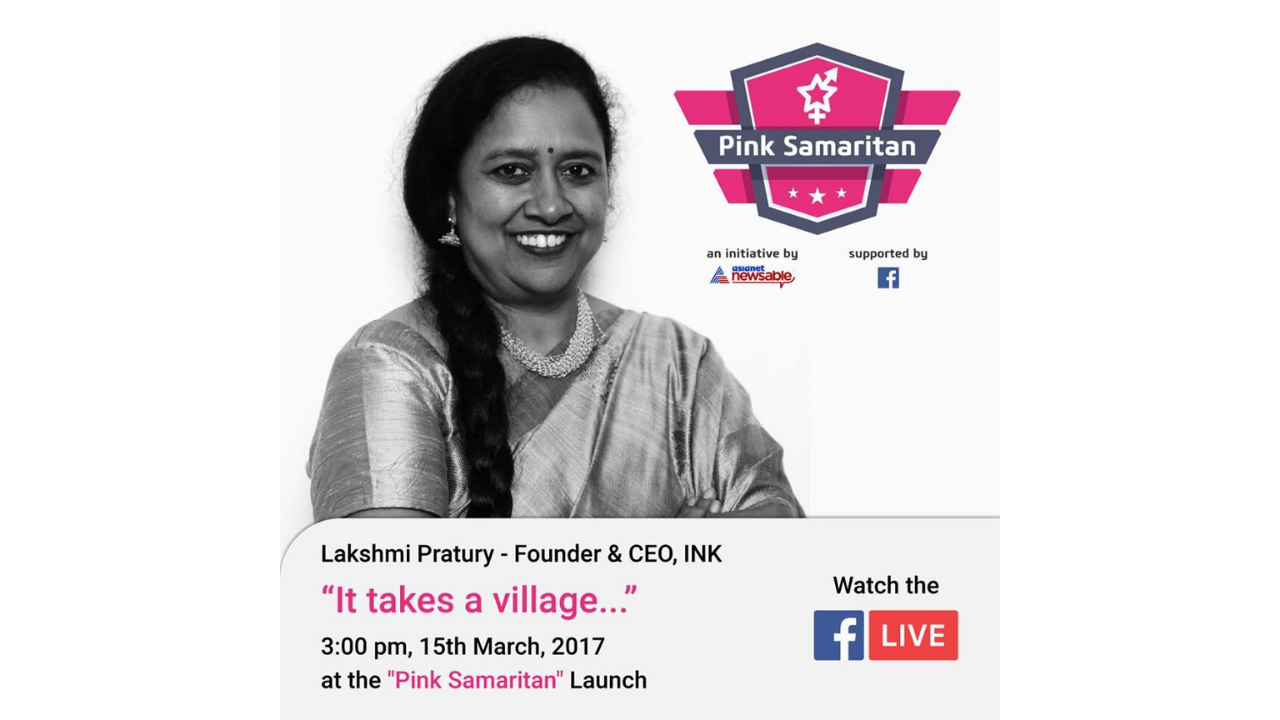 A week on from International Women's Day, and we're still fighting the good fight!
On 15th March, the people of "Pink Samaritan" hosted their launch in Bangalore. Pink Samaritan is a digital ecosystem of men and women volunteers who will be available via a GPS system to a woman in danger. The idea they follow is a response to the need for a back to basics – of the days when the community bonded to protect its citizens. In the era of digital liberation, the best of communities are forged on social platforms after all (in keeping with this, they even did a Facebook live of the entire event)!
Our Founder and CEO, Lakshmi Pratury delivered the keynote, talking to the theme "It takes a village…" – the idea that to effect a mass movement, it also takes the mass support of people coming forward.  She took the audience through her various experiences; from childhood to her job with Intel, onto how she brought TED to India and her inspiration behind starting INK – several instances where she did move a village (in this case, a community of loyal people) to achieve a greater goal!
She ended with a poignant reminder, "None of us have ever done it alone, none of us will ever do it alone and the only way to move forward is…it takes a village".
Watch her talk here. Don't miss the ensuing panel discussion on women's rights and the efforts being made to empower them. You might get a few ideas to join, go out there and support the movement yourself!