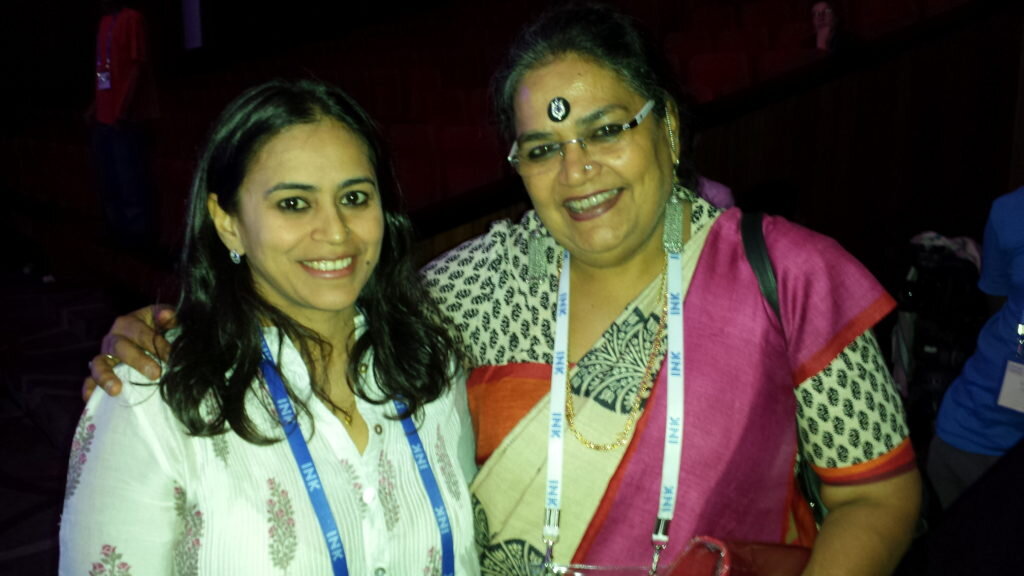 We have a very special guest and Inner Circle Member Sunita Devadas in talking candidly about her time in the Orient. Having lived two decades in Japan preceding a recent shift to Hong Kong, Sunita has been a teacher by profession for most of her life. She's also a faithful INK Conference attendee! Today, she tells us about her favorite part of INK, what she values in her students and her experience adapting to the unique eastern cultures!
1. As an Inner Circle Member, you've made it a point to attend a number of INK Conferences over the years. Tell us how your collective experience has been.
I love INK for bringing together these diverse, accomplished, one of a kind people, with amazing passions and pursuits, under one roof for three days. The speakers have made us sit up in wonder, chuckle in delight or laugh out loud, shed a tear, often a steady stream that refuses to dry up long after the talk ends. In short, a beautiful reminder that we are all connected in ways that might not be apparent at first notice. The format of the conferences allows us to connect with people in the most meaningful of ways. The friends we made, I could mention everyone by their name, but that would exceed my word limit! It feels like a close knit community. And that is a big reason Devadas and I are here every year. Lakshmi is this beautiful magnet that attracts all these lovely people.
2. Which INK Conference has been your favorite so far, and why?
My first INK conference was at Kochi, my hometown. So I guess this would be a special INK for those obvious reasons. Another huge reason would be that, it is at this conference that I had the pleasure of meeting the legendary singer Usha Uthup. I was in awe of this lady but I couldn't stop grinning when I came face to face with her. And when she sang Skyfall from the James Bond movie, it was electric. I had goosebumps all over…wow what a performance that was! I still catch it on INK talks when I need to hear that voice. Growing up I loved Usha ji's feet tapping numbers!! Her golden voice was one of a kind and I have sang along to almost all of her songs. And when she performed, nothing could keep us away from the dance floor. Childhood dreams do come true.
3. You've spent the majority of your life outside India – from being an English teacher in Japan to now living in Hong Kong. What are your most valuable learnings from being a teacher and mentor to students of different countries and backgrounds? 
My most valuable learning is that students are precious and that each one of them have come with their unique gift to the world. And as teachers we should never forget to honor that. Everything we do must allow for them to share that gift with us. I would always look in their eyes to see how they were doing that morning. And that would guide me for the rest of the day. It is indeed a privilege to work with young people. I loved the multi-cultural setting of Yokohama International School. It was a small microcosm of our macro cosmic world.
One year, my grade 9 class had six lads from countries like Israel, Saudi Arabia, France, Canada, Taiwan and Japan. Guess what they fought about – their soccer heroes! Messi vs. Ronaldo vs Zidane. We really treasured our diversity, as there was a genuine interest in knowing the other, and as result, we always put our best foot forward. Once a YIS Dragon, always a YIS Dragon!!
4. After two decades in Japan, tell us a little bit about your life during the time you were there. What aspects of Japanese culture do you feel are most unique and which are some you can relate to?
My first trip abroad was to Japan. So you can imagine how special that was for me. Growing up I was heavily into western music and since I studied English literature, I was influenced by western writers, poets and philosophers. Basically I looked to the West and to my surprise, the Universe sends me to the EAST! Nonetheless, I was excited to experience another culture. My first brush with Japan brought in mixed reactions. I was shocked that hardly anybody spoke English. And most Japanese restaurants didn't provide a spoon or a fork. I thought these things were a bit unfair! But that made me buy chopsticks and practice eating with them. Some meals at home took longer than usual. Try eating sambaar rice with chopsticks! I watched all the cooking shows to closely observe how people ate with chopsticks. When I look back, I smile at my younger self.
I loved the modern city that Tokyo was in 1990. It was a beautiful blend of modernity and tradition. I guess that still is the case. But when you live that long in a place these contrasts lose their edge. There are many unique aspects to this great culture, but the thing that stood out for me most was – this great sense of community they had in their society and a very egalitarian approach in providing access to basically almost anything. The rich-poor divide was almost non-existent. It is such a safe country. What a relief to not worry about personal safety. Psychologically, a big shift in perspective. And oh so many instances of our wallets returning home with all its contents intact. Unbelievable! Grace under pressure is another quality that I aspire to have and this is tested time and again when natural disasters come calling like it does.
5. What are you up to currently in Hong Kong? Anything new on the horizon you can share with us?
Hong Kong was a big surprise for me. After Japan, I didn't think I will take to another place like I did with Hong Kong. It is a great, vibrant city that I felt at ease from the word go. Literally half way between India and Japan, this city is exactly that for me- half way between my two homes. A bit of India and a bit of Japan every now and then, and a whole new dimension of life, that just waited for me to take notice. Health and wellness is not what I had anticipated in this city, but that is what I discovered here. So many healing modalities came into my life without knocking- and I loved it – this new world. Probiotic world of Kefir, Kombucha, cultured vegetables, Tibetan singing bowls, biotherapy, essential oils- the list is endless, and everyday unfolds a new way of being. And I am embracing it all. On certain days our small flat looks like a chemistry lab! Oh another thing, I think Hong Kong has the best night time skyline.
Thank you Sunita, for giving us your valuable time. We hope we see you at this year's INK Conference!