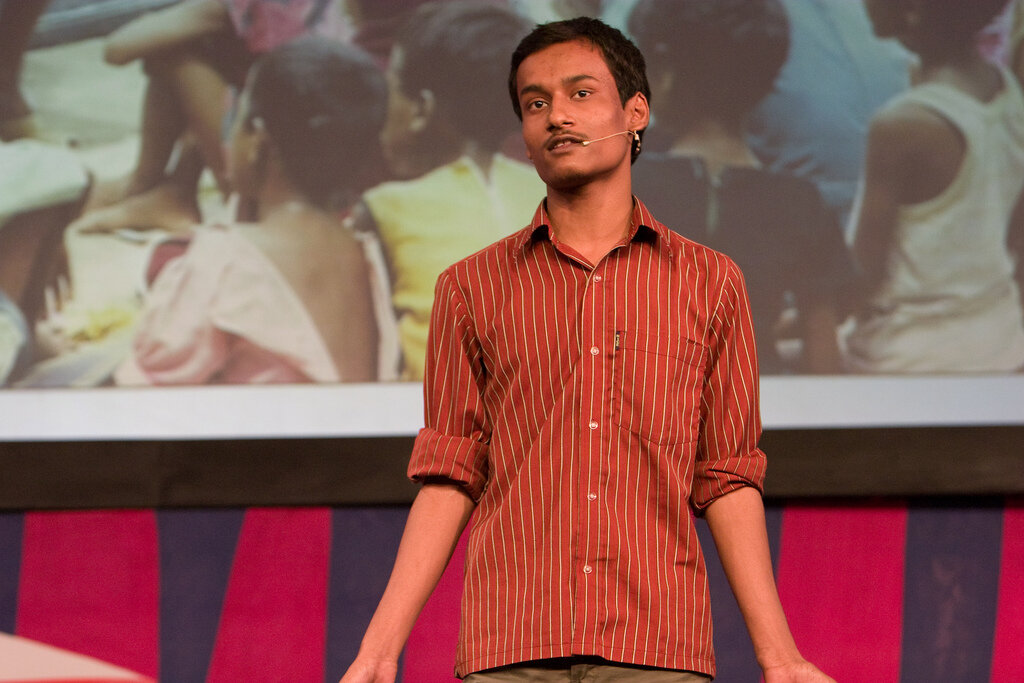 Babar Ali, better known to the world as the youngest headmaster, is a bit restless these days. The school that he runs in his backyard, Anand Siksha Niketan, will close for Puja vacations starting tomorrow. The Durga Puja holidays are a much sought after break in West Bengal, the state that Babar Ali belongs to. The 10 days of the holiday are filled with prayers, feats and celebrations. The air is crisp and light as if freed from the collective weight of worries of daily life. To rephrase Robert Browning, it's almost as if God's in his heaven and all's well with the world!
Babar though is a reluctant merrymaker. He is not looking forward to an empty school even if it is only for a week. But he consoles himself that he has more than enough administrative work that needs his attention. He brushes aside the suggestion that he could catch up on his reading. "I won't be able to concentrate so what's the point," he says.
It has been more than five years since Babar Ali began Anand Siksha Niketan, an evening school for the children of his village Bhapta in Murshidabad district of West Bengal, India. The school now has 100 plus students, including young boys and girls who trudge long distance along muddy paths criss-crossing paddy fields from the surrounding villages to Babar's school.
Anand Siksha Niketan does not have a permanent building as yet. For the moment the makeshift sheds — that double up as classrooms — stand testimony to Babar's enduring spirit amid squalor and ignorance.
On September 27, INK host and curator Lakshmi Pratury visited Babar's school to see how INK could help Babar in his mission to light up the lives of children in his impoverished village. A back-breaking journey from Kolkata, which stretched to eight hours, brought Lakshmi and an INK well-wisher to Babar's doors.
They were greeted by a group of senior students from the school, Babar Ali and an assortment of teacher volunteers and staff. "There were more girls in the class and all of them were bright and smart," observes Lakshmi. "We trooped into a tiny room that served as Babar's office. The affair turned out to be a heart-warming reception ceremony where each of us talked about lending support to Babar and his school," says Lakshmi.
This year, his girl students have made Babar really proud scoring first division in the class X board exams. Babar too scored a distinction in his first year of college where he is studying English Literature. If everything goes well, the headmaster's dream of a proper building equipped with labs, play grounds and auditorium should become a reality soon.
(To view Babar Ali's INK Talk, click here)
INK Correspondent