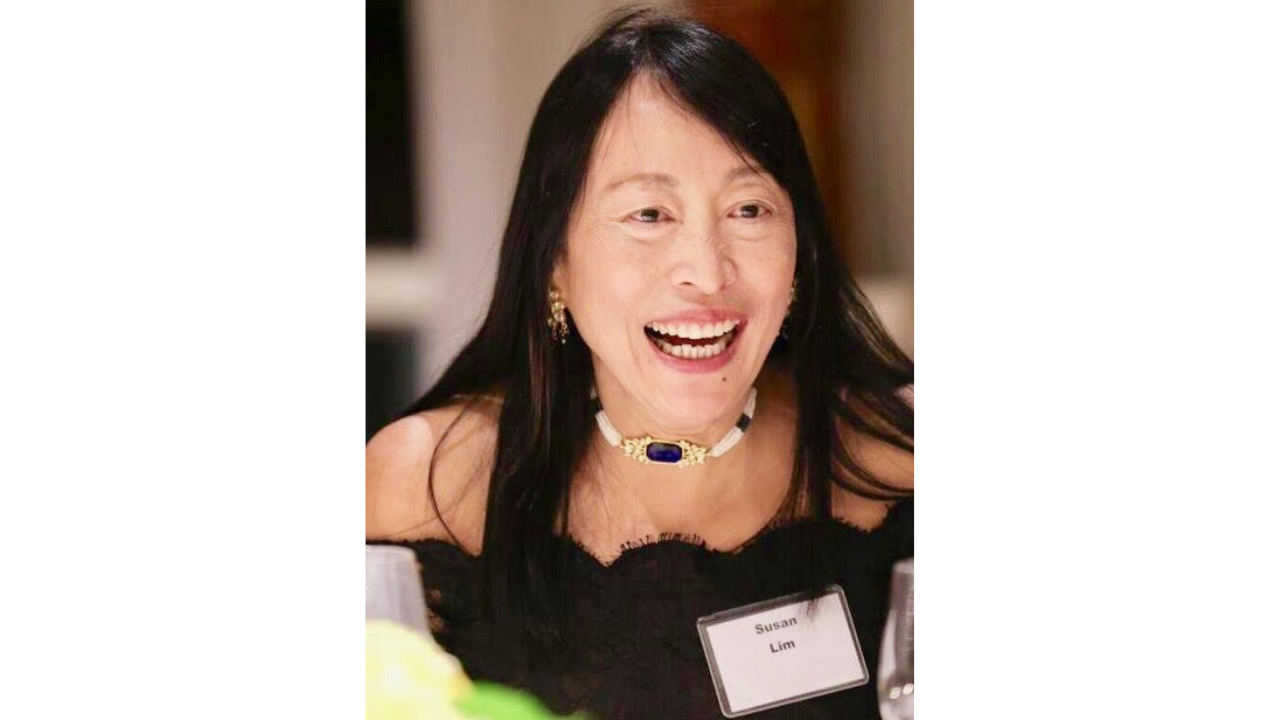 Dr. Susan Lim is many things – surgeon, musician, lyricist and speaker. A part of INK since 2010 and passionate about introducing new concepts of life, today she tells us first hand about her experiences with people she has met at INK Conferences over the years and how she is working with them today to produce something beautiful.
2017 has been a whirlwind of a year for me, in terms of developing new concepts about life – synthetic life. In my career, scalpel in hand, I have played my role in repairing, reconstructing and replacing life and life parts.
While the scientist in me taught me to always question,
"Could we do things better?" I took a deep dive into robotics and stem cell research. Looking to augment human life; Prosthetic limbs, bionic eyes, 3D printed body parts. Cyborgs – Humans with prosthetic and synthetic parts.
Next up, synthetic life? It's not far fetched. Synthetic materials, synthetic drugs and synthetic skin abound in our world! This year, life forms have even been synthesised in the lab.
Which led me to imagine…..What better platform to imagine and expound new concepts than INK? How would I know ? Because I have been there, done that.
Possibly the best speaking experience in my life was at INK Lavasa in 2010. There I told my story, about building life from building blocks -our stem cells. And I did so alongside amazing speakers like James Cameron, who had just launched Avatar at the time.
Empowered by the richness, creativity, imagination and humility of the INK community, I continued to develop my virtual world of inanimate life. Why not enable inanimate forms with synthetic life?
I imagined and wrote 20 chapters, then figured I could better tell this story as a song. I wrote the lyrics, then met an Assamese musician Joi Barua at INK Asia in 2016, Singapore. I spoke, he sang, we were on the same platform and performed the same day.
INK is where things happen. Inspiring minds, open to new concepts around. You just have to explore! Over lunch at the Shangri La hotel, I asked Joi if he would create music for my song. I told him the concept. Inanimate life. He didn't blink, though I couldn't be sure through his tinted glasses.
I pushed on to explain the possibility of communicating with inanimate forms. After all, telepathic communication had been developed between humans and robots, through brainwaves. Then there was soft robotics, and neurons embedded in cotton…
By dessert, Joi saw the light, and our song was born. The incredible happened this summer when we recorded my song, a celebration of inanimate life, at Abbey Road Studios, Studio 2 no less, home to the Beatles Abbey Road Album.
2017 has been a year of conference and speaking engagements for me. The ISSCR Nucleus Forum in Berkeley, the JPM Healthcare and Singularity Global Summit in San Francisco, the Global Health conference in NYC, the American College of Surgeons in San Diego, The International Society for Stem Cell Research in Boston, the Medical Conference at Churchill College, University of Cambridge…
But I simply cannot wait to be back on the INK platform, to tell my story, and for Joi to sing our song this November in Hyderabad. And to be among the bold, curious and imaginative thinkers again!
See you there!
INK2017 is scheduled to take place from 17-19th November 2017 at the HICC in Hyderabad. The theme of the conference is "Slingshot". Join us for 3 days of illuminating dialogue which will overturn conventional thinking about strength and advantage, and project us towards a more confident future!
You can get your tickets here. Keep watch on our website to learn more about the conference schedule and speakers.
About Susan Lim:

Susan's historic performance of the first successful cadaveric liver transplant for Singapore in 1990 propelled her into the media spotlight at the age of 35. She broke through the gender glass ceiling in transplantation surgery and became the first in Asia, and the second woman in the world to have performed a successful liver transplant at that time.
Following an early education in Singapore, she was awarded the Colombo Plan scholarship to study medicine at Monash University, Australia (1974-1979), and the Gulbenkian Scholarship, Churchill College to undertake a PhD in transplantation immunology at the University of Cambridge UK (1985-1988). She was awarded the GB Ong Gold medal (shared) for topping the surgical exams at the Royal College of Surgeons (Edinburgh) in 1984. Her entrepreneurial work in surgery earned her the Business Times of Singapore "Spirit of the Century" Award, conferred upon her by the Singapore public in a national contest to identify a role model for the 21st century.
Her academic recognitions include being the youngest academic to be elected Fellow of Trinity College (2005), University of Melbourne, Australia, the Monash University Distinguished Alumnus Award (2006), and an Honorary Degree of Doctor of Medicine (honoris causa) by The University of Newcastle, Australia (2007).