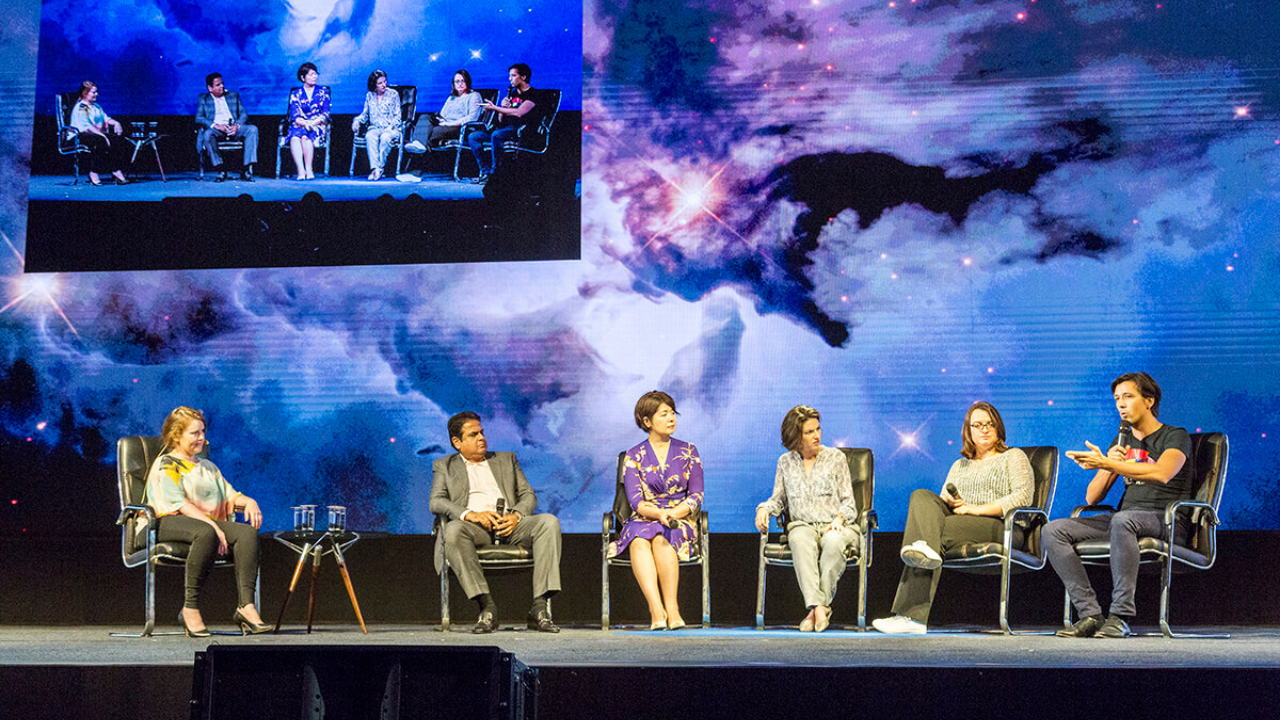 The second session of Road to GES on 27th November was a panel, "Internationalization: Connecting Startup Cities" with global startup ecosystem champions coming together to discuss how to build world-leading companies from India – including right timing, location selection and specifics of different ecosystems.
The panel was moderated by Juliane and the countries represented were India, Netherlands, Japan, Germany and Israel.
The panel started with Raman Kumar, Chairman of CASHe talking about when and where you should internationalize your startup and how your type of business will be the defining factor.
This was followed by Hendrik Halbe, Chairman of Get in the Ring, from Netherlands who discussed his worldwide platform for connecting startups to investors and corporates and the importance of using media to spread your impact in the world. He advised startups to also target cities where people want to live the most and invited them to Netherlands, which had 3 'unfair' advantages – good education, good drinks and a good place for pilot testing a startup.
Next was Miki Uchida, Director of Japanese accelerator 01Booster, who spoke on how is Japan is an emerging ecosystem with a thriving incubation program for startups, leading to incoming migration of talented people. Her accelerator 01 Booster connects big corporates to collaborate with startup companies. Hierarchy is huge in Japan so startup companies have started to come into play as a new field for big corporates. She also introduced the fact that, in a new move, Japan has started to offer entrepreneurship visa to outsiders in 10 of its major cities.
Moving to the fourth largest economy in the world was Maren Lesche, Founding Partner of YourStory Germanywho stressed on the fact that when cultures are different, the need to understand becomes more, stating the Indian market as a prime example. Germany has moved from a copycat ecosystem to a deep tech ecosystem, focused in Berlin. The country is Iot driven, gradually opening up to provide data to startups and recent programs like Ginzep, a Germany-India exchange program, provides a lot of opportunity for Indian startups there.
The final panelist who spoke was Alina Shkolnikov, Global iCoach program manager at Hewlett Packard Enterprise, Tel Aviv. She talked on how due to Israel's political climate and environment, it is a hotspot for social accelerators and social tech accelerators, accompanied by a huge startup ecosystem. She shared her perspectives for Indo-Israel collaboration in that field, highlighting observations that Israel is a country amazing at hackathons and for growth, they look toward the USA ecosystem. India is a country with infinite potential for ideation, which is lacking in other ecosystems so Israel can look towards India for that and collaborate successfully in the future.
Maren Lesche ended the discussion with a final feedback to Indian startups on pitching their business –
Be brave and present yourself in the best way,
Leave more information out and go to the core message directly
During the process, touch on the emotional points as well
Written by Swathi Parasuraman