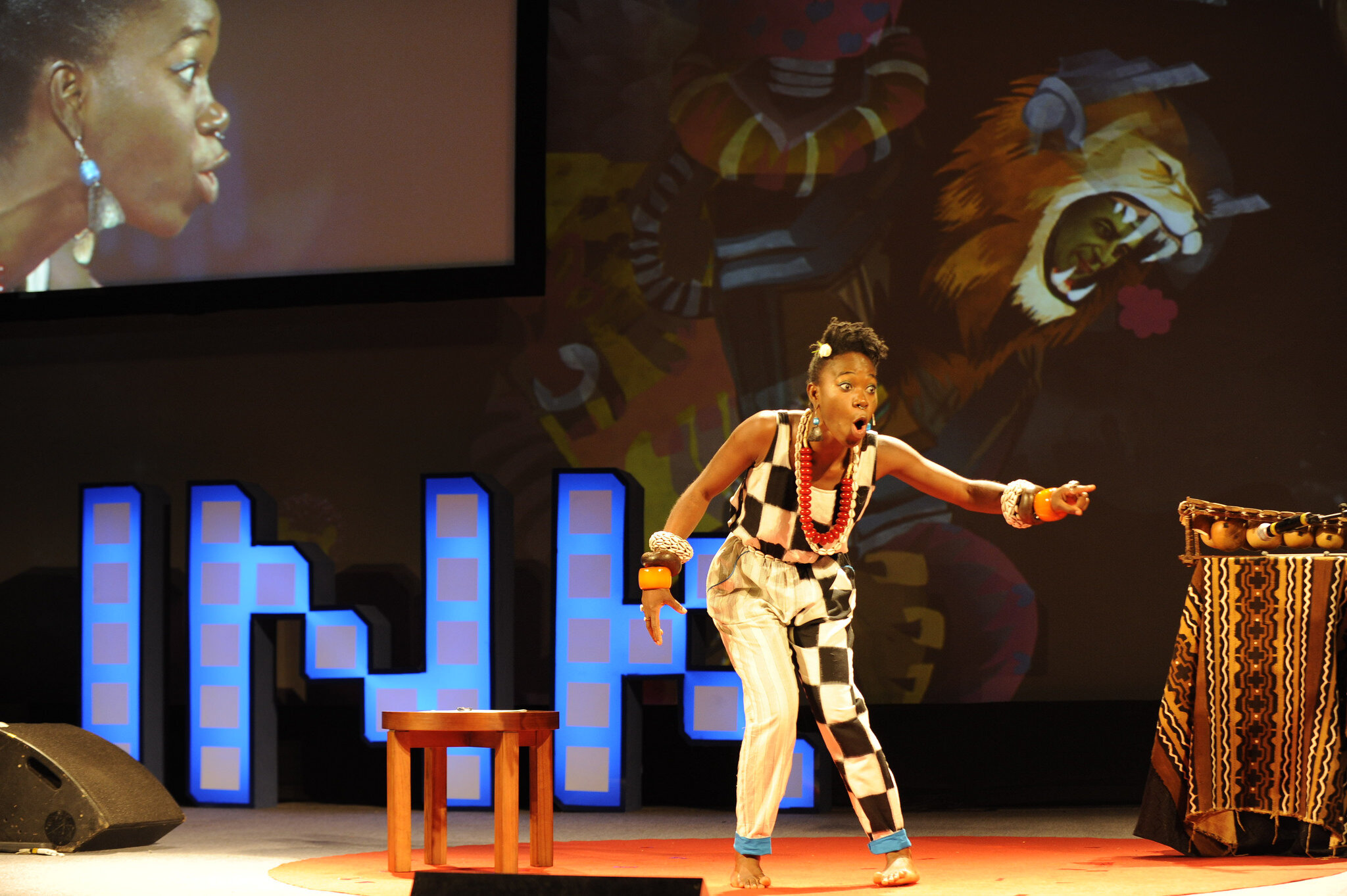 Saturday: 13th October
SESSION 4: The Visual (Featured Artist: Wim Delvoye)
Matt Groening. Creator of The Simpsons. Cartoonist.
Lynda Barry. Cartoonist. | @NearSightedMonkey #INK2012
Noorie Sadarangani. Urban designer.
HK Venkatram. Violinist.
Jeff Marx. Co-creator & writer, Avenue Q. | @jeffmarx #INK2012
SESSION 5: Finishing Touches (Featured Artist: Raghava KK)
d'bi Young Anitafrika. Dubpoet. Monodramatist. Educator.
Tanmoy Ghosh. Wildlife conservationist.
Eames Demetrios. Creator, Kymaerica and Kcymaerxthaere.
Hind Hobeika. Self-tracking engineer.
Joi Barua. Musician.  + Shruti Haasan. Actress. Singer.
Stefan Sagmeister. Designer.
SESSION 6: Shadows & Highlights (Featured Artist: Subodh Gupta)
Derek Sivers. Entrepreneur. Programmer. Student of life.
Shubhendu Sharma. Founder and Director, Afforrestt.
Malavika Sarukkai. Dancer.
Vivek Nair. Inventor.
Priyanka Sharma. Nano-biotechnologist
James Stark. Co-director, Regenerative Design Institute.
Dianna Cohen. Visual artist. Creative Advocacy Director, Plastic Pollution Coalition.
SESSION 7: A-HA Moment (Moderated by Joi Ito) (Featured Artist: Alex Grey)
Usha Arunachalam. Biotechnologist. Hindustani vocalist. + Pt. Shyamrao Kulkarni. Hindustani music guru.
Raag Nand
Joi Ito. Director, MIT Media Lab.
Anu Vaidyanathan. Ultraman athlete. IP professor.
Ramesh Raskar. Associate professor, MIT.
Vinita Bali. Managing Director, Britannia Industries.
Raghava KK. Artist.
Sunitha Krishnan. Anti-trafficking crusader.
Javed Jaffrey. Bollywood actor.
Sourabh Kaushal. Engineer. Space debris enthusiast.
Bollywood Night