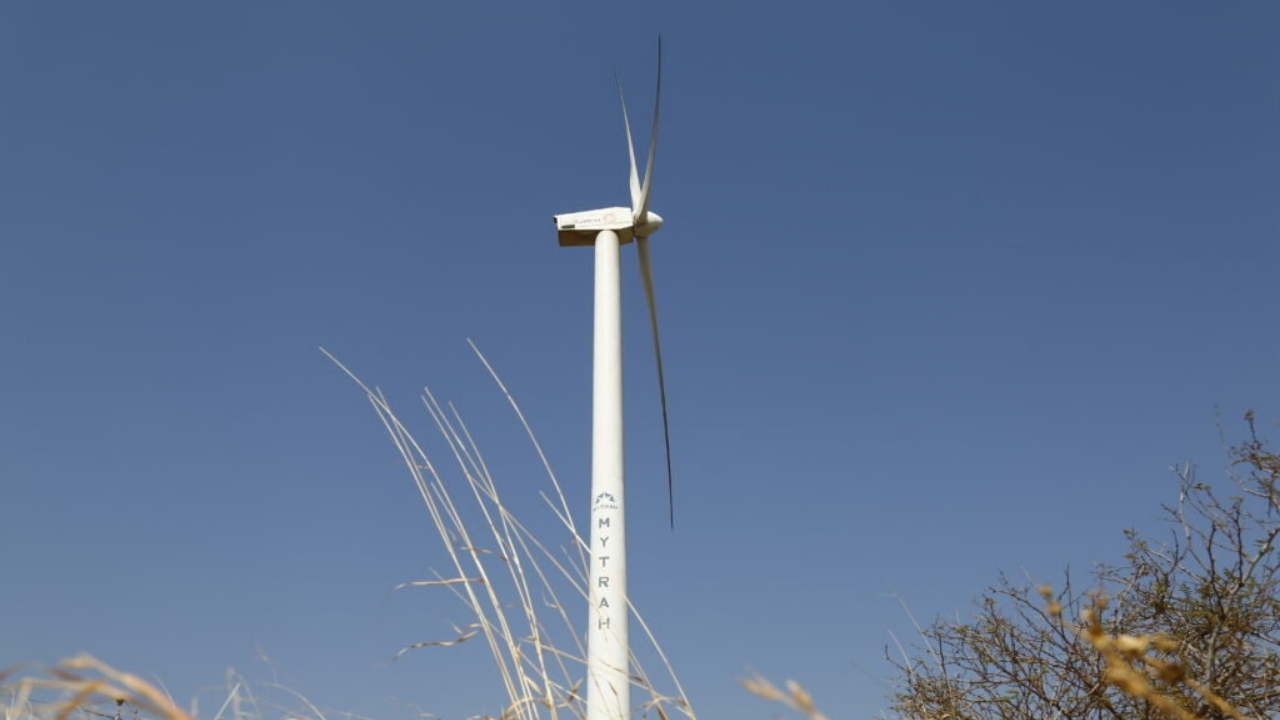 One day left for the Road to GES: Beyond Boundaries and we along with our trusted partners are having pre-show jitters (in a good way, of course!). One of our main partners Mytrah Energy chat with us on Day 0, on what they look forward to from their collaboration with INK and their work with renewable energy in India.
Mytrah will have their Vice-Chairman and Managing Director Vikram Kailas as a speaker for one of the sessions during Road to GES.
Q.1 What are you looking forward to at Road to GES?
Quite a few things, actually! We are looking forward to some sparkling presentations from people who are defining the course of development in areas like education, health and technology.
What's fascinating is that a lot of action resides at the intersection of these domains e.g. using technology to educate billions or using data sciences and AI to meet the world's energy needs more efficiently. From these sessions, we expect to learn a lot about the work at these intersections. As an avid supporter of startups, we anticipate thoughtful discussions on topics related to the startup world be it on the corporate-startup engagement or the mechanics of scaling early stage firms. Another exciting item on the agenda is the update on the latest action in the realm of moonshot ideas from the very 'Trekkies' pursuing them!
Last, but not least of course, we expect the rich offerings to be seasoned perfectly by the roast session and, that INK staple, music!
Q.2 Since Road to GES/GES is a platform for entrepreneurs, how is the startup eco system bolstering your industry?
The energy sector is going through a phase of transformational change. Technology has enabled the development of various tools that are challenging conventional business models. Technology is often assumed to be synonymous with computing, but the developments impacting the sector straddle a wide set of disciplines ranging from material sciences to chemistry and data analytics. Improved materials are making wind turbines lighter and more efficient than ever before. Advancements in chemistry are driving the development of new age energy storage solutions. Solutions based on artificial intelligence and machine learning-based tools are enabling more efficient power generation.
A lot of these developments are being driven by small teams residing in academic institutions, incubators or even within larger firms, working closely together. At Mytrah, for example, ideas are driven to fruition by such small teams that work in 'startup mode' to hack out solutions often in collaboration with external partners. This distributed collaborative approach to solving the toughest challenges probably stems from the fact that given its relatively young age, rapid evolution and close ties with the technology sector, the renewable energy industry has embraced the startup culture quite wholeheartedly.
Q.3 What is the scope of renewable energy in India and how do you see the government and the private sector working together on this?
The Indian renewable power sector is, unarguably, one of the most exciting sectors to be a part of! Not just in India but anywhere in the world. And things are only going to get more exciting in the coming days. Let's look at some of the key reasons for this.
First, the sector stands to benefit from the trifecta of huge unmet demand, rapid capacity growth and a constructive legislative framework. The sector has its share of challenges, but the long-term trend is clearly one of robust, secular growth.
Second, renewable power which always had the benefits of being clean, environment-friendly and sustainable (after all winds won't stop and the sun isn't going away anywhere) is now economically viable too. Thanks to ongoing technological improvements, renewable power is now cheaper than fossil fuel-based power. Obviously, therefore, the argument in favour of renewable power is the strongest it has ever been.
Third, the government recognizes that the power sector is pivotal to India's continuing economic progress and that the growth plans can only be realized with the private sector's active participation.
Hence, as in other parts of the infrastructure domain, the energy sector too has seen the active adoption of the PPP framework thereby allowing for private sector participation across the entire value chain.
Q.4 This is the first time Mytrah and INK are collaborating. How do you see this collaboration growing and how we can help each other?
Mytrah's association with INK dates back to February 2016 when a group of our executives attended the SingularityU India Summit in Mumbai that was organized by INK. The Mytrah team was impressed by INK's commitment to all-round excellence be it in the line up of speakers, the curation of topics or the production value of the event. That marked the genesis of the idea of collaborating with INK.
Our formal partnership with INK started in 2017 with the award of a grant under the Mytrah Grants Program to support specific initiatives of 4 INK Fellows. We have since agreed to deepen this partnership further through a plan to support INK's 3 flagship initiatives – the Fellows programs, the Makers program and the INK Conference. So, the collaboration already has a track record of having grown from strength to strength. While Lakshmi is a 'collector of people' we do a fairly good job as a 'connector of ideas'. Together, we will be able to keep identifying ideas and people worth supporting, and work with them to create deep, meaningful impact in the world at large.
Q.5 What is your long-term vision with this collaboration?
Mytrah looks forward to a symbiotic relationship with INK wherein the two can partner to conceive, develop and execute deeply impactful programs in specific domains. While Mytrah's current business interests are in the renewable energy sector, the firm identifies closely with a few themes including education, entrepreneurship and sports. The firm runs targeted programs in these areas through its CSR initiatives and beyond, often in collaboration with qualified non-profit institutions, with a singular focus on creating broad-based, meaningful impact.
One of the educational initiatives ensures continued schooling of children at high risk of dropping out. Another one, in collaboration with X Billion Labs, provides computer education to college-going girls from under-resourced communities to improve their job readiness and give them a shot at employment as opposed to early marriage and forced domesticity. On the sports front, we have partnered with the Pullela Gopichand Foundation to launch the country's first coach-led, player-centric model focused on developing globally competitive track and-field athletes. On the entrepreneurship front, we engage with early stage companies through a variety of initiatives including supporting hackathons, mentoring startups directly and in collaboration with incubators, and providing financial support to select early stage ventures through the Mytrah Grants Program.