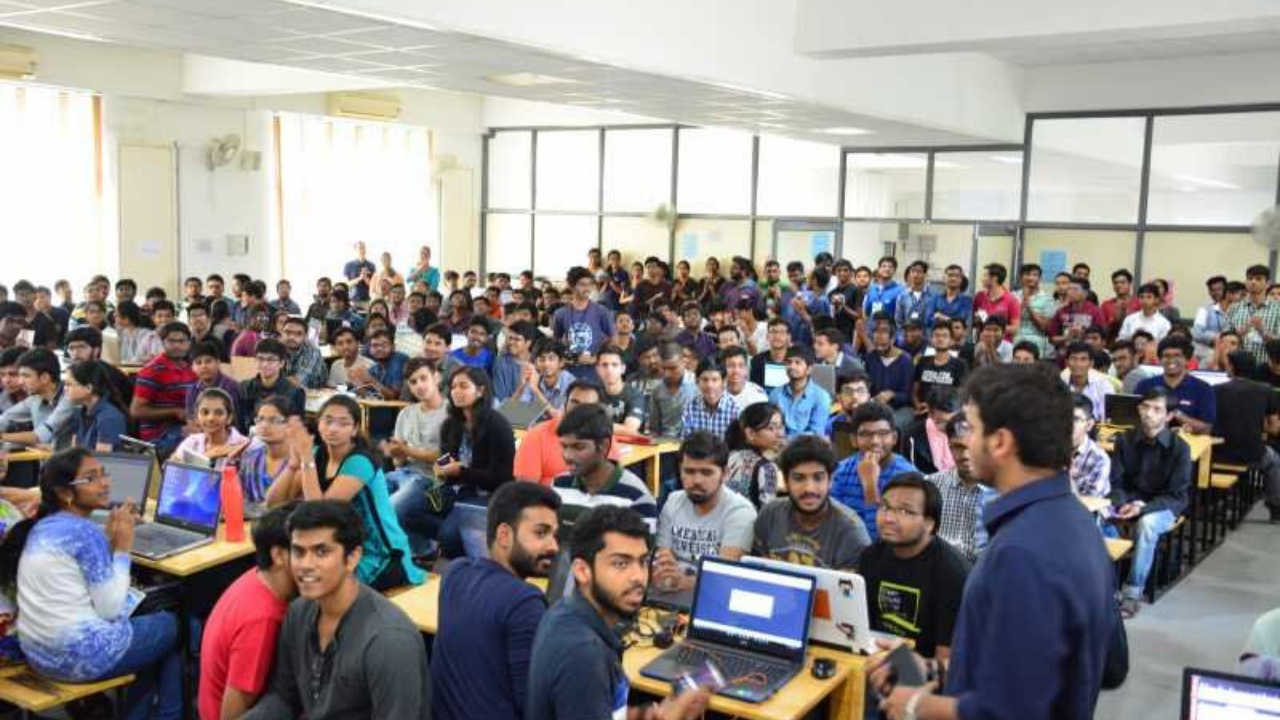 On 28th and 29th of January, INK held its first in a series of 5 Make-a-thons for INK Makers 2017 at NIT Warangal, in association with Innovation Garage. A make-a-thon is a 24-hour marathon centered around building on an idea (based on a given theme) to take it to a prototype phase. The theme at NIT-W this time was "Build to sell" – essentially to build something which is good enough to sell! Sounds simple, we know but it's actually not! Just ask the NIT-W students.
To give you some background, INK Makers is a unique youth program, tailored to introduce the 'maker' culture to undergraduate students and mentor them to turn their ideas and concepts into tangible products. The program features innovations from students of all fields, from tech-enthusiasts and engineers to artists and entrepreneurs and celebrates what makers do, what they make and how they think.
Read more about INK Makers here.
First in a series of five 'Make-a-thons,' which we intend to conduct at other universities across the country, the first one at NIT-W saw a ton of enthusiastic participation!  As many as 300+ students divided into 91 groups worked on finding solutions to real-life problems.  A 24-hour make-a-thon of course means all work and no sleep. So armed with a bunch of mattresses spread across the hall, students sat down with their laptops, ideas and snacks and brainstormed the night away!
Nikhil Velpanur and INK Fellow Ronak Samantray were amongst the mentors present during the event. They helped out the teams answering questions or providing feedback.
At the end of the event, each team presented their prototype before a panel of judges. Eight winning teams were chosen who will proceed to develop their prototypes further and compete for a grand prize at the Makers Finale, scheduled to be held in the next few months.
The eight winning teams and their innovations were:
Team "PJ Bro"

Prototype: A device, fitted to a cycle, which can display basic info during cycle rides such as calories lost,average speed and so on, to help set daily goals.
Team "Sesto LMNto"
Prototype: A robotic claw, which worn as a glove, will imitate the movement of your palm.
Team "Cosmos"
Prototype:  A shop automation robot which searches for the ordered items in a shop and brings them to the customer.
Team "Tech Knights"
Prototype: A game application to improve cognitive thinking in children.
Team "Dining Philosophers"
Prototype: A bot to be used in hospitals, which assigns alternative medicines if the prescribed one is not available.
Team "The Publishers"
Prototype: An automated device to help people write a book without having to type out anything, using accumulated social media data from channels like Facebook and Twitter.
Team "WeDidntKnowWhatNameToKeepSoWeKeptThis"
Prototype: A conversational bot designed to provide relevant information to doctors to assist with recommendations and treatment options.
Team "Collision Squad"
Prototype: A smart walking stick for the blind, fitted with a ultrasonic sensors to detect collisions in the direction of motion of the user.
Other notable mentions were:
1. Team "Amaterasu":
Prototype: A device to charge a mobile phone wirelessly, without wasting power.
2. Team "Autobots":
 
Prototype: A smart cap to recognise surrounding objects and familiar faces for bind people.
3. Team "The Dream team"
Prototype: A wi-fi enabled trash can
4. Team "The Tesla Squad"
Prototype: Smart tutor for basic education of children
5. Team "Seeds"
Prototype: An idea for a smart bag which alerts its user, either a school or college student, to carry books according to their every day time table.
6. Team "Thunderbolt"
Prototype: A quad-copter drone capable of identifying and eliminating threats in the battle field, using a prototype gun with laser sight.
We wish all the winning teams good luck for the grand INK Makers Finale coming up in April! Follow our website and social media to stay on top of the action.