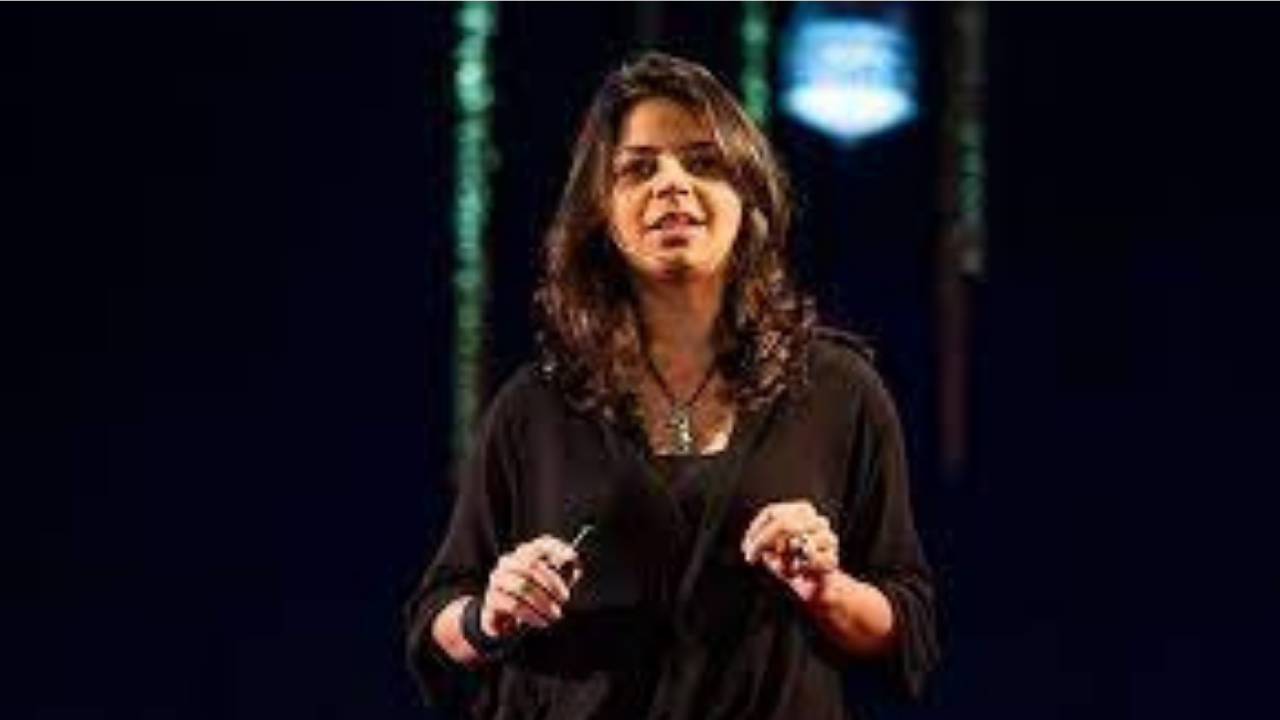 At some point in our lives, we've all heard about how it's all about the journey, not the destination. While the source of this widely popularized saying is unknown, Anu Aga, Shirin Juwaley and Anu Vaidyanathan and their stories embody the sentiment perfectly.
1. Anu Aga: Investing in the living
"My life has been an unacceptable, unusual journey and I keep discovering new things about myself."
In this soul-searing talk that covers a span of personal tragedies, bittersweet nostalgia, and  courageous will, Anu Aga shows us how to make lemonade from the most bitter of lemons. She discusses how the death of both her husband and son has taught her valuable lessons that have made her who she is. More importantly, she explains how she has used these experiences to push new frontiers and ultimately reach a decision to define herself by her standards and not that of society's. She demonstrates that while change, like death, is inevitable, it is how we pick ourselves up after falling that really defines us.
2. Shirin Juwaley: What happens after your husband throws acid on your face?
"Somebody somewhere said a symmetrical face is beautiful. What happens to people like us then?"
Shirin Juwaley asks us to critically, yet also empathetically, consider our notions of beauty, difference and even normalcy in this talk. She recounts her personal experience of dealing with a retaliation from her husband who had left her with physical, social and emotional scars that are still healing. In a society that favours the fair over the dark, Juwaley investigates this deeper by exposing the everyday attitudes towards visual disfigurement through her own journey that is fraught with shame, isolation, and finally, acceptance of herself. This defining journey helped eshtablish foundation 'Palash' which aims to educate, raise awareness and challenge stereotypes regarding visual disfigurement in India. Like Aga, Juwaley too demonstrates that it is in these crucial moments in our lives that we need to rise to greater heights.
3. Anu Vaidyanathan: India's first triathlete
"I decided that my happiness was my own responsibility and that I had to be brave enough to leave behind a life of seven years and move on to something uncomfortable."
Anu Vaidyanathan demonstrates how passion, persistence and patience are the most powerful p's when it comes to not only mastering your goals, but also, yourself. In her humorous yet moving manner, Vaidyanathan explains her perspective on success in terms of happiness. While initially, running was just a form of cardio exercise to lose weight in the hope of attracting a crush, it gradually morphed into something a whole lot more. Like Aga and Juwaley, Vaidyanathan's story is a journey of facing firsts, embracing experiences and barreling through life with a force that can only be described as incredible.
More Incredible Journeys:
• Krushnaa Patil on her vertical journey
• Sheena Iyengar on the paradox of choice
• Ruchi Sanghvi on following her intuition
• Sunitha Krishnan on her battle against sex slavery
• Susan Lim on challenges of a pioneer 
Youtube Playlist: "INKtalks: Women" Watch here 
Posted by: Krutika Pathi, INK Intern