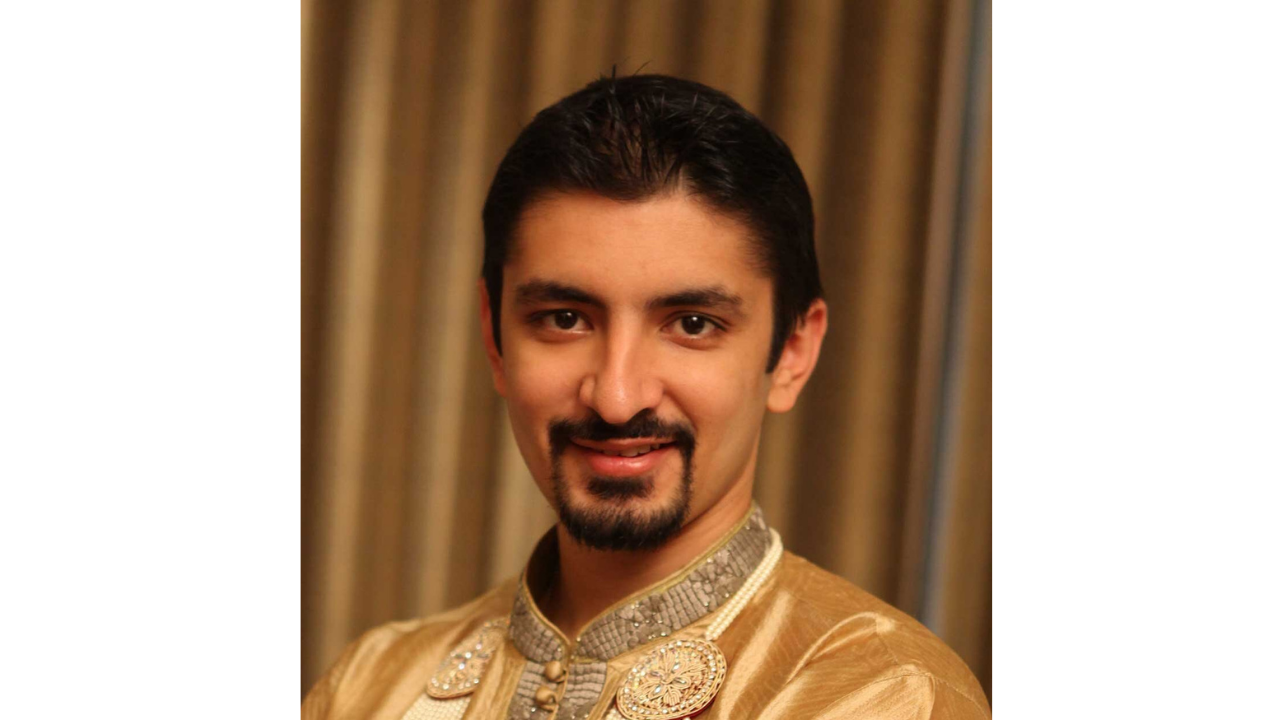 Alongside our blog relaunch, we also start our 'Fellows Corner' this month! Each month we will have an interesting story or interview or blog post from one of our Fellows, from the many spread across the world – they're all always getting up to something interesting, worth knowing about!
Kicking it off, we have one of our new 2016 Fellows, veteran and adventurer Akshay Nanavati talking about his time as a Marine Corp in Iraq and how he learned to overcome his fears by transforming them into enjoyable challenges. Enjoy!
The single most important skill you need to succeed at anything
Akshay Nanavati
I hated my life at war. For the first two months of my deployment in Iraq with the US Marines, I spent my time alone, consumed with anger, rage and frustration.
"I find myself getting more and more agitated with what I am doing here. I spend more time with myself retreating into my own world. I fear I am going to be angry and impatient when I return home". I wrote this in my journal a month and a half into the war. "I find myself less motivated to wake up in the morning, even to work out or train, because I don't want to wake up to this reality."
I separated myself from the world around me by delving into the minds of philosophers and psychologists like Marcus Aurelius and Eric Fromm. Through their words, I learned the most valuable lesson I have ever learned in my life: "Two people can live in the same place and at the same time, and one can be happy while the other is sad… My world is how I choose to adjust to the world around me. The place would be miserable only if I made it so." I wrote that in my journal one month later.
I began to realize that the war would not change, all I could do was change how I perceived it. Teaching myself how to find joy in suffering transformed the last 5 months of my time in Iraq. "It's New Year's Eve 2007," I wrote in my journal later into my deployment. "I am sleeping on a floor in the basement of an abandoned train station in the middle of the Iraqi desert in winter, and I am strangely happy… I really am going to miss these good times when I go back home."
We all come up against challenges at some point in our lives. When they show up, some of us break, others simply survive, and then there are those who smile in the face of every obstacle. They are the ones who embrace adversity to grow stronger. In doing so, they build an indestructible spirit forged by the fires of the one war we all must fight. The war against our own limitations.
After decades of research on what has become the largest and most important study on happiness, Professor Mihaly Csikszentmihalyi, the bestselling author of Flow: The Psychology of Optimal Experience, concluded that "Of all the virtues we can learn, no trait is more useful, more essential for survival, and more likely to improve the quality of life than the ability to transform adversity into an enjoyable challenge."
Nothing could be more important than the ability to find the gift that lies in struggle. In preparation for my talk at INK 2016 in Goa, I knew that this was the message I needed to share. Little did I know that the community built by INK already embodied this message.
Take the story of Ere Gowda, another INK fellow who went from being a security guard at a film studio to making his own films 16 years later. His movie Thithi has now won awards all over the world. Academy award winning director Francis Ford Coppola of the Godfather series said of his film: "Thithi is joyous with unforgettable characters." Or take the story of Sekou Andrews, who went from being an elementary school teacher to an award winning, globally recognized poet and entrepreneur who has performed in front of people like Barack Obama and Oprah Winfrey.
Throughout my experience as an INK fellow, I met a countless number of people who did not let a single obstacle break them. Each of them had a dream and chased after it with relentless focus and commitment. Perhaps the best part about these amazing individuals was not that they came to INK just to share their story, but each had a genuine desire to contribute to the betterment of our human family.
From the other fellows to the speakers to the INK team to the attendees themselves, each group brought a level of passion, enthusiasm and drive that created a transformational environment.
For a few years before the INK conference, I had delved into a cave of sorts to write a book. Attending the INK conference was my first experience outside of that writing cave. I could not have asked for a better way to reenter the world.
The experience gave me the fuel I needed to pursue my latest project: sharing the message I learned in Iraq with the world. What began during the war as a philosophy turned into a profession to help others live limitless lifestyles. My wife crystallized this concept into one word: Fearvana. I define Fearvana as the bliss that results from engaging our fears to pursue our own worthy struggle. I am now on a lifelong project to run across every country in the world to spread Fearvana across the globe. By doing so, my mission is to create enduring peace one community at a time. I have started a nonprofit called The Fearvana Foundation to act as the change-making arm of this endeavor.
I have run across 8 countries so far and next year I will continue this journey. Until then, the next immediate goal will be to turn my book "Fearvana: The Revolutionary Science of How to Turn Fear into Health, Wealth and Happiness," into a NY Times Bestseller. I will be launching the book in mid-2017 and all the proceeds will go toward the nonprofit.
The book will be the platform for me to share Fearvana with the world. It will lay the foundation for me to then continue my lifelong mission. INK 2016 was where I first unveiled this idea of Fearvana after spending years researching and writing about it. For me, the conference epitomized the very message I learned while serving with the US Marines. It allowed me to see, experience and feel Fearvana in action.
It was a true honor to have been in the presence of such greatness. In Iraq, it wasn't the war around me that mattered. It was the war within. INK was the kind of place that gave me the means to keep fighting that war. Having now become a part of the INK family, I can only hope to do justice to its name by giving others the means to fight that war as well.
Want to learn more about how you can turn fear into your friend? Click here and let Akshay tell you how to master your mind and create the life you want to live!