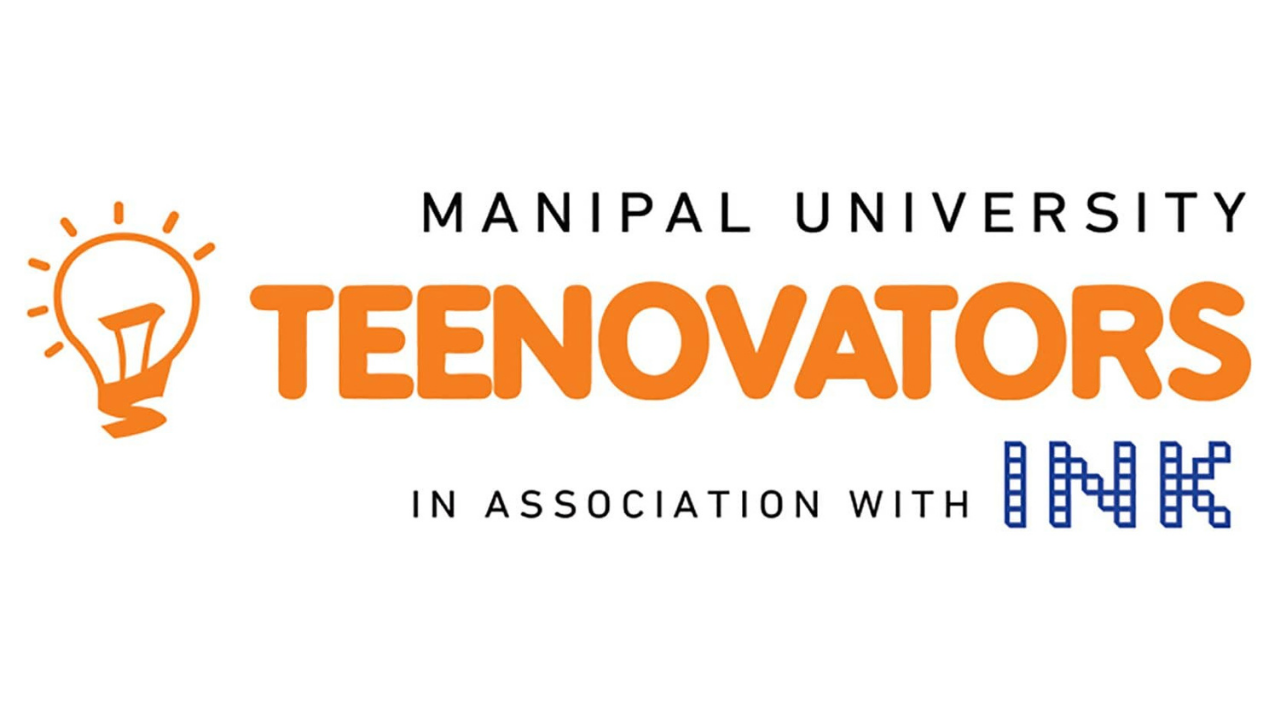 All of last week saw a host of Teenovators regional events around India, hosted by INK in association with Manipal University! As the program marches on full speed toward the finale early next year, today we're bringing you a short recap of what went down in each city during each of these events!
CHANDIGARH
Date- 16-11-2016
Location- St. Soldier School , Sector 16, Panchkula
Time-  10:00 am- 11:30 am
The Chandigarh Teenovators regional event hosted Chief Guest Piyush Sinha, Unit Head, Dainik Bhaskar Chandigarh  and Dr. Ravishankar Kamath ,Professor and Head of  Electronics and Communication Engineering Department at Manipal University and Archana Nayak, MaGE as their speakers. 14 schools participated in this event.
HYDERABAD

Date- 17-11-2016
Location- Bhaskara Auditorium, Birla Science Museum
Time- 10:00 am- 1:30 pm
The Hyderabad Teenovators regional event was held with Dr. Virendra Singh Sangwan, Director CORE, LVPEI as the Chief Guest and Professor S N Bhat from ECE Dept, MIT as their speaker. The event had 27 participating schools, in attendance.
PUNE
Date- 19-11-2016
Location- DIMR, seminar hall,SKP campus, Balewadi, Pune
Time- 12:00 pm- 02:00 pm

The Pune regional Teenovators event started with a welcome speech by Vikash Kumar, the Pune Regional Co-ordinator. Chief Guest Dr. Arvind Chinchure gave an enlightening speech to the students gathered and each team was then invited on the stage to give a 1 minute project presentation of which 5 toppers were announced. A total of 18 schools participated in this event with an audience of 165 people!
DELHI

Date- 21-11-2016
Location- Khaitan Public School, Rajinder Nagar, Sahibabad, Ghaziabad
Time- 11:00 am- 01:00 pm
The Delhi Teenovators regional event had Chief Guest Sujit Kanoria, Managing Director, Srishti Hotels and Dr. S. B. Boregowda, Associate Professor, Dept. of Electronics and Communication Engineering as the speaker. 8 schools participated in the event.
CHENNAI

Date: 23-11-2016
Location:   Shri Harigopal Agarwal Auditorum,   Smt. Narbada Devi J. Agarwal Vivekananda Vidyalaya Junior College
Time: 10.30 AM to 12.30pm
16 schools participated in the Chennai Teenovators regional event with Dr. Somashekhara Bhat , Professor & HOD,  ECE Department at MU, Mr.Ramachandran. S,  Correspondent , Vivekananda Vidyalaya, Ms.Sethubai, Principal , Vivekananda Vidyalaya Junior College, Mr. Riteish, MaGE and Mr.Saravanan, Regional Judge from Chennai as guests.
KOCHI

Date- 25-11-2016
Location- Bhavans Vidyamandir Auditorium,GiriNagar Kochi.
Time- 10:00 am- 12:30 pm
The Kochi regional Teenovators event hosted Chief Guest Brig. A. K Philip vsm retd. Ex Deputy Director General NCC, Kerala & Lakhsadweep and Dr. Amruth Raj H Krishnan from Manipal University as the speaker. There were 17 schools in attendance.
MUMBAI

Date- 26-11-2016
Location- R. F. Naik school Auditorium, Navi Mumbai.
Time- 3.00 pm- 5.00 pm
The Mumbai regional Teenovators event hosted guest of honor, ad guru and theatre director Mr. Bharat Dabolkar and Professor Dayanand Pai from the Aeronautical and Automobile Engineering Department at Manipal University as the speaker. The regional judge for the event was Mr.Sumesh Chhabra, training specialist from General Motors. 11 schools participated in the event.
BANGALORE
Date- 29-11-2016
Location- KRG Hall, Bhartiya Vidya Bhavan
Time- 10:30 am- 12:30 pm
The Teenovators regional events wrapped up with the one in Bangalore, where Dr.Madan Padaki, Co-Founder & CEO of Ruban Bridge was the Chief Guest, along with a special appearance by Mr. Kenta Koga, Founder & CEO at GAKKO and Ms. Lakshmi Pratury, Founder & CEO at INK. The guest speaker was Dr.Chandrakant Kini, Assistant Professor at Manipal University. 12 schools participated in the event.