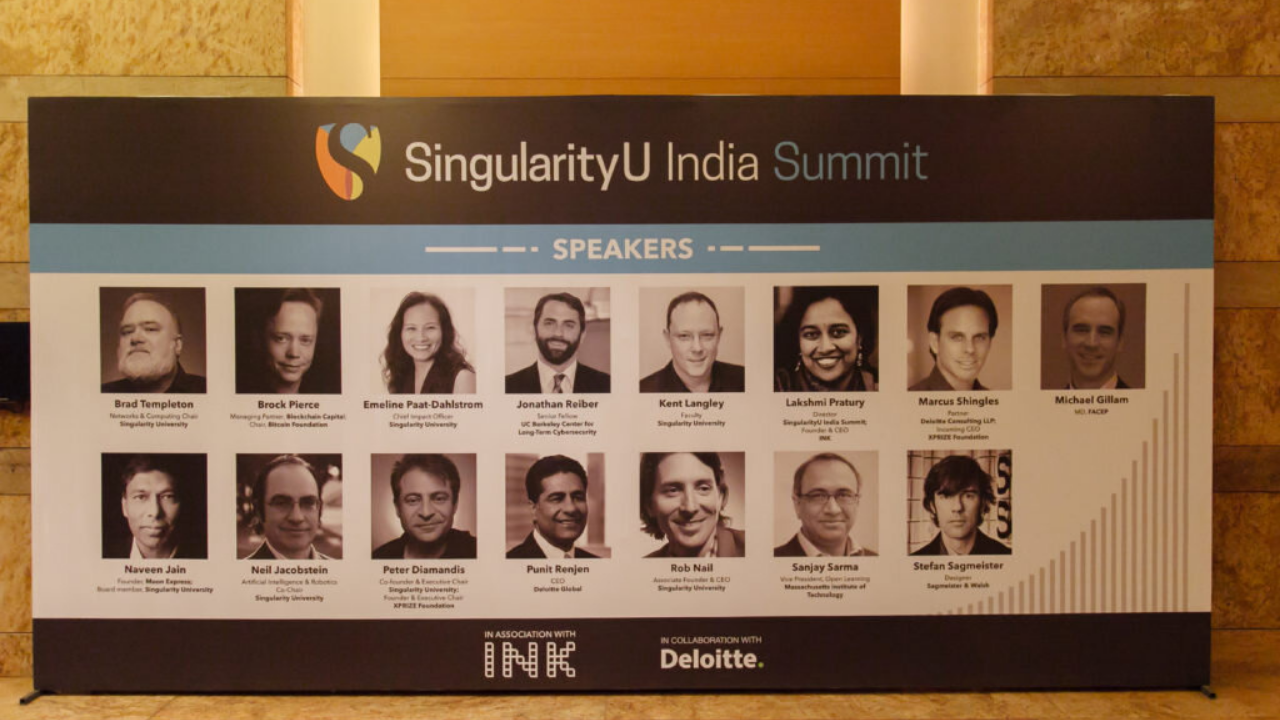 In 2017, INK in association with Singularity University will be hosting the 2nd SingularityU India Summit in Mumbai between 7th and 8th April in collaboration with Deloitte. Following on from the success of Asia's first SingularityU Summit in India in February 2016, this year too will feature a host of inspiring speakers and powerful discussions around exponential technologies.
Singularity University is the Silicon Valley educational institution and business accelerator committed to creating positive social impact through exponential technologies. SingularityU Summits are two-day conferences held across the globe to help local leaders understand how exponential technologies can be used to create positive change and economic growth in their region. Summits become an annual point of connection and inspiration for the local community, a catalyst to accelerate a local culture of innovation, and an opportunity to highlight breakthrough technologies, startups and ideas.
In 2016, the first ever SingularityU India Summit was held on Feb 26-27 at the Grand Hyatt in Mumbai. With INK's Founder and CEO, Lakshmi Pratury as the India Program Director for the Summit, the two days featured talks and sessions from various SU faculty – Peter Diamandis – Co-Founder & Executive Chair of Singularity University and Founder & Executive Chair of XPRIZE Foundation, Rob Nail – Associate Founder & CEO of Singularity University, Brad Templeton – Networks & Computing Chair at Singularity University and Neil Jacobstein – Artificial Intelligence & Robotics Co-Chair at Singularity University. The summit also had guest sessions by designer Stefan Sagmeister, Chairman of Bitcoin Foundation Brock Pierce and MIT's Sanjay Sarma.
Follow the SU India Summit website as we will very soon be releasing the details of the speaker line-up, program schedule and registration. Stay tuned!