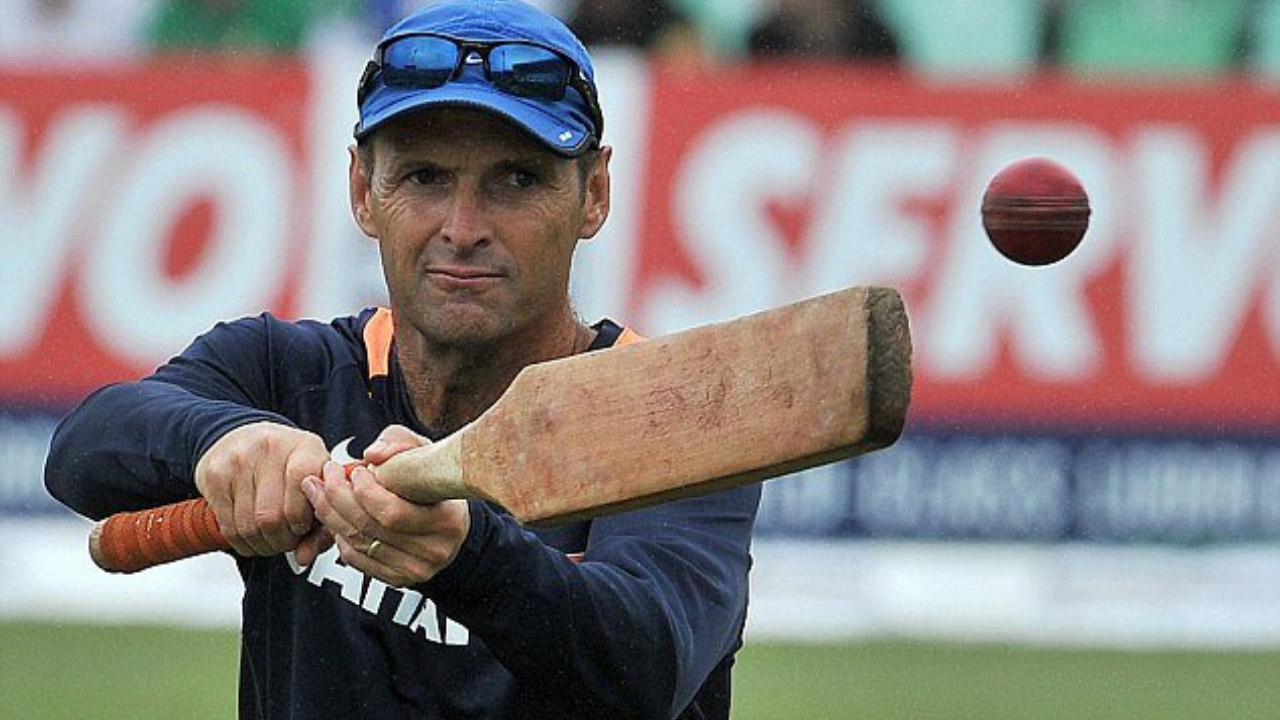 (Featured picture: Daily Mail UK)
INK's Lakshmi Pratury, recently got a chance to chat with Gary Kirsten, former South African cricketer and World Cup winning coach of the Indian cricket team. In a candid and fresh conversation, Gary tells Lakshmi about his early experiences coaching the Indian players and the importance of team dynamics to reach for a win.

Lakshmi: What keeps me going at INK is the variety of work that we get to do and the range of people we get to meet. I love to journey into a brilliant mind and take a peek at what lies behind!
Recently, I had the opportunity to meet with one of the cricket legends – Gary Kirsten.  I read a lot about him just after India's epic 2011 World Cup win, but meeting him like this was a new and refreshing experience.  He was witty, charming, honest and disarmingly simple.  This is a man who is happy with what he has and happy to share his knowledge.
Here are five important things I learnt from our conversation:
 1. A leader, however legendary, is still part of the team
When Gary first started coaching the Indian team, he noticed that the well-known players did not train with the rest of the team.  In the past, I had spoken to another coach who was coaching IPL (Indian Premier League) and he said that same thing. His observation was that younger team members were often intimidated to play with the more experienced ones.  So, there were two sets of practices! Personally, I think in India, we have a deep sense of hierarchy.  Out of that respect and fear, we do not stand up to authority but instead, shy away from it.  Maybe it was a combination of all these things, but the bottom line was that the seniors were not playing with the juniors.  Gary's first action was to get all the players to practice together.  He said that someone like Sachin Tendulkar not only agreed, but would also stay back on the field with the younger players.
"I have never seen anyone like Sachin, who can carry such mass adulation with so much grace.  The true legends play the team, not individual games".
2. Managing mavericks
Often organizations have mavericks – someone who does not stick to the team, questions any and all rules, and act in their own interests.  In the belief that they could be phenomenally successful on their own.  He said that there were two ways to deal with them – keep them away from the rest of the team or use them for their performance.  A two-way street – they use the team badge to further their personal success, and the team uses them to get the desired results.  BUT, if they start hampering the morale of the team, no matter how great they are, you need to get rid of them.  Mavericks don't make history; only teams do.
In the biography of Steve Jobs, I read how Nolan Bushnell saw brilliance in Steve and hired him, but kept him in the night shift because Steve would upset all the engineers with his brash comments.  Nolan did not want to let go of this maverick so devised a way to keep him away from the team. And we all know the result where Steve ended up making great technology contributions to the company.  This is a great insight for companies who often have to deal with the maverick problem – their place is either aside or outside!
3. If you truly want to win, do not think about it
He said that when he was training the team, they never once talked about winning the World Cup.  They talked about playing the best game they could play.  The pressure was already too much on them to win, so why talk about it in the locker room as well?  Taking their minds away from the win helped them play their best game.
It is so true that when we focus on numbers or profits, we lose sight of the purpose and lose all the fun in doing business. When we love what we do and strive to do the best, people around us can feel it and flock to the source of that enthusiasm.
4. It's a marathon, not a weight lifting contest
He said that the image that carried them was that of the finishing line of a marathon.  All the players felt the burden of a billion Indians, the weight of the expectations on their shoulders.  That feeling can make them sag and buckle under the pressure.  But the image they kept looking at was that of the players finishing the marathon race with their people running along with them.  So, the image that the players carried was not that of a ton of bricks on their back but that of the camaraderie of the players and their fans as crossing the finish line together.   Life is a long distance marathon and we need a lot of people to make the finish line together.
5. It's best to get your failures out of the way
When I asked him about the time he got fired from Delhi Daredevils, he did not bat an eyelid.  He said that when you have decades of experience, there would be failure and its best to get them out of the way.  "Every coach has already been fired or would be fired at some point. I'm glad that I went through the experience already". I marveled at the idea to take on failures as something to toss overboard, instead of a heavy weight to carry around!
Spending time with Gary taught me one thing.  One would be happy if they do not take their successes too seriously and their failures too much to heart.  Have a short memory for blips of success and failure, but a long one for the lessons learnt!