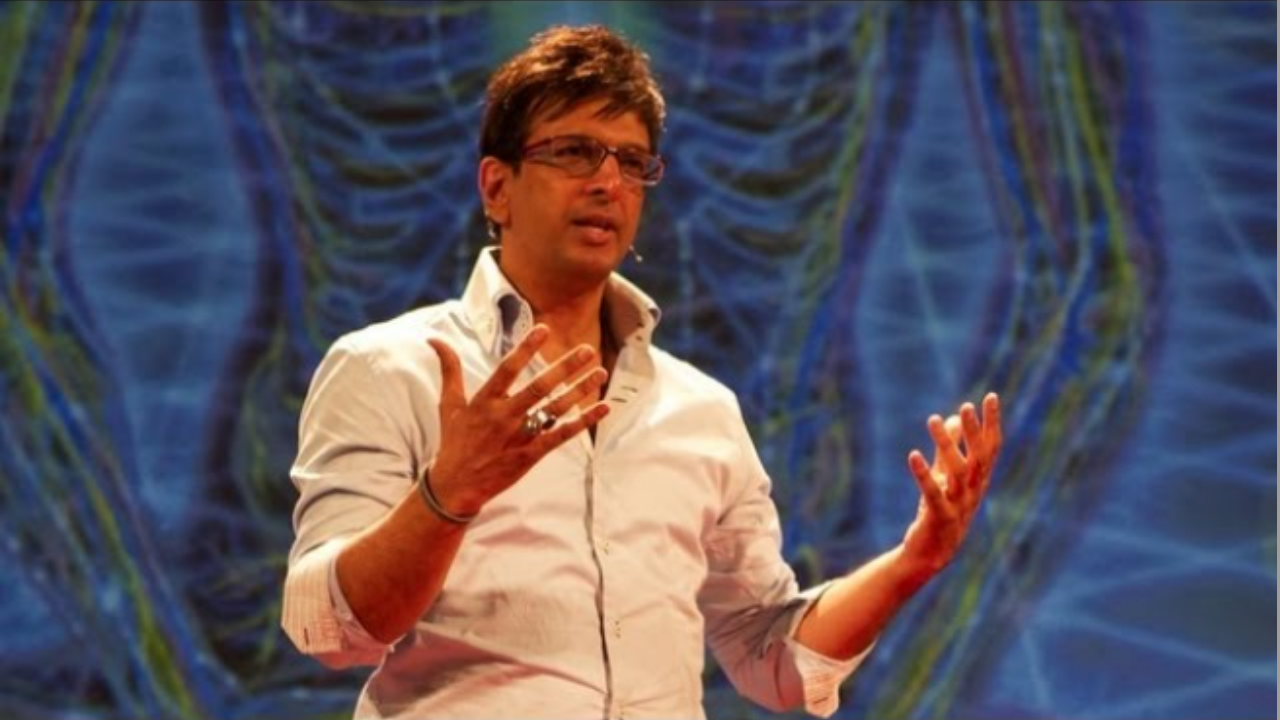 Here is a roundup of  the 15 most popular INK talks videos yet based on total number of views on YouTube.
1. Varun Agarwal: From failing in engineering to co-founding a million-dollar company
In a world where everyone around us want us to "think" and follow the conventional route to success, INK Fellow Varun Agarwal shares a very different mantra of success — "Don't think." Watch as Varun shares his fascinating story of starting India's largest college merchandise company and becoming a bestselling author, while braving a certain 'Anu Aunty'.
2. Usha Uthup: Skyfall in a sari
At INK2013, the legendary singer Usha Uthup gives a performance of a lifetime. For the first time ever, Uthup is joined on stage by her daughter and granddaughter for some foot-tapping, soulful music.
3. Arunachalam Muruganantham: The first man to wear a sanitary napkin
In under 12 minutes, listen to the fascinating journey of a workshop helper – from being rejected by the same women whose lives he wanted to change – to now gearing up to create jobs for a million women.
4. Aisha Chaudhary: Singing in the life boat
Like Voltaire, she believes a shipwreck gives us an opportunity to sing in the life boats. Little Aisha Chaudhary, the first INK Youth Fellow, teaches us a big lesson even as she is battling a life-threatening medical condition. All of 15, Aisha has taught herself to paint, take pictures, run with her dog and dance at her cousin's wedding, not just once but twice. Aisha learned art at the American Embassy School. "You live every moment twice, once in your mind and once when you actually live it," she said to a standing ovation.
5. Deepak Ravindran: From college dropout to going viral
What was the motivating factor behind developing SMSGyan, a wildly successful SMS based information delivery system in India? It was to impress a girl. Hear the full story by its creator and INK Fellow, Deepak Ravindran.
6. Sadhguru Jaggi Vasudev: Majestic chaos
During his spiritual journey that began more than 25 years ago Sadhguru Jaggi Vasudev observed that people leaving a restaurant after a hearty meal looked happier than those coming out of a temple! "Clearly, dosa was winning over divinity," he recalls in this TEDIndia talk, peppered with good humour and wit. After a deep spiritual experience that he describes as "one majestic chaos, but utterly beautiful," Sadhguru developed methods for people to experience inclusiveness. It is this feeling of inclusiveness that has the power for positive change.
7. Aisha Chaudhary: Finding happiness
The endearing Aisha Chaudhary returns to the INK stage to share with us how she finds happiness and continues to smile despite a life-threatening illness.
8. Ruchi Sanghvi: From Facebook to facing the unknown
Ruchi Sanghvi, Facebook's first female engineer, decided early on to follow her intuition rather than let fear or convention dictate her decisions. From joining Facebook, to building Facebook Newsfeed, to quitting Facebook and embarking on her own startup, Sanghvi has continuously defied–and then surpassed–expectations. Her startup, Cove, was acquired soon after she gave this talk.
9. Vikram Bhaskaran: An inside joke for a billion (+) people
He is one big enthu cutlet but you will never catch him wearing a safari suit, mother promise! What started out as an exercise in nostalgia for Vikram Bhaskaran, has turned into a repository of rich cultural idiosyncrasies and lingo from South Asia called Samosapedia. With words, phrases and quirky usage examples that typically mix local slang and English, Samosapedia hosts a treasure trove of crowd-sourced entries that connect the past with the present, celebrating the ever-evolving nature of language and culture from this region.
10. Kalki Koechlin: Understanding identity
Bollywood actress Kalki Koechlin takes us through her journey as an artist and person, starting with being of mixed heritage in India to her acclaimed role in the movie Dev. D to her penchant for writing poetry, in this interview with Lakshmi Pratury.
11. Jaaved Jaaferi: "Eggjactly" why we love him…
One of India's most versatile funnymen, actor Jaaved Jaffrey, in conversation with Google's Amit Singhal, shows us his serious side while talking about his Indian Documentary Foundation. He then promptly launches into an absolutely riveting caricature of a certain Bihari politician that has the audience in splits.
12. Deepak Chopra: An experience of deep silence
Deepak Chopra shares, for the first time publicly, the true reasons behind his decision to cut off ties with his guru Maharishi Mahesh Yogi. Also, a very interesting fact on how the Maharishi 'walked into his death'. And finally, why he connects with geniuses like MJ, Lady Gaga and Oprah.
13. Amish Tripathi: The secret of the immortals
It took Amish Tripathi more than just a leap of faith to transition from a career in finance to fiction. And only after Tripathi learned to shift his writing strategy from the arrogance of the creator to the humility of the witness did his debut book, 'The Immortals of Meluha,' get published and immediately became a bestseller. Now his 'Shiva' trilogy is on its way to completion with the release of the second book 'The Secret of the Nagas'.
14. Deepak Chopra: Hitting rock bottom
Deepak Chopra takes us through his journey as a young doctor, starting in 1968 with his immigration to the US and ending with the incident that almost destroyed his career. In part one of this interview with INK Host and Curator Lakshmi Pratury, Chopra shares how he successfully restored his medical career after hitting rock bottom, but was still left unsatisfied in life and wanting more.
15. Vikram Gandhi: The true story of a false prophet
Disillusioned by certain gurus, filmmaker Vikram Gandhi decided to impersonate a religious leader and made a movie about it. Watch this interesting talk on how Gandhi became Kumare in his search to make sense of religion and beliefs.
Watch more videos on our YouTube channel and INKtalks.com
ALSO READ: '2013 Roundup: 10 Must watch INK talks released in 2013'
Read More: