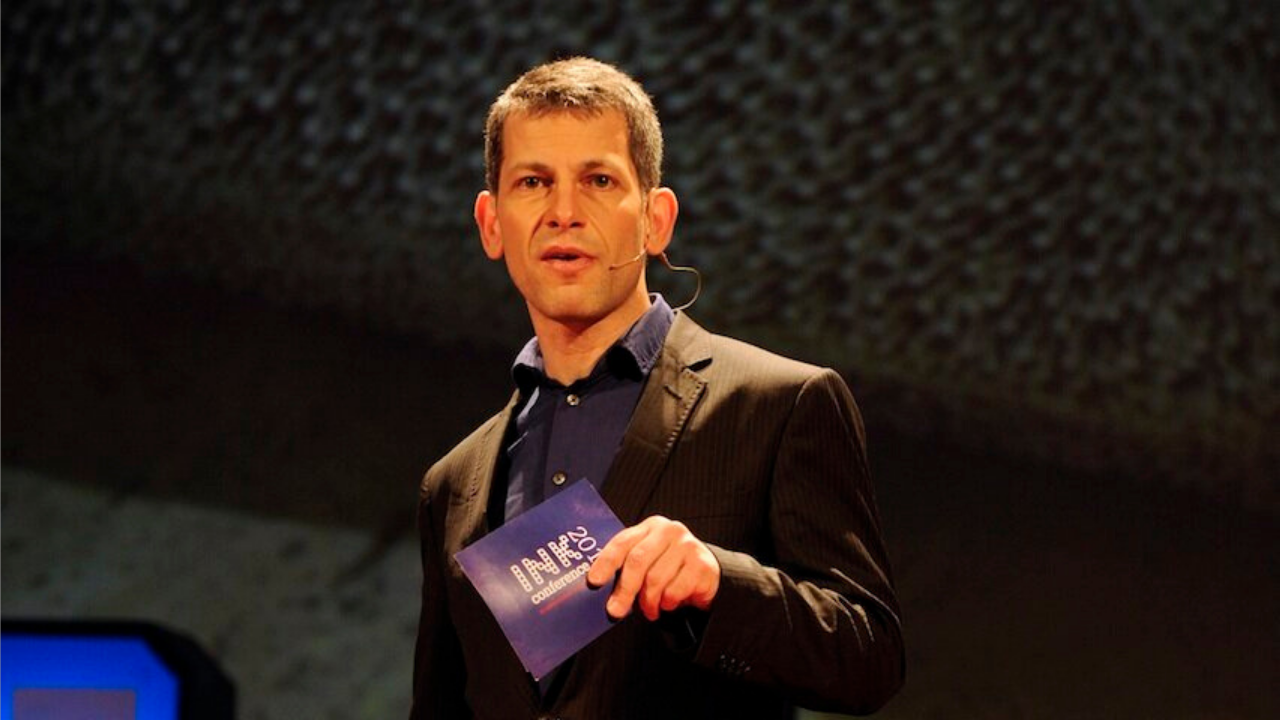 2013 has been an incredible year for INKtalks, we saw exponential growth in views and pagehits, Varun Agarwal's talk hit 1 million views in a month, and a few hundred thousands watched Usha Uthup and Arunachalam Muruganantham's talks. Though all our talks do not end up being viral sensations on the web, they are all remarkable in their own right. These talk videos are an important instrument to realise our vision of "imagination to impact," and to be a catalyst of change as we move from an industrial economy to a creative economy.
Here INK team picks out 10 noteworthy INK talks released in 2013 that are not to be missed!
1. Christopher Kirchhoff: Investigating disasters
"Investigator Christopher Kirchhoff showed us how a broken safety culture at NASA was responsible for the Space Shuttle Columbia disaster.(So interesting to know how desktop wallpapers with deadlines and countdowns could impact an organization's safety culture.)"
Crisis investigator Christopher Kirchhoff is more interested in not 'how' disasters happen, but 'why' they happen. Watch as Kirchhoff shares insights from the investigations of the Space Shuttle Columbia accident, and how learning from disasters is the key to our future security and prosperity.
2. David Rowan: A healthy disregard for the impossible
"David Rowan shared fascinating insights into the mindsets of disruptive entrepreneurs — take Rowan's cues and you could be thinking like Elon Musk and Larry Page!"
What do disruptive entrepreneurs who are solving the world's toughest challenges have in common? WIRED UK editor David Rowan breaks down for us the mindset that sets them apart. Watch to know what people like Elon Musk, Larry Page, and Peter Diamandis do differently to achieve seemingly impossible feats.
3. Will Travis: What fuels creativity?
"From Will Travis came a powerful insight — You cannot just pull creativity and confidence from inside of you — it comes from doing things!"
Creative entrepreneur Will Travis takes us on his quest to find the source of real creativity. He finds it in the fight for true survival — on the icy peaks of Antarctica, or when staring an African lion in the eye. Watch as Travis shares the relationship between creativity, fear, and self-belief.
4. Dianna Cohen: Rethink plastic
"From Dianna Cohen came an eye-opening talk on the shocking state of the plastic pollution crisis."
Plastic doesn't go away — it ends up in the depths of the oceans, the bellies of birds and fishes, and the bloodstream of babies. Visual Artist Dianna Cohen shares that cleaning it up might not be the best solution, we need to turn off the faucet and change our ways — towards a world free of plastic.
5. Ramesh Raskar: 6 formulas to help you innovate
"Ramesh Raskar made innovation seem so simple with his Idea Hexagon framework. These simple formulas need to be in every creative professional's toolbox!"
Ramesh Raskar's group at the MIT Media Lab is pushing the envelope in futuristic technologies and imaging for social innovation. Raskar believes that each one of us has intrinsic abilities to invent, and solve problems. Watch as he shares the 'Idea Hexagon' — a mental framework to aid the process of invention.
6. Francesca Rosella: The future of fashion
"Francesca Rosella's talk on wearable technology will make you want to have one of her creations. Who doesn't want a shirt that can send and receive hugs?"
Shirts that can send and receive hugs, a dress that doubles up as a phone, t-shirts that display your latest tweets, and dresses that dazzle with choreographed LED lights, Francesca Rosella is truly creating the future of fashion. Watch as Rosella sparkles onstage in one of her creations.
7. Vidya Shah: How women shaped Indian classical music
"Vidya Shah's passionate talk tracing the history of women in Indian Classical music and tales of the gramophone era will make you want to time-travel back to that era."
Vidya Shah traces the history of how it was the women who first took to recording classical music. Shah shares with us stories of legends like Gauhar Jaan and the cultural significance of the gramophone as she sings for us some iconic compositions from that era.
8. Usha Uthup: Skyfall in a sari
"You just can't have enough of Usha. The voice, the persona, the humor, and the music — just perfect!"
At INK2013, the legendary singer Usha Uthup gives a performance of a lifetime. For the first time ever, Uthup is joined on stage by her daughter and granddaughter for some foot-tapping, soulful music.
9. Malavika Sarukkai: A tribute to Thimmakka
"Malavika Saurukkai shared that you don't have to understand classical dance, you have to feel it. Her tribute to Saalumarada Thimmakka, the planter of the banyan trees, will give you goosebumps!"
Celebrated dancer Malavika Sarukkai shares that Indian classical dance is beyond just the visual presentation, it is something of an inner journey — you don't have to understand it, you have to feel it. Watch as Sarukkai performs a riveting bharatanatyam piece as an homage to Saalumarada Thimmakka, the planter of banyan trees.
10. Aisha Chaudhary: Finding Happiness
"Aisha Chaudhary showed us that happiness is all that really matters when death is the ultimate truth, and that it is important to create many happy memories, so that we can try to wipe out the sad ones."
The endearing Aisha Chaudhary returns to the INK stage to share with us how she finds happiness and continues to smile despite a life-threatening illness.
List by Vaibhav Mathur, INK Staff
ALSO READ: '2013 Roundup: 15 Most popular INK talks yet'
Read More: