How music works on us
Composer Nigel Osborne and his opera Naciketa collaborators, tenor Darren Abrahams and Dhrupad singer Prakriti Dutta enthrall us with a beautifully layered presentation. Watch as the trio demonstrate how music and sounds affect us on an emotional and neurophysiological level.
Recorded at INK2013, Kochi, Kerala
About the Speaker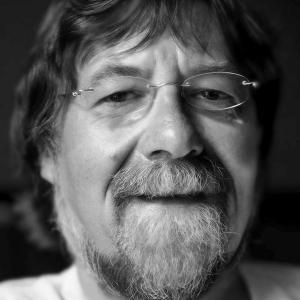 Composer, Naciketa
Nigel Osborne has studied composition with Kenneth Leighton, Egon Wellesz, and Witold Rudzinski. His works have been featured in most major international festivals and performed by many leading orchestras and ensembles around the world. He has also composed extensively for the theatre. Professor Osborne, through his Institute in Edinburgh, is exploring the interfaces of music and science in important areas such as mental and physical well-being. Nigel is one of the world's foremost workshop leaders and animateurs. He is as prolific as a composer as he is in his continuing human rights work and his support of many projects world wide to use music and the creative arts to help disadvantaged children and those suffering from trauma as a result of war. His recent projects have included work in Uganda, Palestine, Columbia, Thailand and Bosnia and Herzegovina. Nigel Osborne is a member of the World Economic Forum Committee on Culture. He is leading the Music and Disability engagement programme as part of Naciketa in India with Vidya Sagar, Opera Circus and leads The Summer Music Camps for Rehabiliation (trauma/special needs) in Mostar, Pula, Brijuni and Rijeka with Ulyssess Theatre every summer. WEBSITE: operacircus.co.uk "All that matters is love empathy."
View Profile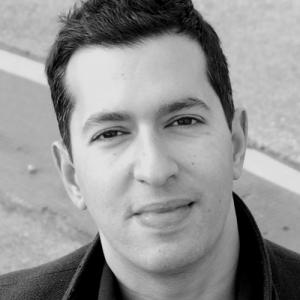 Tenor, Naciketa
Darren Abrahams is a singer and performer who has appeared in opera all around the world, working for such companies as the ROH, ENO, Scottish Opera, WNO, Wexford Festival Opera, Teatro Comunale di Bologna, American Opera Projects and the Young Vic. Darren regularly premieres new works and has helped develop new operas for The Royal Opera, Scottish Opera, Complicite, The Opera Group, Opera Circus, the Batignano Festival and the Brian Irvine Ensemble in places as diverse as Belfast, Italy and India. Concert appearances have taken him around the UK, US and Europe and includes performances with the LPO, the Royal Seville Symphony, and the St Petersburg Symphony. Darren is also a busy recitalist, creating concerts that defy genre and style. As well as inspiring people through performance Darren is a coach and therapist specializing in self awareness and re-regulating the nervous system. He is a qualified Somatic Experiencing Practitioner, a Brainspotting Practitioner and a Life/Business Coach. He regularly runs creative workshops for children and adults and is the co-creator of Circular Sounds, a transformational process using the power of symbols to expand potential, build teams and unlock ideas. He is co-founder and Director of the Starr Trust, a charity providing scholarships to help young people fulfill their potential in sports, arts and education on a local and global level, and has designed the Trust's education programme CHOCS, which teaches social entrepreneurship to young people by connecting a school, a business and a charity based in a developing country. Since 2005 he has been active in the Balkans working with the composer Nigel Osborne and Opera Circus to address trauma through music and performance. Through this work he is a participant in an ongoing project focusing on Srebrenica in Bosnia exploring cultural solutions to social problems in post conflict regions. Recently this work has expanding into India alongside the opera Naciketa. In 2012 Darren co-directed The Singing Entrepreneur a two day conference for classical singers around the theme "Redefining Success". TSE is currently developing into an online forum and resource for singers, offering training and inspiration for navigating the classical singing industry today. He is a regular public speaker on subjects ranging from creativity in the workplace, trauma and the arts, body awareness and performance. WEBSITE: darrenabrahams.com "All that matters is connections."
View Profile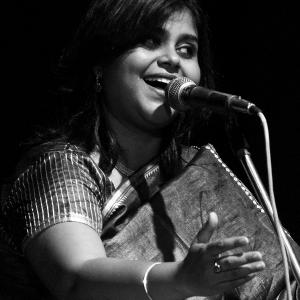 Dhrupad singer, Naciketa
Prakriti Dutta is an internationally acclaimed dhrupad singer .She is a performer, actor and composer. After securing first position in M.A from Rabindra Bharati university, India, she had received a MSc degree in Music in the community from University of Edinburg and honed her skill as an music therapist and community musician .She was under the tutelage of Ustad Zia Fariduddin Dagar in his dhrupad gurukul in Mumbai. Recently she has founded a performing art company 'Sound Space' for sound, movement and arts in her hometown Kolkata. It is an organically designed amphitheatre which promotes creative minds and art in South of Kolkata. Presently her work is divided between two cities Kolkata and London. She is actively associates with a London based music theatre company 'Opera Circus' in their production Naciketa based on Upanishad. WEBSITE: prakritidutta.com "All that matters is empathy.
View Profile