Nigel Osborne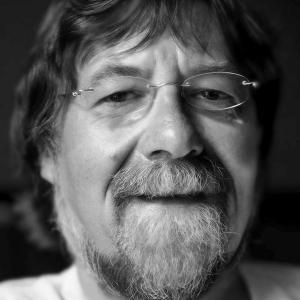 Nigel Osborne has studied composition with Kenneth Leighton, Egon Wellesz, and Witold Rudzinski.
His works have been featured in most major international festivals and performed by many leading orchestras and ensembles around the world. He has also composed extensively for the theatre. Professor Osborne, through his Institute in Edinburgh, is exploring the interfaces of music and science in important areas such as mental and physical well-being.
Nigel is one of the world's foremost workshop leaders and animateurs. He is as prolific as a composer as he is in his continuing human rights work and his support of many projects world wide to use music and the creative arts to help disadvantaged children and those suffering from trauma as a result of war. His recent projects have included work in Uganda, Palestine, Columbia, Thailand and Bosnia and Herzegovina. Nigel Osborne is a member of the World Economic Forum Committee on Culture. He is leading the Music and Disability engagement programme as part of Naciketa in India with Vidya Sagar, Opera Circus and leads The Summer Music Camps for Rehabiliation (trauma/special needs) in Mostar, Pula, Brijuni and Rijeka with Ulyssess Theatre every summer.
WEBSITE: operacircus.co.uk
"All that matters is love empathy."