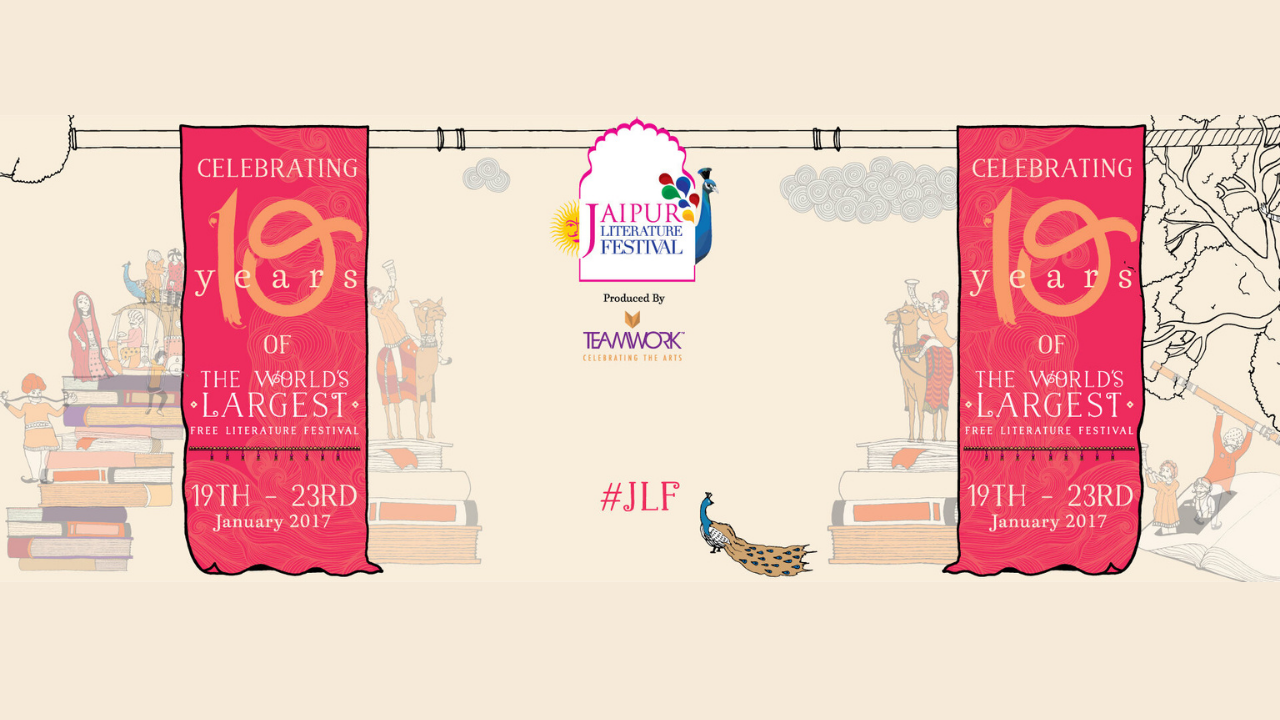 Starting today through to 23rd of January, 'the greatest literary show on earth' , the annual Jaipur Literature festival begins at the Diggi Palace in Jaipur! Whether you're a book lover or not, the fest is a unique experience you should definitely check out at least once. We thought we would give you a glimpse on what to expect at the Lit fest, so that maybe your interest sparks to give it a try, if not this year, then maybe the next!

1. Attend the sessions
The themes of the sessions this year range from thought-provoking to eccentric. Some of them are
"One child: The past and future of China's most radical experiment" (a session to definitely attend if you are the type interested in world laws and politics), "Of black swans and intellectual fallacies" (for all the unconventional thinkers out there!), "By steppe, desert and ocean: The birth of Eurasia" (if you are a geography buff interested to uncover how our world came about), "The enchanter: Nabokov and happiness" (a session which will have you experience time, memory, sexual passion, nature, loss, love in all its forms, language in all its allusions through discussion of celebrated author Vladimir Nabokov's works), "Footloose:The travel session" (for the explorer who loves to charting down journeys and experiences). There are many, many more so depending on your whims and fancies, you can immerse yourself in them to your hearts content!
Read up on all the sessions which will be taking place at the Jaipur Literature Festival 2017  on their website here.
2. Catch a few music performances
From The Raghu Dixit Project to Kabir Cafe to Lisa Hannigan to Soulmate, the Lit Fest this year seems to have some alternative and snazzy music for entertainment between all the intense stories and discussions. Make sure to squeeze some performances into your schedule!
You can check out the line-up and music schedule here.
3. Go to the 'Heritage' events
There are two special events apart from the programme of the Jaipur Lit Fest which are scheduled to be held at two heritage locations in Jaipur during the course of the five days. Carrying their own exclusive themes, one is "Rhythm and Rhyme", a session on love, poetry and music at the Amber Fort in Jaipur, having celebrated poets like Anne Waldman and Ustad Amjad Ali Khan as the speakers.
The other is "Mujre Se Multiplex Tak", a celebration on song and poetry with singer Vidya Shah and actor Luke Kenny at the Hawa Mahal in Jaipur. If you have the time, don't miss the chance to step out and catch at least one of these musical sessions!
Read more on the timings and schedule of the Heritage events here.
4. There's a book club!
Jaipur Bookmark 2017 is a segment of the fest especially curated for publishers, literary agents, translation agencies and writers to meet, talk business, listen to speakers from across the world and sign new deals. If you are any one of the above or maybe just want to feel what its like to be part of the novel release world, walk your feet over there!
More on the timings, program and venue of JBM 2017 here.
5. Connect, converse and make new friends
The Jaipur Literature Festival is all about book lovers, writers, poets and anyone who has a deep connection towards the written word, coming together and discussing their passions for five whole days. In the end, it is this opportunity that gives rise to some beautiful experiences which will stay with you for a lifetime so do not forget to let loose, network, talk and laugh with people!
Hope you have an amazing time at the ZEE Jaipur Literature Festival 2017!
(Image: http://artculturefestival.in/jaipur-literature-festival/)