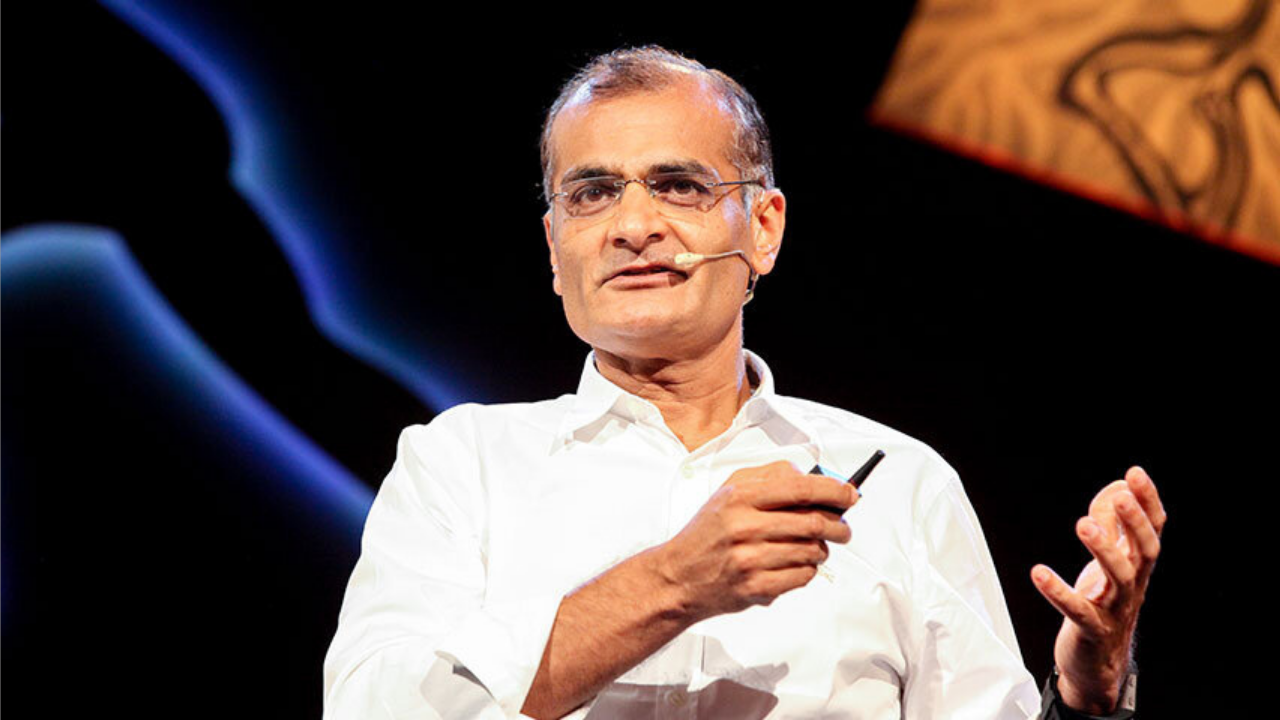 We had promised intensity, relaxation and intrigue yesterday. And that exactly was in store for Day 2 as well. Yesterday, the themes were to ERUPT, EXPAND, ENGAGE and EVOLVE!
Having been through the intensity that the sessions offered in terms of the content and the people who presented those content, the community called INK had the responsibility to MERGE these concepts which will help us EMERGE through the chaos and EVOKE a method among the madness that the world offers to us!
Lakshmi brought the focus on providing a platform to enable the MERGER of concepts and brought on stage Annamma Spudich – a cultural botanist who gave a platform to plants. She delved deep into merging folklore into medicine and the importance of not losing out on the potential from our past. By merging traditional medicines and active ingredients in plants, the session focused on almost fifty drugs that were discovered by the study of ethnobotany.
The first discussion of the day was with Ravi Chaturvedi – a doyen in the Consumer Industry and has been leading organizations through highs and lows. He had some friendly counsel for entrepreneurs to focus on delighting the customer, no matter where he is. A firm believer that leadership is the most scant resource in the world today, Ravi shared his experiences on how he spends his time teaching leadership.
His parting shot for today's managers – which he narrated through stories from his own life – was:
• Unwavering commitment to delight your customer
• Unflinching support for team
Then came the man who is really larger than life! Sharath Gayakwad. Sharath is a Paralympic swimmer who started at the age of 4 and fell deep in love with water. Sharath shared his story on how he became what he is today. The struggles, the challenges and more importantly the support he received from multiple sources to get to his level. With more than 100 medals under his belt, Sharath was at the verge of retirement and his story on how Rahul The Wall Dravid brought him back to competitive swimming. Truly an inspiring life which was brought to life in under 10 minutes by riveting narrative.
Here's a quote from Sharath on winning and losing which is true not just for sports-persons but to every single human being:
India is a cultural hub. India is a treasure house of history. India is a place where these wonders of our past is not celebrated as much. And a village that has lost its God has lost its life! This fact was brought out aptly by Anuraag Saxena who announced his India Pride Project, which was kept a closely guarded secret till he took the stage! India Pride Project focuses on bringing back ancient sculptures and art pieces which have found its way across the world through dubious operators. Entirely crowd-sourced, the people at India Pride Project take time off their day jobs to identify such pieces, their current location and also go one step ahead to negotiate with the Museums and art houses apart from lobbying with the Governments to bring them back to India.
From history to present, INK has curated the most wonderful individuals who have merged diametrically opposing thoughts and have brought to life simple concepts that can touch every single life around them. Mainak is one of them. His work through GPS Renewables in the alternate energy sector which was highlighted as a disruptive sector by T V Mohandas Pai yesterday proved to be remarkable. Here's a sample:
He summarized his vision in one sentence: "Hopefully one day waste will become so important that it will never end up on the street".
INK Fellows is a wonderful program which curates achievers in varied fields and brings them on a single platform to support, aide and mentor them towards achieving scale and visibility. Raghava KK, Lalitesh Katragadda and Divya Nair outlined the purpose of the INK Fellows program.
The entire lot of INK Fellows were on stage. It was a moment to savour since here are the people who were crazy enough to believe that they can change the world. Because if nobody does, change wouldn't happen.
Up next was Maati Baani. A couple. A crazy couple. A crazy couple who loves music. A crazy couple who loves music and is well supported by musical fraternity across the world!
They rocked the auditorium. Nothing short of it. And the music was curated with Nirali & Karthik bringing to stage their music along with folk artists who were given a platform. A beautiful MERGER of modern and folk, which was extempore with Nirali getting the theme, the words and the poems created right on stage!
Session 2
From MERGE to EMERGE. The story of an eagle which breaks its beaks and claws at the age of 40 to let it grow back stronger while starving for nearly 6 months on top of a hill and Arunima Sinha's rise like a phoenix set the theme for EMERGE!
The second discussion was with Vidya Shah of EdelGive who has created a hybrid model of supporting the NGOs with funds as well as advice was the platform for the rest of the sessions. We had Flavia Agnes narrate her intense story on domestic abuse which helped her EMERGE from the nadir to start an NGO for other such victims was awe inspiring. She urged everyone to provide support to rape and domestic violence victims in every way possible.
Babar Ali – The world's youngest Headmaster as he is known started his first school at the age of 8 and he now has over 300 students. All this while educating himself and is currently pursuing his masters! His inspiring story on how he struggled hard to get himself educated and how he had to motivate the parents in his locality to get the other children to be educated is a lesson for all of us!
This message was taken so seriously by a few in the audience! He actually received his grant at the event a few minutes after he concluded his speech. Here's what happened!
Rashesh Shah did not speak about Financial Services. He spoke on the importance of Open Society and the impact it has in aiding progress! How conflicts between tradition & progress, order & flux, open & closed society can affect every human being! How the differences are not between the East and the West but between Open and Closed Societies!
Pranay Chulet of Quikr was a total surprise package as well. Another successful entrepreneur who didn't talk about his organisation! His session was about how good things come to happen with effort. He showcased his 'Interactive Movie' that he produced and directed before founding Quikr and how it was very fulfilling.
Kathryn Myronuk talks about the growth and evolution of computers as an example of exponential technology which happened to have a dark side in pushing out humans from jobs and took us on a ride featuring deep learning, smart cars, rockets and space ships!
The second session was to come to a close but we fortunately had Gingger Shankar before the close. Her excellent narrative on her mother and grandmother's story interspersed with images of those doyens in classical music and the events which kept them away from pursuing their passion was both riveting and emotional. She ended her narrative with the word Nari which means 'woman' & also 'Sacrifice'!
But that wasn't the end! She followed up with an amazing double violin performance with Prasanna Devarajan on the Percussion.
Session 3 – EVOKE
What followed the very heavy lunch the menu of which has been carefully chosen by Rajat himself was more on the education sector. Another sector that T V Mohandas Pai mentioned during his interview yesterday.
Anu Aga explained her journey as a socially aware human and her association with Akanksha which started the Teach For India campaign.
The session was filled with lighted moments like the one where Anu admitted her aversion to technology!
But Technology does get used in her efforts. Two wonderful women who decided to skip their MBA opportunity but get into education came on stage one after another. Seema Kamble and Sanaya were hugely inspiring with their life stories on how they chucked their MBA to get into teaching and touch lives which otherwise would have withered away like flowers that doesn't get admired!
Sanaya showcased her students who put up a broadway show called Maya and signed off saying;
"The potential within each child is limitless, but for the belief for those around them." – Sanaya Bharucha #INK2015
After Tina made everyone shake both their left feet, Madhukar Dhas took to the stage. He outlined his work on the shocking child mortality rates in and around his village and his NGO Dilasa which serves 84,000 women 110,000 farmers
Zoya Akhtar highlighted her story on how she became a director and how her movies have made her an ambassador for Spain.
On the other hand, Sharad Devarajan showcased his work on how kids in the US are now following an Indian Superhero. His inspiration being Mahabharata which he says is a million times of Lord of the Rings, Game of Thrones and Avatar put together.
Kaushal Dugar with his entity Teabox has shipped 30 million cups of tea to over 90 countries by reducing a 7 step value chain down to 3. Thus making fresh tea available across the world. Apart from catering to tea drinkers across the world, TeaBox creates meaningful employment for a lot of people in East India.
Up came Josh Radnor. A star who had a very different side to portray. Josh gave a sneak peak into his life as Ted and his original side. His small stories which highlighted the impact that one leaves behind on the others knowingly and unknowingly was engaging and thought provoking. Interlaced with humour, Josh shared his spiritual side openly admitting that his life was not his anymore! Here's a sample of his humour.
"Our behaviour is contagious. Our words and action affect each other – every moment. The implication is massive! We are wildly underestimating the impact we have on each other! And that's exactly why we can be contagiously good! There can be no outer peace without inner peace" was the message he left us with.
Truly, this is how we can change the world… one word, one sentence, one tweet, one FB Post at a time. Have good things to say about everyone!
No wonder the result was this:
Up came Emily Levine. An actor, a humourist and a wonderful human being. She had the auditorium in splits with her wise cracks, but there was a deep underlying message. Our relationship with reality! How our belief systems are making us do the wrong things at the right time and how we are unable to balance mastery with mystery was the theme of the session.
To conclude her session she said;
"Edge of chaos is right in the middle of order & disorder. That's where we become 'one and the other' rather than 'one or the other'!
When that happens, the whole system glows. To get there, all you need to do is to be open…
Say Yes!!!"
"Yes" we said. "Yes" we say. For getting EVOKED by such wonderful human beings is an opportunity of a lifetime. The audience lingered on, because they wanted more. More comes… But that's tomorrow.
For now, the spirit of Navratri lingers and the Garba session is to start! Dance away!