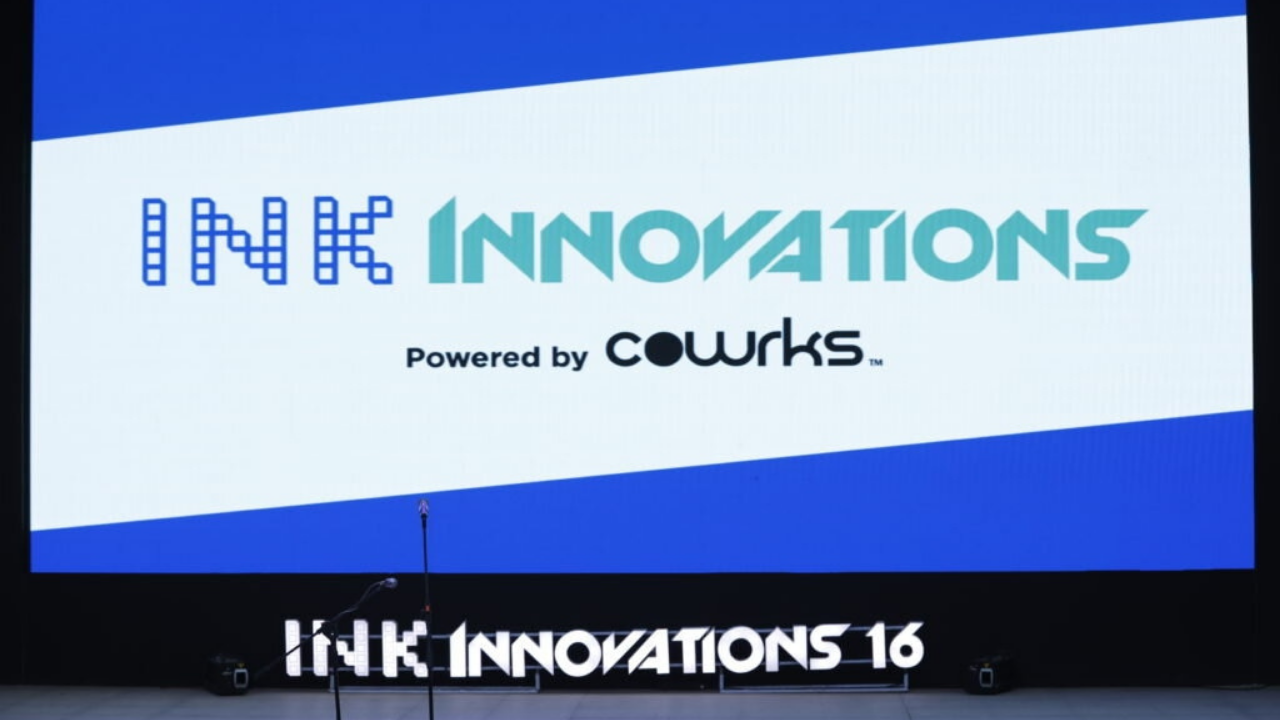 11th of November saw"INK Innovations", a 3 hour salon featuring eminent speakers, performances, interviews and interactions,; in association with mywired, Cowrks and RMZ Corp., as part of Innovation Day from 5-8PM at the Amphitheatre in RMZ Ecoworld, Bangalore.
Here's a short recap of the event with a glimpse into some of the talks and performances given by guest speakers and members of our INK brood!
The salon kicked off at 5pm with a soulful performance by singer and INK Fellow Joi Barua. He was followed by Abhijit Bose, CEO of Ezetap who gave a talk on how India will progress in leaps in the field of digitization, with the support of our Prime Minister Narendra Modi – very timely!
INK Fellow Neha Bagaria of Jobsforher took the stage and shared her passion to guide women back into the job market and meaningfully restart their careers after motherhood sabbaticals. Glenn Chickering, Head of Upper School at the Green School in Bali, followed – he spoke at length about the sustainable practices followed at his school and gave interesting accounts of his students' efforts to maintain them.
The audience then experienced a spirited discussion between INK's Lakshmi Pratury, YourStory's Shradha Sharma and Rashi Menda of Zapyle Social' on the advantages and pitfalls of being a woman entrepreneur in today's world.
Carrying forward the girl power, we had Sheelika Ravishankar from Team Indus on stage next where she talked about their team's dream mission to the Moon, as the winner of Google Lunar XPrize Milestone prize. People will have the option to send their names to the moon on a cube on board INDI, the Team Indus Rover!
Amuleek Singh, CEO of Chai Point, ended the salon with a talk on his journey and the success story of his chai enterprise.
The event came to a musical close with Joi stirring the crowd with a great set of his hits, once more.
We hope to carry the momentum of the INK Innovations salon further ahead with more amazing salons in the future!