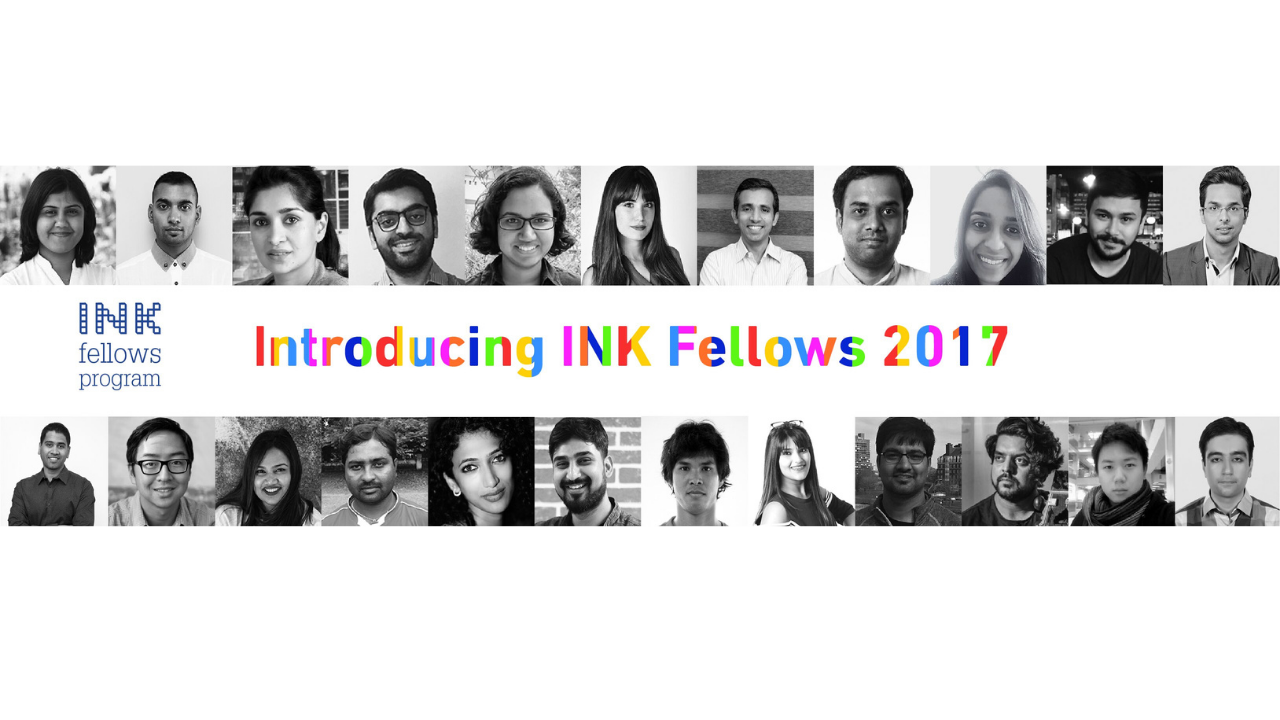 One Family to seek them all,
One Family to find them,
One Family to bring them all
And in the darkness, bind them.
This week, we saw a grand addition to our growing all-powerful INK Family, the time of the year when we announce the INK Fellows 2017!!
Reviewed by an eminent judging panel and an extensive process, the Fellows have all been chosen for their exemplary work in fields ranging from Technology, Entrepreneurship, Arts, Science, Social Impact, Film/Music, Education, Sport, Health/Medicine and Design. They are all game changers in every sense and we could not be more proud to invite them into our fold.
Now, without further ado and in true Fellowship style (pun intended), please feast your eyes on the list below and revel in the magic of our flag bearers of the coming year!
INK FELLOWS 2017
Gadhadar Reddy 
CEO, NoPo Nanotechnologies India Private Limited
Dr. Kalyan Veeramachaneni
Principal Research Scientist, MIT
Judith Amores Fernandez
Research Assistant and PhD Student, MIT Media Lab
Travis Wu
Founder and Storyteller, LumiereVR
Gary Mao
CEO, TOTO Express
Ankiti Bose
Co-founder and CEO, Zilingo Pte Ltd.
Devi Murthy
Founder and CEO, Simple Farm Solutions Pvt Ltd.
Pooja Dhingra
Founder, Le 15 Patisserie Pvt Ltd.
Yash Dongre
Business Head, House of Anita Dongre Ltd.
Nitesh Jangir
Co-Founder, Coeo Labs
Ankit Durga
Co Founder and COO, Leap Skills Academy Pvt Ltd
Trisha Shetty
Founder and CEO, SheSays
Somdev Devvarman
Co-Founder and Trustee, Life is a Ball Public Charitable Trust
Artist, Dia Mehta Bhupal Studio
Prerna Sharma
Assistant Professor, Indian Institute of Science
Sanket Avlani
Curator, Taxi Fabric
Advait Gupt
Managing Partner, Supari Studios
Suhail Yusuf
Artist-Composer
Sandith Thandasherry
CEO, NavAlt Solar and Electric Boats
Shekar Naik
Mentor, Indian Blind Cricket Team
Shravya Reddy
Director – Transformation and Strategy, Presidency High School
Farid Ahsan
CEO, ShareChat
Kouroush Ziabari
Journalist/Writer, Fair Observer
To know more about them and their work, visit our 2017 Fellows webpage Some of our Fellows will be speaking at the upcoming conferences, so please stay tuned for more details!