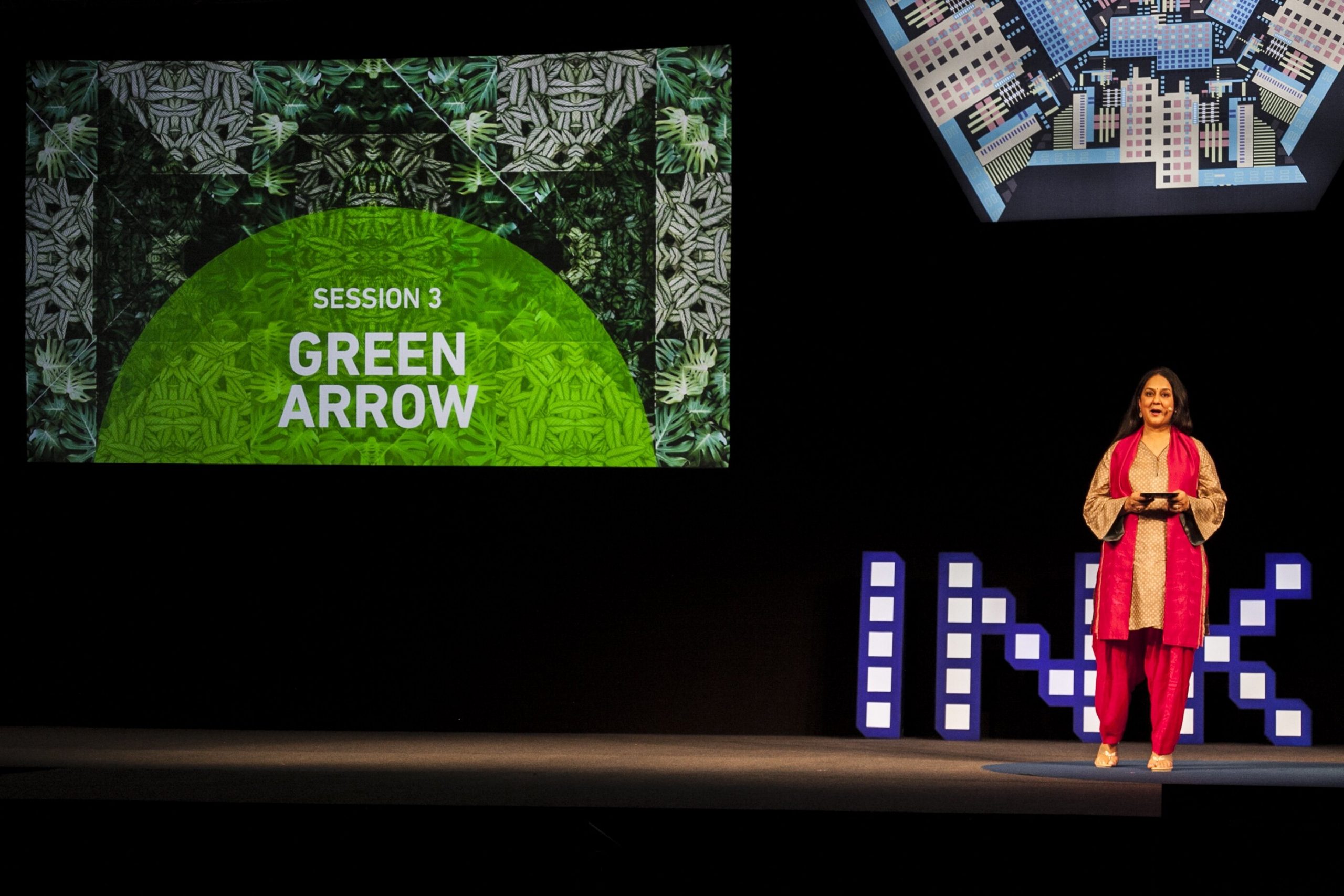 Ex-journalist turned author/entrepreneur/philanthropist, Rohini Nilekani is a force to be reckoned with. While in talks with Lakshmi, she expressed that the start of her journey with Nandan Nilekani, was quite exciting. They were young and free, so risks came easy. Thus began her marriage with Nandan, and her journey with Infosys.
She explained how wealth comes with a lot of responsibility. She decided to do what she always wanted to do-helping others. Money buys you freedom to do what you want to do. She started Pratham Books with the aim of spreading the joy of reading to each and every kid. She is relentlessly working on water management, sanitation and conservation through her foundation, Arghyam.
She co-hosted the Green Arrow session today. Stay tuned for more!