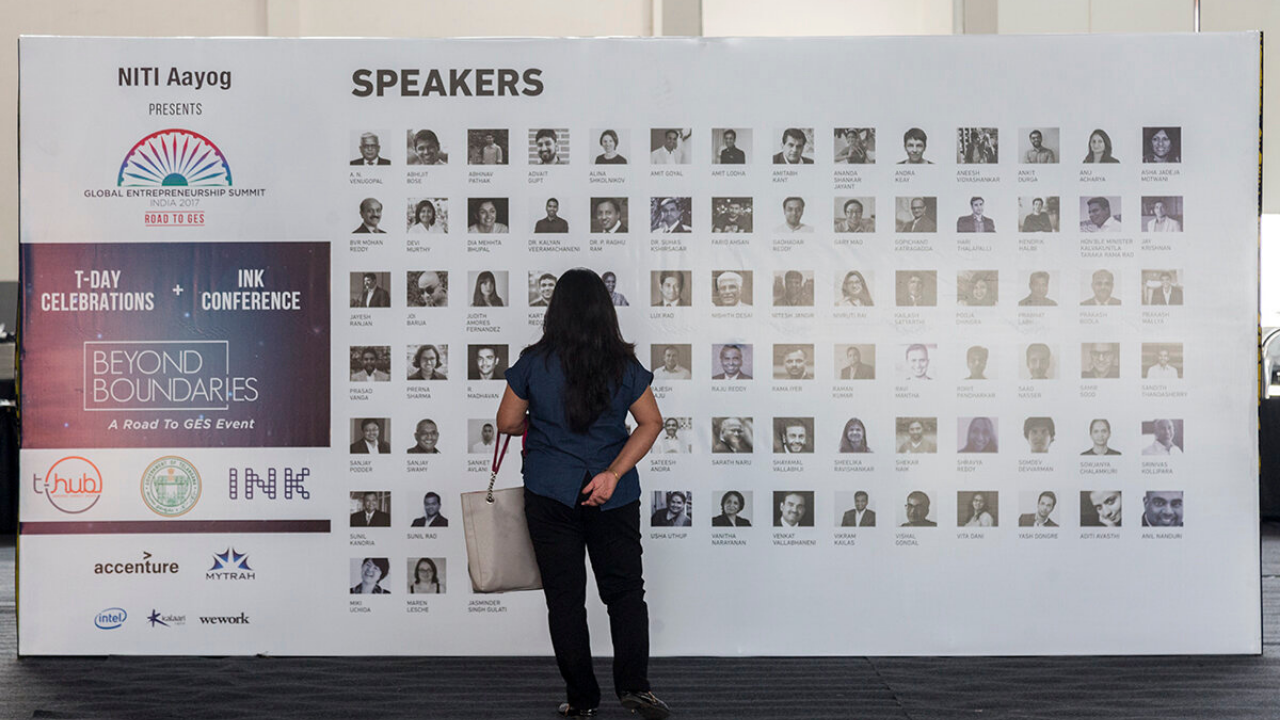 In the sixth session of Day 2, titled Blurred Lines: The FinTech Revolution, the theme was to bring financial equality to all and blur the lines between the haves and have nots is the future that we aspire to create. Talks were given exploring the growing potential of blockchain technology, cryptocurrencies like Bitcoin, cashless payments, Aadhaar, BHIM and IndiaStack.
The first was a panel discussion moderated by Shripati Acharya from Prime Venture Partners.
Abhinav Pathak, Co-Founder and CEO of Perpule, talked about how his team is trying to build experiences in the payment system through "SELF CHECK OUTS", where a customer scans the product bar code and gets all information about the product thereby helping the customers to take better informed buying decisions. He also touched upon the advantages that comes along with it – reduction in operational cost and greater engagement of customers.
Following that, Abhijit Bose – Co-founder & CEO, Ezetap discussed about developing the new smart world of payments by creating micro-customized user experiences while Nishith Desai, Founder of Nishith Desai Associates discussed the risk of playing at the edges of Law, highlighting Blockchain as the next big thing and hailing the approach of regulatory entrepreneurship. Thinking ahead of time is an entrepreneurial requisite and to develop an approach where one has to visualize and win over the public's trust is quite important. If some thing is going to help the public, the public will be your lobbyers so you have to think carefully on the benefits of your product or service.
Anu Acharya, Founder and CEO of MapMyGenome also took to the stage to talk about finance in the field of medicine and genomics, reading out some poems which inspired her.
Finally, the session closed with one last speaker, one of our 2017 INK Fellows. "One has to choose between an Idea that can satisfy others or an idea that can actually change the world", stated Gary Mao, CEO Toto Express , embarking upon his journey in India over the years and how he has transformed all the problems faced into opportunities through deep observation and learning. He also gave us a picture on how his company builds tools to allow artisans to take full control of how their art gets used, determine how they get paid, and simplify the movement of goods.
The speakers certainly eased some of our blurred lines on finance and Fintech!
Written by Jay Mohanty