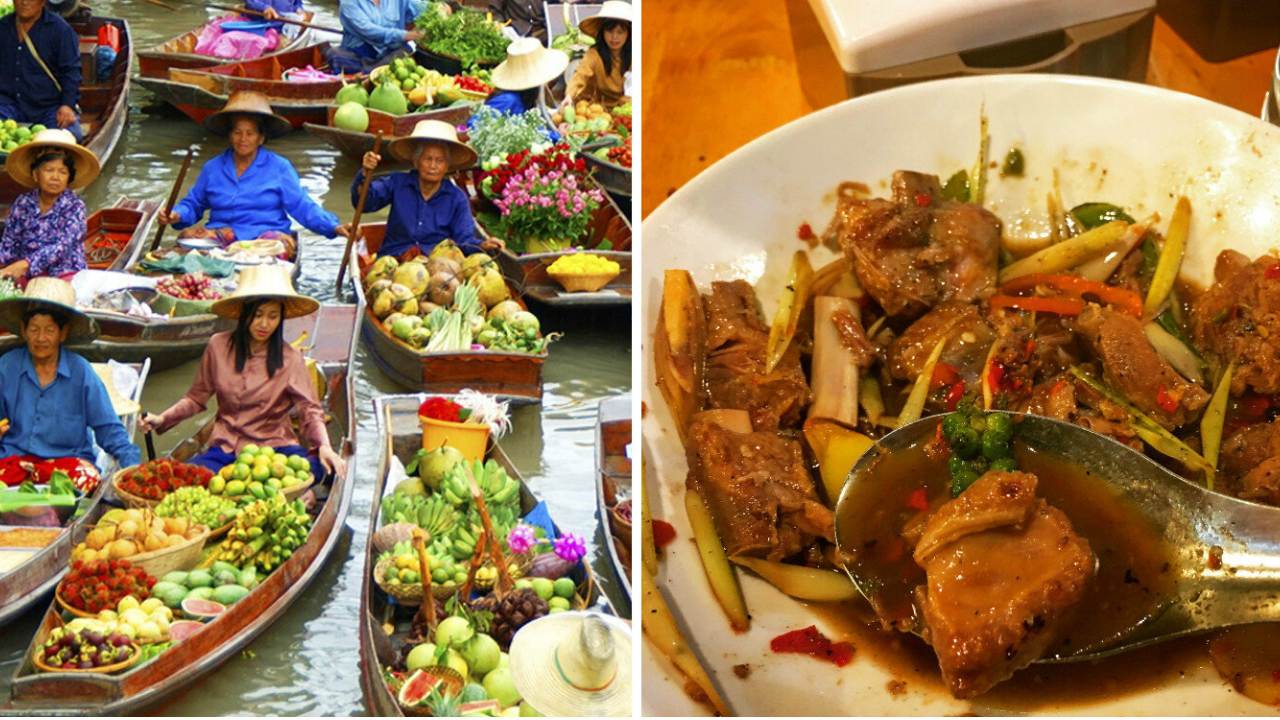 Today, we launch a 6-part journey into INK Fellow and chef Sandesh Reddy's trip around the world, where he tells us of the unique flavor profiles of each country he visits and his own interesting variations of the recipes.

About Sandesh Reddy
Sandesh Reddy is an INK Fellow from the 2012 batch. He is a chef restaurateur who started deconstructing eating habits to help him understand food and culture.
After the INK Conference, Sandy was deeply influenced by how many of the speakers and Fellows were able to collaborate with people of different disciplines and create amazing works in their respective fields. He is currently collaborating with Arshiya Bose (coffee conservationist) and other Fellows to create interesting food and beverage experiences.
The real reason I travel
I decided to use this year to align my priorities. I had to make some hard decisions in December last year, which lead to me shutting down a project that I was extremely passionate about and had allocated a substantial amount of my time to over the last 3 years. With the biggest responsibility off my shoulders, I could now work only 5 hours a day on the restaurant business.
I decided to spend 4 of the 5 hours cooking, and doing things that mattered to me. The other 1 hour, I kept it to schedule meetings that involved helping other people brainstorm about anything that they felt strongly about. But, the most important decision I made was to travel to 10 countries by the end of this year.
Why is travel this important to me, you may ask? No, it wasn't to increase my social quotient. I wanted to get out of my comfort zone and try new experiences, learn from new cultures and most importantly, try and understand different people's perspective on food. Food is a visceral emotion for many and more often than not, we end up thrusting our perspective of food on to others. I want to try and be as objective as possible on what I am eating to try and fully appreciate what each culture has to offer.
The first stop on this journey was Thailand. I have been to Thailand a few times and every single time, I end up learning a thing or two about creating bold flavors without overloading the palate with spice. Coming from a South Indian family, our cooking is full of bold and heightened spice notes. This is always amazing at first but over time, your palate stops recognizing the more muted and delicate flavors, since you only tend to look for pronounced spice notes. So, in this regard, Thai cooking is a very refreshing take on the use of spice.
While it can be as spicy as some Indian foods, the flavors are more simple and clearly defined. I discovered a very simple dish of braised pork with whole green peppercorn and lemon grass broth and was awestruck by the simplicity of the dish. It felt familiar yet incredibly new. It still seemed like a curry, but with a very different flavor profile. There was joy in every spoon! The lady who owned the small café was also the chef and so, the food felt extremely personal.
Once I came back from Phuket I was completely consumed in trying to create a dish with the same philosophy. I wanted to make a pork dish that was just as simple yet complex, but I wanted to use strong South Indian flavors.
Here is something that I ended up creating:
Recipe
500 gms of Pork ribs
200 gms of sour yogurt
1 tbsp of ginger paste
1 tbsp of fried garlic paste
1 tbsp of Kashmiri chilli powder
1 tsp of Turmeric powder
10 pepper corns
1 tsp of coriander seeds
1 lemon ball size of tamarind that is softened in water.
1 tsp of Palm sugar
Salt to taste
3 table spoons of oil
Coriander leaves for garnish
Method
Use a heavy bottom pot that you can put in the oven. If you don't have an oven big enough to fit the pot or don't have an oven at all, you can still do this on the stove, but you will have to stir the stew often and maintain a very low heat. So be prepared to sweat it out in the kitchen.
In the pot, heat half the oil till it is smoking hot. Add the ribs, few pieces at a time till they are golden brown. Repeat the process with the rest of the pork and set aside. Use the same pot and add the remaining oil and heat it till it is smoking hot. In the mean time, puree the all the ingredients in a food processor. Now add this mixture to the oil and fry till the fat starts to separate. Return the pork to this mixture and make sure the marinade completely covers the pork. If the mixture is too dry or you feel it is too little, add some water.
Now cover the pot with aluminum foil and place the pot in a preheated oven at 120 degrees centigrade. The pork should braise for about 4-5 hours depending on how thick/tender the meat is. A good indication of of doneness is to lift one of the bones and it should come straight off with little to no resistance. You can eat this with a side of crusty bread or steamed rice.
My next stop will be Japan! I am so excited about going to place that thrives on doing so much with so little. I can't wait to discover their minimalist philosophy and its effect on food.