Your values will take you places
Renowned as an authority on corporate law in India, Zia Mody shares her life lessons. Raising issues of diversity at the workplace, and the importance of a personal value structure, Mody dares us to do the right thing and push boundaries.
Recorded at INK2014, Mumbai
About the Speaker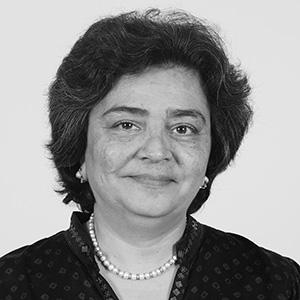 Corporate Lawyer
Zia Mody is considered an authority on corporate merger and acquisition law, securities law, private equity and project finance in India. She is a Senior Partner of the Law Firm of AZB & Partners which has its offices in Mumbai, Delhi and Bangalore in India. Zia Mody did her law at Cambridge University and then went on to do an LLM from Harvard University. Zia is also the recipient of the Economic Times Awards for Corporate Excellence as the Businesswoman of the Year, 2010. She was selected as one of the 25 most powerful women in Indian business by Business Today in 2004 and was selected as one of India's 100 most powerful CEO's by the Economic Times in 2005.
View Profile