The message in my music
Musician Jill Sobule gives a charming and witty performance of a song she wrote about the history of immigration in America. She goes on to sing a few more of her songs, all which carry important messages.
Recorded at INK2016, Goa
About the Speaker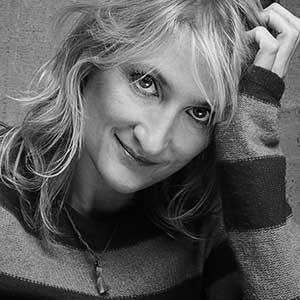 Singer/Songwriter
Jill Sobule is a Denver-born, critically acclaimed, singer-writer with over 11 albums and over two decades of recording and performing. 1995's Jill Sobule proved a major popular breakthrough and included the hit singles "Supermodel" (featured in Clueless) and the original, "I Kissed A Girl". Considered a pioneer in the crowdsourcing revolution, Jill remains a prolific, and diverse, writer and performer today. Jill has recently collaborated on a re-imagining of the 1970 Broadway play "Yentl" as well as on the original musical, "Times Square". In addition, Sobule is a vocal political force, contributing songs, essays, and poetry to NPR, The Huffington Post, and more, while regularly performing at TED conferences, house concerts, and charity events across the country, including a recent series of concerts for inmates imprisoned across the country. Her latest project is "My Song Is My Weapon" – an online platform for artists and musicians to showcase their more socially conscious and political work.
View Profile