Technology to turn Tragedies into Triumph
Scientist Ramesh Rao, along with young researcher Albert Yu-Min Lin, from UCSD shares how technology is being used to empower millions of amputees, as institutes like Qualcomm are helping them transform stories of tragedy into triumph.
Recorded at INK2018, HYDERABAD
About the Speaker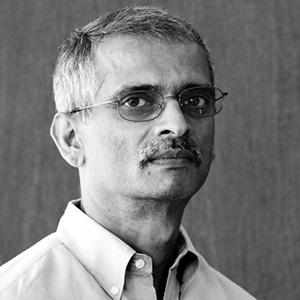 Director, CALIT2 UCSD
Named a Fellow of the Institute of Electrical and Electronics Engineers for his leadership in wireless communications, Dr. Ramesh Rao is a faculty member at UC San Diego and Director of the Qualcomm Institute (QI), UCSD division of the California Institute for Telecommunications and Information Technology. Prior to QI (Calit2), Professor Rao was also the Director of UCSD's Center for Wireless Communications (CWC). Dr. Rao is involved on a day-to-day basis with a wide variety of research initiatives at QI. He leads several major interdisciplinary and collaborative projects and has been a PI on dozens of federal-, state-, foundation- and industry-funded grants. Among his most recent honors and distinctions, he received a 2011 Casa Familiar Abrazo Award for engagement with underprivileged area of San Diego.
View Profile