Streetside sustainability
Energy entrepreneur Harish Hande learnt his best financial lessons from two enterprising vegetable vendors, whose everyday quests for survival balance a Triple Bottom Line of economic, social and environmental sustainability. Among the many thousands finding light through solar energy, Hande sees a beautiful connection between sustainability and poverty alleviation.
Recorded at INK2012, Pune, India
About the Speaker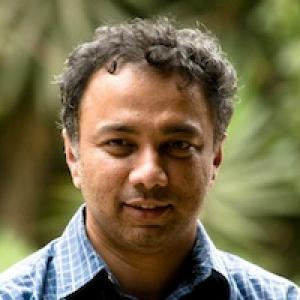 Co-founder SELCO-India
Harish Hande co-founded SELCO-India with Neville Williams in 1995. Dr. Hande earned his Doctorate in energy engineering (solar specialty) at the University of Massachusetts (Lowell). He has an undergraduate degree in Energy Engineering from the Indian Institute of Technology (IIT), Kharagpur. Dr. Hande serves on the boards of many organizations, both national and international.
View Profile